Doing business in Dubai might not be at the forefront of most MBA students' minds, but it should be.

The city sits in a region—the Middle East, Africa, and South Asia—which is projected to reach a combined GDP of $12.8 trillion by 2030. It's home to one-third of all Middle Eastern and North African investors, and the highest concentration of venture capitalists.

There's a difference between doing business in Dubai and business in the West. Alliance Manchester Business School (AMBS) is exposing MBA students to the wonders of both.

The Full-time MBA at AMBS provides its candidates with the chance to study overseas electives in Dubai and the school's global centers in Hong Kong, Sao Paulo, Shanghai, and Singapore. A small number of electives are also offered at other locations, currently Tokyo and the USA.

Full-time MBA students study overseas with students from the Global Part-time MBA. This allows them to enhance their professional networks with contacts from new cities and regions, many of whom are already in senior positions with an average age of 36.

For AMBS MBA candidates Cintia Borges and Arturo Vilela, their brief stay in Dubai turned into an eye-opening experience. They had five days of study tours and three days of international business strategy workshops; two days were spent visiting companies in Dubai and immersing themselves in the city's culture.

So, what can you learn from doing business in Dubai?
---
An international focus
Almost 90% of the UAE's population consists of expats (a foreign-born citizen), according to the International Organization for Migration. Compared to the locals, MBA professionals are more likely to work and interact with a diverse range of people when doing business in Dubai.
For Cintia (pictured), an economist who was born and raised in Brazil, learning how to interact with people from different backgrounds was a key learning point.
"I was expecting to have a cultural immersion in Dubai business, but in the end, it wasn't like that," she says. "It was broader, which is positive, because we had a more international mindset."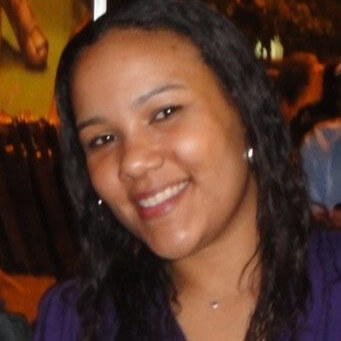 Cintia and her peers visited companies like The Emirates Group. They spoke to senior professionals about the company's strategy, and how they do business in the Middle East as well as Europe, the US, and Asia.
She says her main takeaway from these visits was knowing how to develop an international strategy.
"There are a lot of factors you have to consider when doing business in a new country," she explains.
"Like, how institutions can affect the way you do business, how the environment you're immersed in can challenge the way you do business, the existing laws of that country, and the internal resources of each organization."
---
The importance of hierarchy
For Peruvian-born Arturo, a desire to combine his diverse work experience in banking, telecommunications, recruiting, and project management drove him to an MBA.
Having only been exposed to the South American market, the international exposure on the MBA at AMBS was an important factor in his decision to join the school.
He says one of the key takeaways from studying in Dubai was the working culture compared to Manchester—the organizational hierarchy and respect for seniority is especially important in the former.
Professionals must communicate with someone who is at least the same age as them when doing business, while in the UK, it is more open, Arturo explains.
Dubai's diversified economy also brings in senior professionals from a range of fields for other professionals to learn from. Not just in oil and gas, but also aviation, tourism, and real estate.
"The key is to understand each other and find common ground to create value," Arturo says.
---
Why Dubai?
With Manchester ranked as the top UK city for business outside London, according to Management Today, and Dubai being one of the fastest-growing cities worldwide, both locations prove to be a fitting match for MBAs to learn from.
The Manchester MBA cohort and Dubai's global center offer professionals the chance to work with multicultural teams and for Arturo (pictured), this was particularly beneficial, having come from a different environment and culture himself.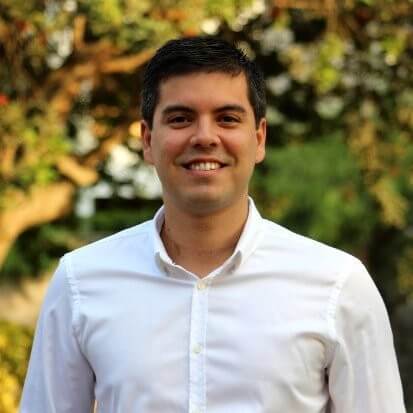 "You approach someone differently if you first understand their motives, reasons, and feelings behind their actions," he says.
"Immersing ourselves in the local culture and discovering that we share the same values and even some customs was a great opportunity."
Cintia echoes Arturo's sentiments, having worked in her home country all her life prior to the MBA.
She learned from the case studies in Dubai, which involved studying a challenging merger between Brazilian and Chilean airlines, but also from the people around her.
"The experience you gain on the study tours is something I would never have imagined when I was working in Brazil," she says. "The exposure you get and the understanding of doing business in other countries is priceless."
Related Content: