Matt Raimondi's career in investment management was exciting, but not particularly impactful. His clients were wealthy, extremely wealthy, and it was his job to conserve their wealth. Sustainability was a rising topic in the world of finance, and Matt wanted to apply it to his career.
"Going to business school, I knew that I wanted to have a greater impact in my career," Matt says.
His MBA gave him the opportunity to strengthen his skills, to deepen his insight into business, but most of all the importance of sustainability as a crucial value of modern business. Thinking sustainably has been the biggest impact on his career, which he is now using to change the way people invest their money.
---
Looking for a sustainably-minded MBA
Matt's first taste of working with sustainable goals in mind came during a four month placement at a microfinance platform in Honduras. The Central American nation has nearly 600k small-to-medium enterprises (SMEs), yet lacks a lot of the funding infrastructure needed to generate a thriving entrepreneurial ecosystem.
Matt understood the impact that financial management can have, and realised he wanted to take steps towards utilising finance and investment for good.
In 2010, when he was applying, core modules in sustainability were hard to find in business school. It was a pressing social issue, but not one that was currently influencing business education.
IESE Business School's reputation for sustainability preceded it, and Matt knew that it would be an MBA program where he could learn how to apply sustainable thinking to business leadership. He found an ecosystem there, with like-minded people, who wanted to impact change through business.
He became involved in organizing IESE's Doing Good Doing Well Conference, which brings ideas about sustainable and responsible leadership to the fore. It brings together business school faculty, multinationals like Unilever, and famously sustainable businesses like clothing brand Patagonia.
Matt also became president of the Net Impact Chapter at IESE, a global movement towards changing business to become more impactful and socially-conscious.
"It's about understanding that sustainable business is good business. It can and should be complementary to the overall business strategy, and can drive it's long term success," Matt stresses.
---
"Entrepreneurial spirit"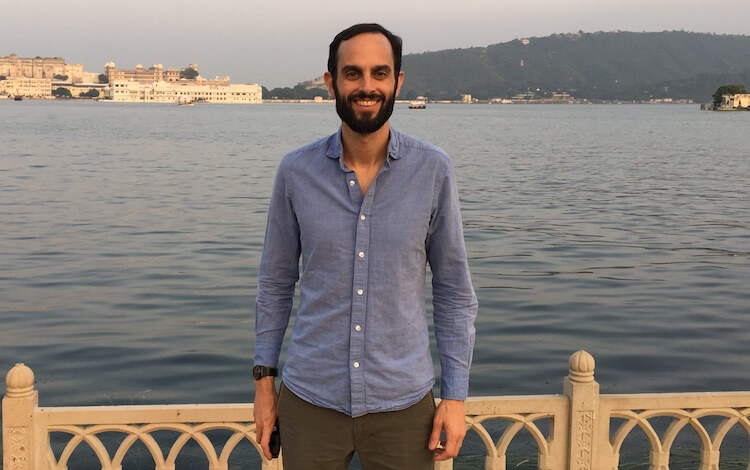 He also praises an environment at IESE where students felt they could make change by bringing their ideas to the fore.
Drawing upon the community of sustainably minded leaders at IESE, as well as an "entrepreneurial spirit" at the school, Matt co-founded the Impact Investment Competition, which runs alongside the Doing Good Doing Well conference.
It was designed around the private equity competition, which already existed. Teams pitch social investment opportunities to panel of judges, consisting of entrepreneurs, faculty, and investors, who would make the ultimate decision. Teams from schools around the world, including Oxford Said Business School and London Business School, compete for the prize money.
This combined Matt's knowledge of investing with his belief that finance can have real social impact.
---
"Central to good investing"
Reflecting on his experience, Matt is pleased that sustainabilty plays more of a central part in business school curricula around the world.
Sustainability, he stresses, can't be siloed off, or treated as separate. It impacts and influences all elements of business.
"Business schools need to frame sustainability so students understand that it is good for business AND for the planet."
This approach led Matt to where he is today, working at Sustainalytics, a research and ratings firm focused around social, environmental, and corporate governance issues, and providing this research to investors to implement in their investment strategy.
This is not only sustainability-driven; it's grounded in business.
"I've seen that mainstream investors are recognising that integrating environmental, social, and corporate governance issues is generating good returns," Matt highlights.
"It's central to good investing."