The first problem with the 'gap year', Harvard MBA graduate Abby Falik (MBA 2008) insists, is the terminology.
"A gap implies that it's a hole between things, or the absence of something," she explains. "But when this year is done on purpose, and not by default, it's the opposite—in fact, it's the year that fills the 'gaps' that were left by the other parts of your education."
This is the mission behind Global Citizen Year, which Abby founded, a global immersion between high school and college to unlock and empowe the next generation of leaders. To date the organization has launched 1,000 new leaders through their world-class training that anchors on an eight-month experience living and working in a community in Asia, Africa or Latin America.
---
Lack of gap year opportunities

From a young age, Abby was fortunate enough to have opportunities to travel extensively with her parents.
"Before we were even born, my parents had decided that travel was going to be an integral part of our education," Abby remembers.
But for many, this opportunity to travel the world isn't formalised or available—something Abby particularly noticed when she left high school. She found it ironic that one could join the military, or a religious mission, but there wasn't a secular or civillian path available.
"Where was the opportunity for someone my age to have a formative experience of myself in the world before going to college," she recalls.
For the next ten years, Abby was fixated on how to make a purposeful global year between high school and college aspirational, accessible and, ultimately, the norm.
She knew the impact she wanted to have, but she also knew that she didn't yet have the skills or networks she needed to change the world at the scale she envisioned.
---
Combining public and private sector thinking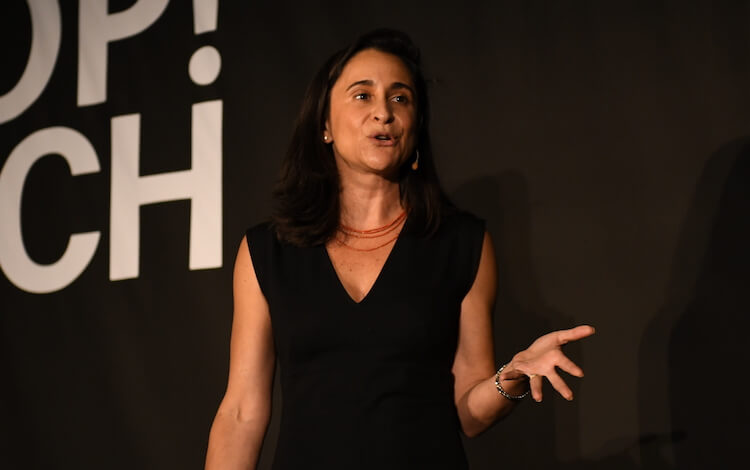 With a background in education and global development, going to business school was not the obvious choice for Abby. All of her work experience had been in the social sector, where she hadn't encountered many MBAs.
Ultimately, it was the opportunity to step out of her comfort zone, however, that really paid off for Abby. "I know that I learn best when I feel like I don't fit in, when I'm forced to question everything," she admits.
The case based method in particular stood out to her.
"The Case Method reinforced everything I knew about effective education, but rarely transpires in a traditional classroom: transformative learning is only possible when we're emotionally engaged," Abby recalls.
The MBA gave her the confidence to launch Global Citizen Year, as well as skills that hadn't learned in her previous jobs.. Finance, marketing, and operations all gave her the tools to form the outline of an organization using the limited resources that she had available.
Despite the fact that it was a non-profit organization, Abby was determined to adapt and apply business principles needed to launch and scale any high impact venture.
"It gave me the courage to think bigger."
In 2008, Abby entered her idea into HBS' Pitch for Change, a social impact competition, which she won. Global Citizen Year was born.
---
---
"Appropriate confidence"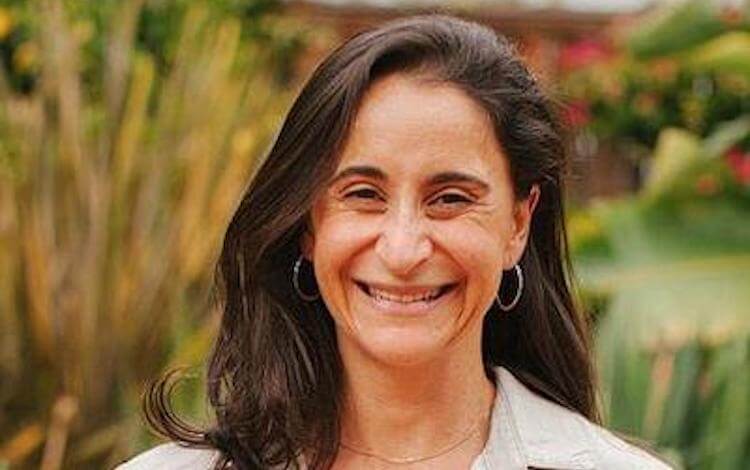 Abby's biggest takeaway from the MBA was the impact it had on her confidence. Surrounded by supportive and talented students, Abby developed an understanding of wide ranging worldviews that helped her draw upon a number of perspectives when building her business.
Abby built what she dubs an "appropriate confidence"—"learning not to see yourself as smaller than anyone, but not bigger than anyone either."
The Harvard MBA, helped her have the confidence to take the leap to set up the organization.
Her belief about the need for leaders to blend confidence with humility pervades the ethos of Global Citizen Year.
"We believe leadership is not a position, but instead, it's a practice. We're teaching young leaders the building blocks of effective leadership which we call the three C's: curiosity, conviction and courage. "
---
Bright future for Global Citizen Year
Abby has always been committed to the social values at the very core of the organization, and she has consistently refused to compromise on these.
"The only trade off I've made is slower growth. There are plenty of ways to give the market what it wants, such as shorter-term and easier programs, but our commitment is to shape market demand, not just to respond to it."
Not that growth has been a problem. Global Citizen Year is now a $7 million operation, employing 50 staff across five countries, with a plan to launch 10,000 new leaders in the next decade.
Along the way, high schools and colleges have come a long way in recognizing the gap year as something valuable and, crucially, something the classroom can't offer.
---
READ MORE: 6 Things You'll Get From The MBA At Harvard Business School
© HBS via Facebook
Related Content: