Three days. 55 miles. The Gobi Desert. It's the ultimate leadership development module on the MBA at China Europe International Business School (CEIBS).

The first night they arrive students from the MBA, Global Executive MBA (GEMBA), and alumni form teams of up to eight. They are briefed on the challenges that lie ahead, the objectives they must achieve, and of course the safety procedures they must follow to cover the vast distance during the three days. Then they depart.

It's all about team building and developing your leadership style. It's about finding out who you are when you're put under pressure and discovering your strengths and weaknesses.

"It's not an ordinary class, to say the least," explains Mayuko Kawata (pictured below), a current MBA student at CEIBS and participant of the Gobi Desert module, "we really didn't know what we were getting into."
---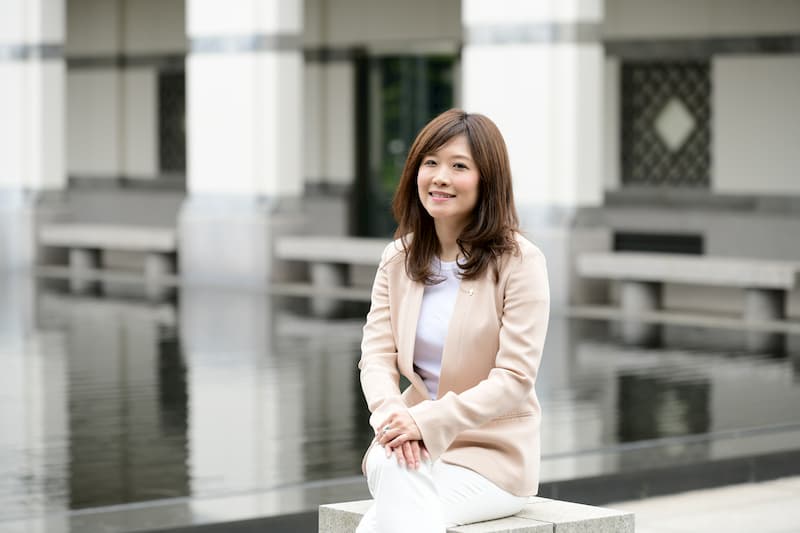 ---
Learning to work as a team
Leaders like to win. But success on this particular module doesn't just depend on being first across the finish line.
Mayuko explains that there are different challenges throughout that add to your points. They involve collaborating with other teams, as well as aspects of investment game theory.
She says that you have to decide whether to invest in your own team or place your bets on your peers. You receive points based on the success of your bets.
"You learn things that are completely different from the classroom setting as the mask doesn't really come off in the classroom," Mayuko says.
"I had a medical emergency on the first day and was told that if the same thing happened on the second or third day I'd be eliminated from the race.
"In a normal setting I might not have been so dependent on my teammates, but when you're in a setting where you might be eliminated or taken out of the race, you kind of succumb to that feeling and learn to depend on your teammates and work as a team."
---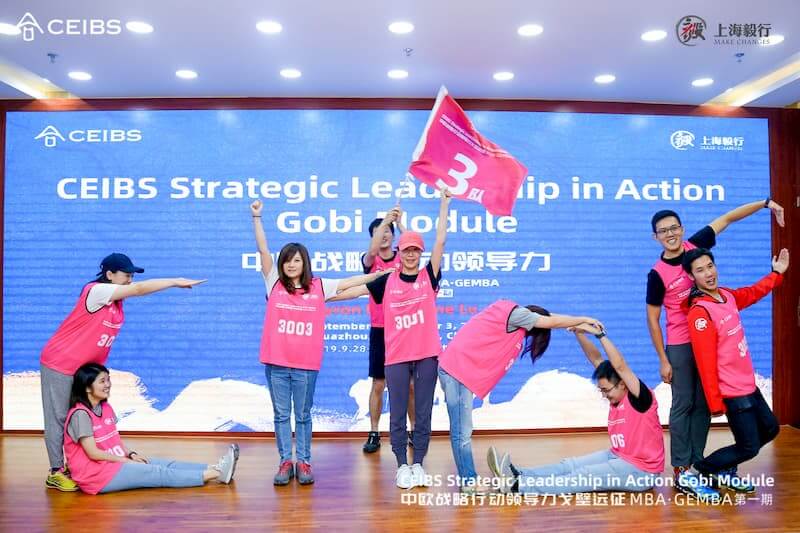 ---
Thinking like a leader
Mayuko says the module forces you to read your teammates non-verbal communication signs. By understanding their body language, or facial expressions, you realize how people communicate in different ways and can look for signs of discomfort or unease.
"Some people aren't as vocal about the pain or what their body conditions are," she explains. "We had one of the girls in our team almost pass out on third day, but she didn't mention it until the very last minute.
"If you are a leader you would think, if this was a business setting, it would be equivalent of someone on the verge of a breakdown or leaving your organization, and they might not be vocal about it until they're at that point that they've decided they want to quit."
This makes you more aware of the impact of your decisions on your teammates, Mayuko explains. If you treat your team like an organization, how do you keep your employees happy?
---
Learning from MBA alumni
The MBA students were grouped together on the Gobi Desert module, and the participants from the Global Executive MBA (GEMBA) and alumni were joined together.
Mayuko says that it became apparent very early on how competitive the alumni were.
"We have a lot to learn from them, because the MBAs tend to look at is as a test that needs to be completed. Out attitude was done is better than perfect, but they were very serious about devising strategy and thinking of it as a real learning experience.
"If you don't give your 100% you don't really get the full learning experience, and they were a living example of that."
---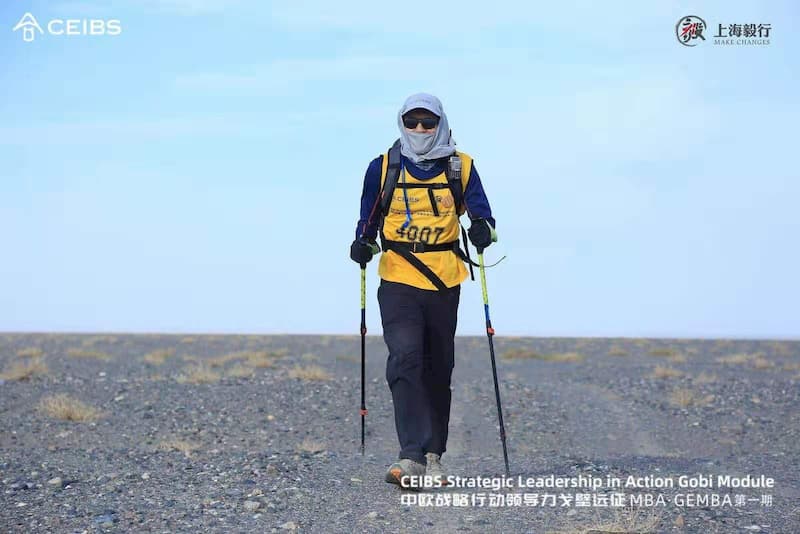 ---
EJ, a CEIBS MBA graduate from 2010, says is was one of the best modules he has been a part of.
He says his team was the most aggressive and competitive, and it became very apparent to him as well that those who had already graduated from CEIBS approached the module with a winner takes all mentality.
He also admits that for alumni, though they've graduated and occupy management positions around the world, there are some strong learning curves.
"The second day was the longest stretch, and you could see how people react when they are really exhausted, pushed into a corner. You can see how they would make decisions, so that brings out a very good part of leadership."
EJ has almost 10 years' experience post-MBA. He's been in positions where he's had to make tough decisions at work, but says when you're forced to, and it's part of the framework of the module, it comes down to one simple thing: If you know your objective your decisions will be easier to make.
And 10 years on, the MBA keeps giving.
"CEIBS has been a great school for me," EJ says. "I not only changed my industry post-MBA, but my salary has gone up nearly five times what I earned before.
"CEIBS opened up my mind about the world and China and I would say that is instrumental in where I am today."
Related Content: