Learning in the MBA classroom can only get you so far. Often, it's the people you meet at business school who can open doors for you and help put your business ideas into practice. Who better then, to learn from an Entrepreneur in Residence?

An Entrepreneur in Residence is traditionally a position held by a successful entrepreneur in a venture capital firm, who advises on startup investment and creates and leads a new, high-potential startup for the firm to fund.

With its Entrepreneurs in Residence (EIR) scheme, Lancaster University Management School is investing in its high-potential MBA students instead.

The scheme connects MBA students with a network of successful entrepreneurs who provide useful contacts and insight into their businesses and industries. The entrepreneurs work inside the school, mentoring students and helping to keep every MBA course and module up to date.
---
What will you learn from an entrepreneur in residence?
Brian Gregory is director of the Entrepreneurs in Residence scheme and one of over 50 participating entrepreneurs. He says the scheme was created in 2008 to improve education and research work at Lancaster. Entrepreneurs give up their time on a voluntary basis, happy to share their life experiences with MBA students.
Brian's own entrepreneurship story started with leaving school in Scotland at 16, with no qualifications. He joined the Scots Guards, a regiment of the British Army, and after several active tours moved on to the fire service.
For over a decade, Brian worked as a full-time fire-fighter across the North of England. Then, in November 2002 the fire service went on national strike for the first time since the 1970s.
"I resigned that same day," he says. "I was doing some fire safety training while I worked out what was next—17 years and three weeks later I sold my business!"
Brian sold his fire risk assessment company, Safety Management UK, for a seven-figure sum in 2018, but not before pursuing an Executive MBA at Lancaster, which he says helped him set the business up for sale.
Among the entrepreneurs in residence at Lancaster are founders of creative agencies, IT companies, firms producing paper cups and cheese, and the CEO of a dairy farm. They head up both small local businesses and multinational firms.
Although some students have partnered with the entrepreneurs to launch their own businesses, Brian says the scheme is more about helping MBA students put their learning into context.
---
Brian (far right) with budding undergraduate entrepreneurs at Lancaster
---
"This has been set up to help students, generally from overseas, make sense of what they're learning and better understand how to apply it at home," he says.
"We can only teach the curriculum in a certain way. If you've travelled from China, India, or Southeast Asia, your working world back there looks very different to how it looks in the UK.
"In this program, we connect students with our international entrepreneurs in residence—people who understand the business difficulties students will encounter—so they can talk to somebody who's not academic and reflect on how they will apply their learnings."
---
Why the Lancaster MBA?
The Lancaster MBA is defined by the school's action learning approach, with students taking the theory they learn in class and applying it in real-world scenarios, be they consulting projects or class trips abroad.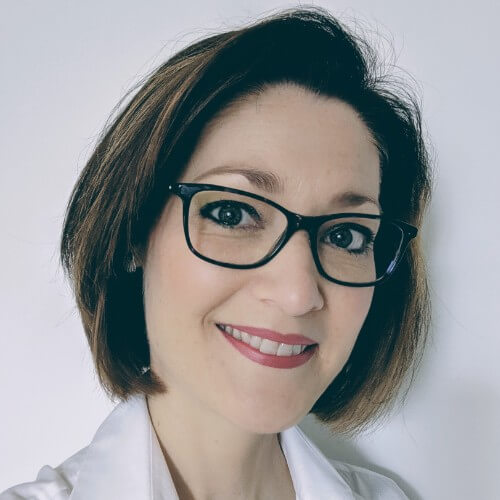 Action learning is about developing a reflective approach to whatever you're doing, helping you understand how to put theory into practice. The EIR, says Robyn Remke, the MBA program director, is part of that approach.
"The Entrepreneurs in Residence scheme is about learning from an entrepreneurial mindset; one that's applicable in startups or big businesses," she says. "Entrepreneurs serve as a sounding board for MBAs, setting them up for whatever they want to do in the future."
The Lancaster MBA is ranked first in the UK for its careers service by the Financial Times. A lot of Lancaster MBAs land jobs in SMEs and multinational companies, Robyn explains. Then, five or 10 years down the line, many will start their own businesses.
For Brian, Lancaster's strength is the access it gives MBA students to the real business world. "You can get an MBA from anywhere," he says. "That's not difficult. But you can only get a good MBA in a number of places.
"At Lancaster, the MBA is grounded in business, industry, and relationships. These are crucially important factors for MBAs to learn and understand, and which will make them as work-ready as possible."
Related Content: