What matters most as I select an MBA program?
Dear BusinessBecause,
I have just over four years' work experience and am considering an MBA, but finding my options a bit overwhelming.
Which factors should I prioritize as I choose between the best business schools for my MBA, and how much emphasis should I put on rankings?
This week's question was submitted by an anonymous reader, early on in their MBA application process.
---
The Answer
---
This week's Applicant Question is answered by Katie Thomas, senior consultant at Vantage Point MBA Admissions.
The rankings, such as those published by US News & World Report, Forbes, The Economist, and several others, are a logical starting point when evaluating MBA programs and can provide a general pulse on how the market feels about the school.
That said, have you ever noticed how widely rankings can vary by source, depending on methodology, and even the year? This volatility indicates the importance of diving deeper into your MBA program research to understand fit for you.
First things first: you are likely going to business school to advance your career development, either in the industry or function you are in now, or to pivot into a new career path.
So, it's always a great idea to start with digging into the recruiting data to determine if the programs on your radar have a history of placing graduates in the industry and companies of your choice.
Most schools publish annual recruiting data and statistics (available on their website) to inform candidates on their students' placement, typically including a breakdown of the class by popular industries, functions, geography, and often the most popular employers.
Beyond recruiting, it's also helpful to understand which schools offer specialized tracks (for example product management) or dedicated institutes (for instance entrepreneurship centers) within your area of interest that will allow you to flesh out your career passion further. These go hand-in-hand with experiential learning opportunities, international exposure, and the ubiquitous summer internship.
---
Check out another Applicant Question:
What's The Best Way To Prepare For The GMAT?
---
---
MBA programs are also differentiated by their style of curriculum, core and elective class structure, and if you will be part of a section or cohort. These dynamics play a significant role in the academic environment (competitive versus collaborative) so it's important to consider what suits you best.
Harvard Business School (HBS) is well known for the case method, in which students read through real world business cases and problem solve accordingly. Conversely, Carnegie Mellon's Tepper touts a management science approach, focused on building an analytical and leadership toolkit.
Lastly, one of the most important elements of selecting an MBA program is culture fit. Similar to companies, most business schools have a noticeable culture in terms of the student profile and level of social engagement.
Career and culture intersect through clubs (often ranging from professional affinity clubs to special interest clubs such as Wine Club or Follies), international travel (including random walks or treks), and social events. Class size can impact culture, with a smaller, tight-knit program offering an intimate learning environment and an often loyal alumni network.
A larger class can offer a bigger alumni network, and potentially an increased number of employers recruiting on and off-campus due to the higher potential to yield their desired number of candidates.
Overall, one of the most valuable, lasting assets of business school (and sometimes overlooked in the school selection process) is a powerful network.
This can mean different things to different people – a strong professional network within your field or industry, a large breadth of connections overall, or a tight-knit culture building lifelong friendships (and loyal career contacts) – but should be a priority consideration.
So how do you figure out all of this information? Conducting online research and speaking to current students or alumni are essential. Vantage Point MBA also offers a free school fit quiz which will provide a good starting point in your research process.
However, we also encourage candidates to visit schools during the application process. While it can be a financial and time commitment, which is why many folks wait to see where they get in and then visit, it can also be extremely beneficial in terms of prioritizing schools and completing applications (particularly essays and interviews).
A visit could include a range of tactical items, like campus tours and attending classes, to alumni panels, lunches with students, and getting a sense for the general environment and atmosphere. In particular, culture is very hard to capture without experiencing it first-hand. It helps to answer the question: "Can I picture myself here?"
---
Ask an Admissions Expert a Question
---
Next week, you'll have the chance to ask Kate Richardson, senior consultant at MBA Mission, anything you like about getting into business school.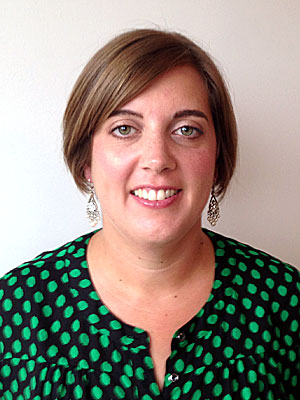 Since her time on the MBA program at Chicago's Booth School of Business, Kate has had a keen interest in the student recruitment process. Here, she was a member of the Dean's Student Admissions Committee, and coached first-year students on their resumes.
Before joining MBA Mission, Kate worked with boutique consulting firm, Axiom Consulting Partners.
Got a question you'd love Kate to answer? Submit your question