Today, Jared Haney enjoys a successful MBA career with Yum! Brands, but back when he graduated from his bachelor's in economics, he just didn't feel excited about the job opportunities on offer.
"I had some options on the table, but nothing that I absolutely loved," he reflects. Rather than starting his career in a role he wasn't passionate about, Jared decided to go back to school.
After doing some research, he applied to the MBA program at Baylor University's Hankamer School of Business. The MBA at Baylor welcomes applicants of all experience levels—as long as they can contribute to the class.
"They were willing to look at what I brought to the table in terms of the experience I did have, rather than dwelling on what I didn't," he explains.
Through his MBA, Jared was able to broaden his skillset, explore different career paths, and emerge with job offers he could really get excited about.
"That year and a half investment really took me from mediocre to phenomenal jobs," Jared says. Today, he combines his finance background with the business skills learned at Baylor to offer strategic insights at Yum! Brands.
---
Joining a strong community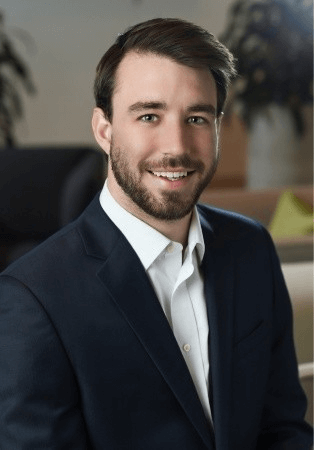 When Jared arrived at Baylor it was his first time living in Texas, but he soon discovered a strong sense of community on campus that helped him make lasting connections.
"Everyone, from the staff to the students, were so welcoming, and really helped me build a strong network in Texas," he says.
In the classroom, this supportive community made for a collaborative work environment, where students felt encouraged to help each other rather than act competitively.
"The unique advantage that Baylor has really is the humble and collaborative culture of the program," Jared recalls. This environment encouraged him to be open minded about potential career paths.
---
Expanding career horizons
With his degree in economics, Jared had previously assumed his career would be in finance. At Baylor, though, the careers team helped him explore alternative options, and develop a more well-rounded picture of what he wanted from a job.
As well as helping students research their options, Baylor's Careers Management Office offers support with personal branding, resume review, and interview preparation.
"Baylor encouraged me to look beyond finance, and at least interview for a couple of areas outside my expertise—if for no other reason than exposure," Jared explains.
This exploratory exercise helped Jared to land his first full-time role: on the retail team at Essilor—a leading producer of eyeglass lenses. Here, Jared helped market and sell lenses to major US retailers, including Walmart, Costco, and Target.
"That career start helped me to think beyond the box that I had put myself in with respect to finance," he explains.
---
A strategic skillset
After 18 months building experience at Essilor, Jared transitioned back towards his financial roots, with the internal strategy department of Yum! Brands.
Today, he's a growth strategy manager at Yum!, working alongside the executive team to set long-term goals for the company.
"My first area is working with online delivery aggregators, such as Uber Eats and DoorDash," he explains. "30 to 40% of consumers are now getting their food delivered, and that changes the way we need to work."
Jared believes that the skills he learned at Baylor helped him land, and make the most of, this role.
One of the best learning experiences on offer was the opportunity to work with G51, a local Venture Capital firm, he says. Students at Baylor can work with G51 on a part-time basis as part of their MBA curriculum, vetting firms, carrying out due diligence, and ultimately making investment recommendations.
"It gave me a true understanding of decision making and how to structure deals—all of the things which I definitely use today in my role at Yum!" Jared reports.
---
Hands-on leadership experience
Along with these practical, strategic insights, Jared used his MBA as a platform for developing his leadership skills.
One important part of this was his contribution to an on-campus mentorship program. Jared had been granted a 50% fees scholarship, and had the opportunity to earn the remaining 50% by acting as a mentor for undergraduate students.
Many of his mentees faced academic probation, or the loss of their scholarship, and needed some extra soft-skills coaching to succeed in their studies.
"Seeing students turn around in a semester's time, to really succeeding in school and having more fulfilled lives, was a fantastic leadership opportunity," Jared explains.
Over the course of his career, Jared has used the skills he developed through mentoring to lead and motivate his teams. As he gains more responsibilities at Yum!, these abilities will only become more important.
Fortunately, he feels that his MBA has laid a solid foundation. "I think Baylor really did take me to the next level in terms of both competencies and hard skills, but also soft skills," he concludes.
Related Content: