Four years after completing the full-time Global MBA degree at Temple University's Fox School of Business, Heather Qader launched a life as an entrepreneur. She set up her own consulting business, the eponymous Qader Group, and creates and executes business strategies for ventures looking to grow.

Heather is an outsourced chief relationship officer, creating and managing the relationships between businesses and their clients, and refining their growth strategy. The company does the groundwork for businesses to build influence in current and new markets.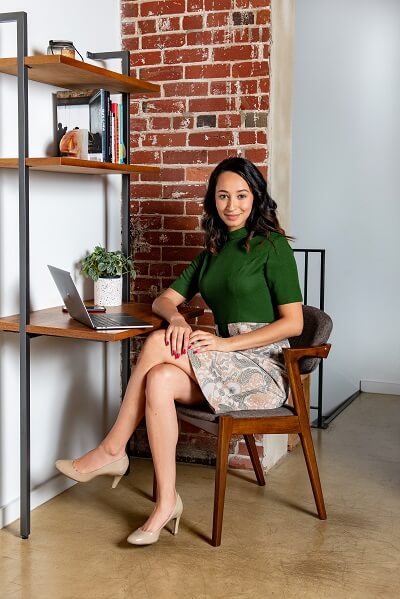 Before her MBA though, she was on an entirely different career path. In 2014, before she joined the Fox School, she was a coordinator for the National Association for the Advancement of Colored People's (NAACP) Financial Freedom Center.
She was passionate about civil rights work and wanted to be an activist. While working for the NAACP Economic Department, however, she realized that her job involved more than civil rights activism.
Various business relationships impacted her ability to advocate for the communities she was trying to protect. But Heather realized that she didn't fully understand the business behind the decisions being made.
That's when she decided an MBA degree was the next logical step for her—she was keen to augment her understanding of business, and how it affects our world.
---
How the MBA impacted Heather's career
The Fox School of Business was the only school Heather applied to. She knew she wanted to live in Philadelphia, and she adds that going to a school in a central business district made networking very easy.
In the Global MBA program, she says she was given many opportunities to interact with Fox alumni who emphasized the importance of networking.
"I knew that most of my previous opportunities had come from who I knew. So, when I became the president of the Graduate Student Association at the Fox School, I made it my mission to make sure that there were plenty of opportunities for graduate students at Fox to connect with each other."
While many successful business people work in industry or start their own companies without an MBA, Heather says that the degree helped her to shift her world view.
She says she is now able to interpret decisions through a business lens.
"Also, having an MBA has given me more confidence and elevated me above other candidates. It's a leg up on the competition."
---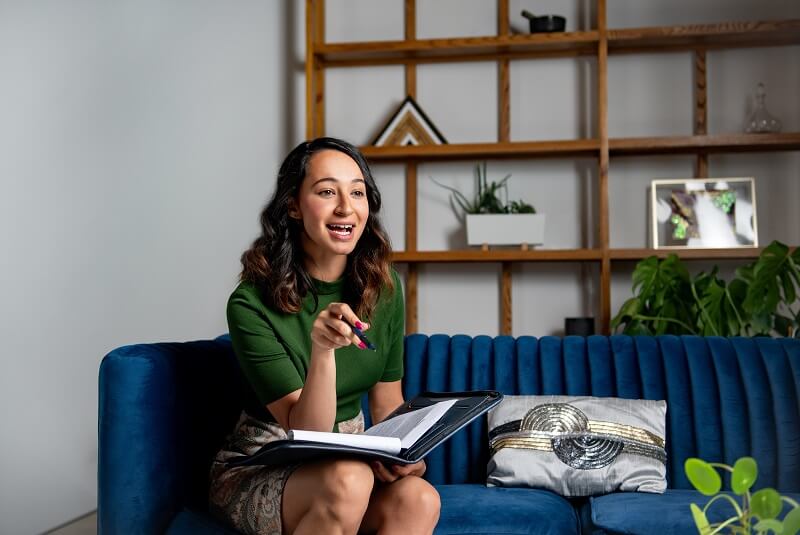 ---
It was her confidence, alongside the networking abilities she'd developed on the MBA, that eventually led to her working at La Colombe Coffee Roasters, as the senior aide to the CEO, Todd Carmichael.
She met Todd at South by Southwest (SXSW) festival while working for the City of Philadelphia Department of Commerce, and he asked her to join him.
In this role, she managed product relaunches for retail and cafes and advised the R&D team. She also grew and maintained relationships for Todd and herself, and made sure that requests for charity were being heard and fulfilled.
Though coffee wasn't a passion of hers before La Colombe, walking into the roaster's headquarters, in the flagship coffee shop, meant every morning she'd walk past the smell of fresh coffee.
---
Becoming an entrepreneur
The Qader Group is your 'external chief relationship officer'. Among the services they offer clients are sourcing design services for brand revamps, managing price negotiations between vendors, proofing contracts, and scheduling stakeholder meetings.
Heather's clients include past employees The City of Philadelphia, La Colombe, and the NAACP. She has also worked with Kim Adu Real Estate and Comcast.
Heather's time on the MBA at Fox, where she pursued the strategic management concentration, gave her an immersion in entrepreneurship, strategic management, consulting, and international business.
The MBA also gave her first hand project experience. She worked for Comcast for three months on an MBA internship, working within their real estate and procurement.
That meant that when it was time to set up her own business, she was prepared for life as a consultant.
The initial idea for The Qader Group came while she was working for the City of Philadelphia.
"I learned how impactful connecting people truly was," she explains. "Most importantly, the money that exchanged hands and the lives that were changed as a result of connections I made is what's inspired me to start my new venture."
She also benefited greatly from her time at La Colombe. Todd taught her that we're all figuring it out as we go along—whether the business is big or small as you grow, you'll always encounter situations you haven't before.
"I learned that you will never know everything, so bringing people close to you with the expertise that you lack, is the best way to solve problems.
"The MBA helped me connect with other entrepreneurs," she adds. "My MBA provided me with tactical and strategic insight on running a business. The structure the MBA taught me helps me guide entrepreneurs through a more organized way of achieving their business goals."
Related Content: