Almost a decade before he started an MBA in China at the China Europe International Business School (CEIBS), Brazilian Aldenizio Bezerra (Audi) got his first taste of the East. It was 2005, and he was working in business development for the China Trade Center.

He was mainly focused on commodity trading of iron ore, soybeans, and bio diesel, always with Chinese companies. He's seen the country develop before and after hosting the Olympics in 2008 to the second largest economy in the world by GDP.

His first taste of the country came at a time when there was no high-speed rail network, and only a handful of western brands—think McDonalds, KFC, Pizza Hut—could be found.

He lived in Shenzhen for a while in 2009. It was still a village, a tiny city, he says. Now it has a population of over 12.5 million and is the central tech hub in China.

Seeing the growth first-hand, and already having built a relationship with the East and speaking Mandarin, Audi says it made perfect sense when the time was right to study an MBA in China—after graduating he launched a career in Shanghai with the world's largest brewer, Anheuser-Busch InBev (AB InBev), and has just entered his fourth year with the company.
---
Choosing an MBA
Audi began his MBA in 2015 and graduated in December 2016. He had applied to all the top schools in Shanghai and Beijing, but CEIBS ultimately prevailed.
It was the mix of international students with strong domestic candidates he says—62.6% of the current MBA class are from mainland China, the rest are international—as well as the lure of the Career Development Center and all the top companies he wanted to work for being in Shanghai.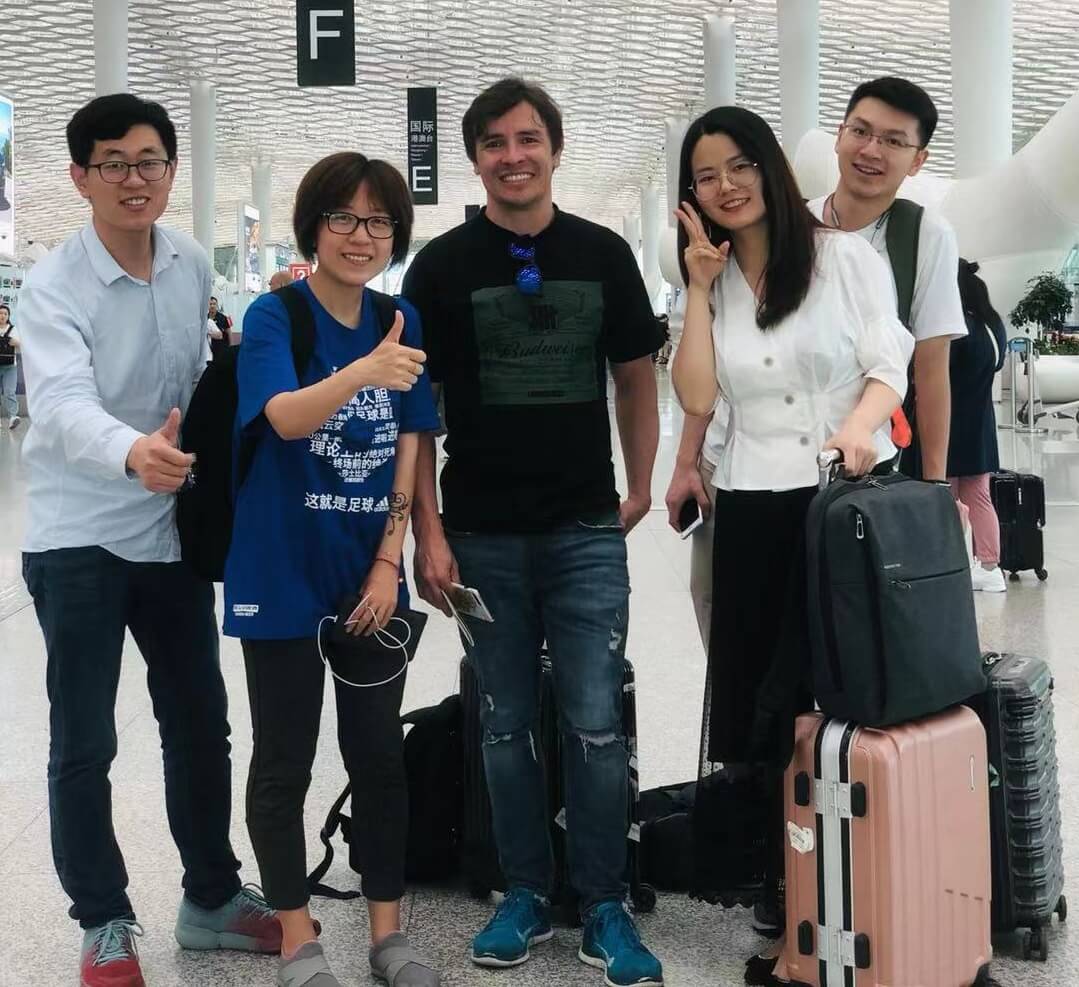 He says that the scale of China means becoming a specialist in the country can prove difficult. The CEIBS MBA, though, immersed him in the shear depth of the country, helping to unravel the complexity.
"It gives you a lot of understanding of the challenges facing a country as big as China. You understand why things move in certain directions.
"The classes gave me the fundamentals to understand why stakeholders act the way they act," he says
Though Audi had experience of China before the MBA, he says that foreigners can come into the country for the first time and find themselves overwhelmed.
"Because we try to process things with a foreign, western mindset, it will not make sense at all," he says.
The MBA's China Discovery Series aims to deepen students' understanding of business in China and the country's history—modules from 2019 covered the impact of China on the world economy, the leaders creating China's great global companies, and how traditional cultural beliefs influence Chinese leadership styles and effectiveness.
---
The importance of relationship building
Alongside the hard skills and Chinese leadership context students are given on the MBA there is one other key element to learning about business in China: your domestic classmates.
Audi explains that the project teams on the MBA are purposely designed so that foreigners mix with domestic students—there's no bubble, he adds.
You begin to learn how to work with them, how their behavioral traits differ, where they shop, what apps they're using. It gives you a lot of insights into the soft skills required to build relationships there.
It revolves around the concept of guanxi, a Chinese term meaning 'networks', or 'connections', that open doors for new business and facilitates deals.
"You understand how important relationships are," Audi explains. "The way they show respect for positions and business cards is unprecedented."
Building relationships is what eventually led Audi to his career at AB InBev. In between his role with China Trade Center and the MBA, he worked for an AB InBev distributor.
The wholesale manager during his time there—also a Brazilian—became the wholesale management director for China. When Audi applied for an initial internship after the MBA, the two hit it off and Audi was hired.
He impressed during the internship and was hired full-time. He started as associate director of sales for craft beer, before moving into off trade, and last year to the direct distribution side of the business. He's now working as the head of direct sales for China and has been made a company partner.
He has roughly 200 people in his all-Chinese team and oversees 22 direct distribution centers—he says that they're seeing triple digit growth.
His success all comes back to the effort he put in during the MBA to learn about and integrate with local, Chinese students.
"People lose their way and notice it's the last month of the MBA, and they haven't got to know the people they should and have spent a lot of time with foreigners, in a bubble.
"They don't try to mingle with locals and afterwards come back home frustrated. You need to learn that you don't own absolute truth—that's the biggest challenge for foreigners. Down the road you're going to learn that there is a reason why things are like they are here."
Related Content: