For adults, approaching clothes shopping with a responsible mindset is an ethical lifestyle choice. But for parents, it can be a way to save money too.
This was something Danielle Francis noticed in many of her friends and relatives who were having children. As well as the other stresses of parenthood, buying clothing for your kids is costly, particularly given how quickly they'll grow out of it.
Her company A Fine Circle is a sustainable fashion website for children's clothing, which connects customers to more sustainable and durable clothing brands, while also encouraging customers to resell and upcycle their old clothes to avoid waste. It's an idea that all came together during Danielle's time on the MBA at IESE Business School.
---
Early stages of entrepreneurship
---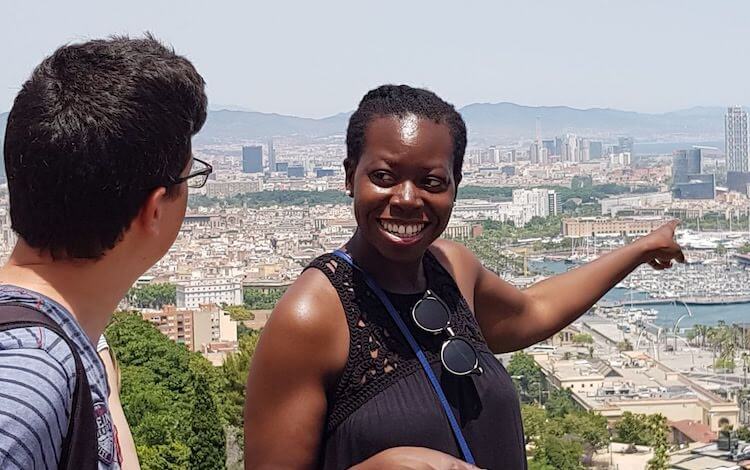 ---
Danielle admits that entrepreneurship wasn't always her end goal. She had progressed from an engineering background into a product development role, and wanted to do an MBA to expand her understanding of the business side of companies.
"To be honest, I was planning on following the typical path of becoming a consultant. I wanted the experience of working on different projects at different companies in different industries," Danielle remembers.
The hope was that she'd learn how to successfully impact and change other businesses and organizations. But soon it became clear that this wasn't exactly how she wanted to have impact.
"I realized I could also do this through starting a business," she recalls.
The MBA at IESE provided her with exactly the essentials she needed in order to start thinking about a business. From core entrepreneurship modules in her first year, to electives on venture capital and future emerging technologies, she started to build the foundations of what it would take to start a business.
She even got the opportunity at the end of her first year, instead of a summer internship, to launch her first business over the summer. MudanCita, based in Barcelona where IESE is based, was a small scale moving service.
"This is where I really caught the entrepreneurial bug," she remembers, "There was something about starting a business, even something small like moving packages, that could help make other people's lives easier."
---
How she set up A Fine Circle
---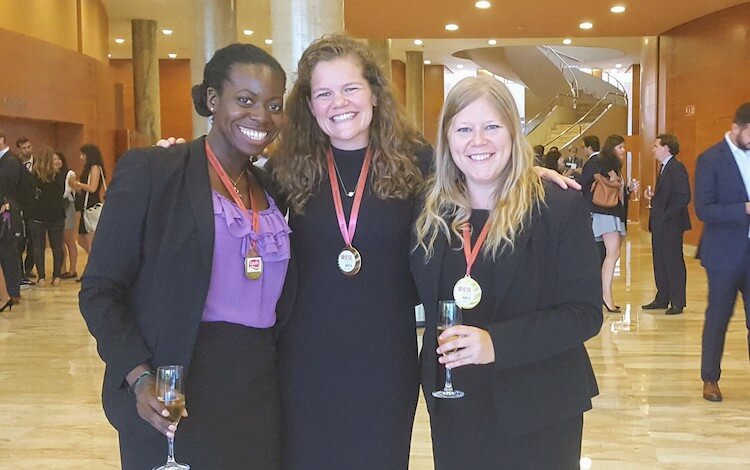 ---
A Fine Circle emerged during Danielle's time at IESE. She was working on an independent study with several classmates, where they first approached the idea of a children's clothes rental company.
"One of my best friends had just had children, and we'd been talking about how difficult it is to find good clothing, as well as the fact that they just grow out of it."
After graduation, several of the group left the business plan to pursue full time jobs, and the project started to transform into the company that existed today. The process, she remembers, was almost like trouble-shooting.
Rental for children had a lot of risks—so instead they focused on different ways that families could save money without harming the environment. Manufacturing clothing became costly and potentially unsustainable—so it transformed into a marketplace supporting brands that produce clothes in a sustainable way and design for longevity.
But whether it was environmentally sustainable or not was never up for question. This is counter to a hyper competitive, free market model which many businesses pursue.
"It helps you have a bigger purpose. If I'm practising sustainability and thinking in the long term, not only is it going to help my company, it's going to help your company."
---
Challenges of running a sustainable business
Many businesses now talk about the idea of a 'triple bottom line'—hitting environmental and social targets as well as financial ones.
It's easier said than done though. Often cost cutting measures are the one that impact the environment and employees the most.
Considering their carbon footprint, thinking about the impact on their marketplace sellers, and whether the business will make money is something that they still have to think about on a daily basis. The company still isn't profitable—but they're approaching their first round of venture capital funding, a chance to progress the business further to have a bigger impact.
But ultimately, thinking sustainably is something that will improve, or at least help, the business' chances of longevity.
"It positions you for long term growth and expansion," she says. "The business is still new, but I'm hopeful that having implemented these missions and practices from the get-go will really help us expand."
Related Content: