In the midst of fintech's growth, Wirecard is one of the biggest players. It's one of the world's biggest online payment transaction services, catering to over 280,000 companies around the world, with transactions totalling $125 billion in 2018 alone.
As a Wirecard project manager, Veronica Melendez is working to maintain professional services for some of the world's biggest fintech brands, including Revolut, Funding Circle, and WeChat Pay.
It's her dream job, in an industry she'd always aspired to work in. Deciding to do an MBA and change her career direction will be a transaction she won't forget quickly.
---
Discovering a passion for fintech
El Salvador, where she grew up, seems like a world away for Veronica. She studied her bachelor's there, and was working as a financial analyst, before winning a scholarship to study a master's in finance in Valencia in Spain.
After various roles in finance, Veronica ended up working the payments division at airline Avianca. She had found a niche—in fintech and payments—that she was eager to pursue further.
"To pursue it, I knew my finance background would be helpful, but it wasn't enough," Veronica remembers.
With her mind set on that industry, she went about expanding her knowledge of business and building her profile the best way she knew—through applying for an MBA.
The MBA at emlyon business school stood out for a few reasons. She already knew French, she was keen to establish herself in Europe, and she liked the diversity of the program there.
But it was the 'early makers' philosophy at the school which stood out to her. She wanted her business career to be innovation-led and transformative.
---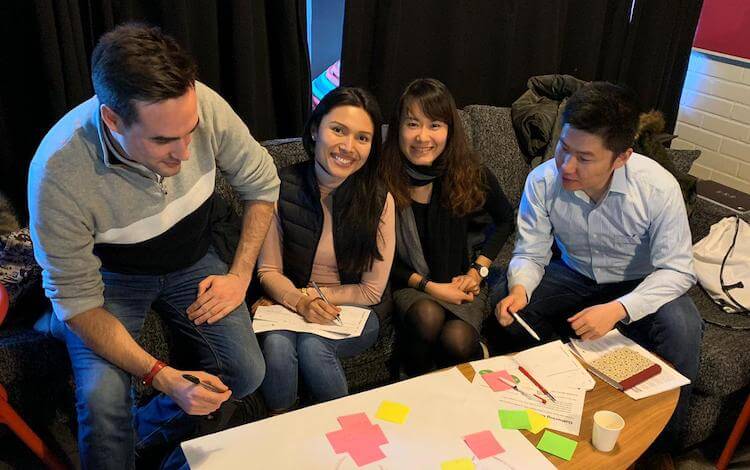 ---
Advancing her strategic skills
Veronica had in mind several areas of her business profile that she wanted to develop.
Firstly, strategy. While finance was her area of expertise, she knew that, to have an impact in business, she needed to be able to view a business from a wider, more strategical approach.
Key to developing this was the specialization track in international strategy and multinational enterprises, which is one of nine tracks on offer to MBA students at emlyon.
"It helped me open my mind and see that, through strategy, you can analyse a company from different perspectives, and you have a lot of different tools," she remembers.
The international emphasis, meanwhile, meant that she began to see how global businesses had to shape their strategy from a variety of world perspectives. Given the far reach of her current employer, this has been invaluable.
The international strategy track even took her abroad on several occasions. One was a semester exchange to Lancaster University in the UK; another was a trip to a business school in Finland, where she saw how the country's entrepreneurial ecosystem had innovated the economy after the near collapse of Nokia.
"I was not only looking at how things worked in a specific country, but how we can see it from the perspective of the rest of the world," she explains.
---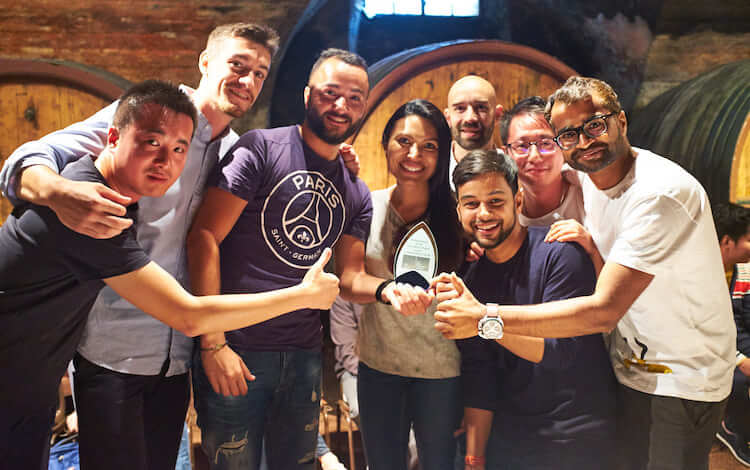 ---
Getting practical experience
But broadening her skill set and knowledge base wasn't enough—Veronica was keen to prove herself in the actual world of work.
During the MBA, she got the opportunity to work on an eight-month consultancy project at BioMerieux, a pharmaceutical giant based in Lyon. It was an industry she knew little about, and it was her first job based in France, and so felt like an opportunity to get to grips with the local and European market.
For Veronica, this really stood out for the way that it applied and transformed her new skills in real scenarios. Her project was based around performance assessment in the HR department at the company, and while by no means a pharmaceutical expert, she confidently applied her previous experience and what she had learned on the MBA.
"It was certainly one of the most affirmative experiences we had."
---
A fresh challenge
Wirecard is a new challenge for Veronica. At the time of speaking, she has only been at the company for a month. She's still getting settled in Munich, Germany, where the company is based, and is beginning to learn the language.
But more than that, she's still on a high from having landed a dream job in her industry of choice. She has her MBA to thank for that, but even more for the impact it's had on her overall.
"The biggest impact is learning about yourself—how you react to different situations that you might not have been exposed to, and to unlearn things you've been told before," she insists, "It helps you to grow not just as a professional, but also as a person."
---
READ MORE ABOUT EMLYON: How My MBA Landed Me A Job In Lyon's Tech Scene
---
Related Content: