In Cape Town, between 2015 and 2017, a combination of extremely low rainfall and rising population demand left the city in a severe water crisis. With waters in dams falling below 10%, the local government feared that South Africa's second city was a matter of weeks away from running out of water.
The effects of climate change are felt hardest in emerging economies like South Africa. For one week of the MBA, EDHEC Business School students visit South Africa to understand the real challenges on the ground.
In these regions, where climates are more extreme and water is harder to access, sustainability is not a buzzword—it's a necessity.
---
Sustainability on the curriculum
---
Sustainability has been one of the fastest growing topic areas on MBA curricula for a number of years. Businesses are being forced to set environmental goals and standards, and understanding the most effective way of doing this starts at business school.
EDHEC's Global MBA director Sandra Richez believes that the school has been ahead of the trend with regards to pushing sustainability on their program. Its tagline is even 'Make An Impact'.
"We've gone from making an impact in our research to making an impact on society. We're integrating sustainability questions into all of our subjects—from finance to marketing to strategy," Sandra says.
This is also manifested through the South Africa Sustainability Trek. The trip was originally focused around visiting local businesses and seeing the different challenges they faced.
"We saw, however, that [South Africa] is a microcosm of many of the issues that the sustainable development goals (SDGs) are trying to address. You have extreme rich and poor, a water crisis, energy issues, among others," she says.
The trip adapted into a sustainability focus, run alongside the Institute of Sustainability at Stellenbosch University, looking at how businesses are changing and innovating to address the challenges of climate change.
This opportunity, for Sandra, is far greater than visiting sustainable innovation projects in a country like Sweden.
"The reality is that the majority of humans who will be affected by climate change are living in developing countries. It was important for us for the trip to be in a country like South Africa," she says.
---
The true impact of sustainability
---
For Sanjay Rana (pictured), the school's reputation for sustainability, and the trek to South Africa, were among the the main reasons he chose the Global MBA.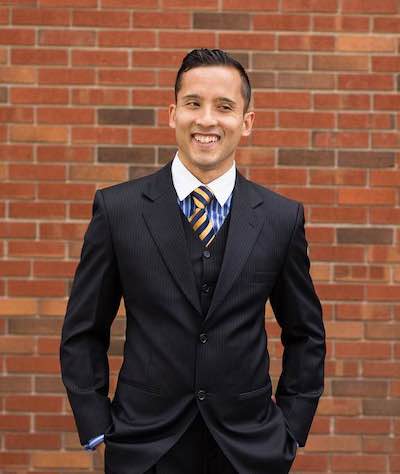 Sanjay is originally from Nepal, where he served as an officer in the army for six years. He served during and after the civil war, where he saw some of the biggest problems that the insurgent population was facing.
"For me, it was always about economics and business—people not having access to money or having their needs met," he remembers.
Business, he believes, has a huge potential to impact lives of vulnerable populations. In this sense, the sustainability trek was an eye-opening experience, not just about the realities of climate change and the effect it's having on societies, but also about what business is like in Africa.
One standout experience, on the first day, was when Sanjay met with the deputy mayor of Cape Town. They learned about the challenges of the water crisis, and the plans they came up with to prepare for 'Day Zero' (the predicted day when the water would run out).
"It was very insightful, because while it's something Cape Town was facing, it's likely to be something that most cities will face given the way we're going," Sanjay believes.
He also got to visit wineries in the region, which were businesses hit hardest by the water shortage, and form a significant part of the local economy. It showed how businesses have to adapt they strategy and operations in the face of crises—in their case, changing what sort of vine they were growing, and discovering new water collection techniques, in order to survive.
---
WATCH SANJAY'S EXPERIENCE
---
---
Entrepreneurship with an impact
---
The trip also appealed to Sanjay's entrepreneurial instincts.
He already had some experience working with local businesses in Costa Rica and Peru, during internships on his bachelor's, and had seen how small business struggle in the long term when they are lacking business knowledge. In fact, this was the original driver behind him wanting to do an MBA.
With some of his experience from the MBA, he worked with entrepreneurs living in a township in South Africa. One was a hairdresser and wig maker, who he worked with to help her long term strategy. Some of his teammates are still in touch with her, he says, helping her set up a social media presence.
It's this sort of first hand experience that few MBAs get access to. For Sanjay, it's helped him think about future businesses that he might set up, helping communities in Nepal.
But it goes beyond applying what you've learned to your own ventures; it's about helping others to build their business too, particularly in adverse and challenging environments like a South African township.
It's scenarios like this where students can really learn the meaning of impact.
Related Content: