From the outset of his career, Victor Tseng has always been keen to work in high growth markets. In the early 2000s, he identified two areas that looked set to grow faster than anything else around the world—technology and China.
China's economy was booming, at some stages reaching a 9% growth rate, while Chinese tech giants like Alibaba, Tencent, and Victor's future employer Baidu were all finding their feet in the expanding internet market.
He found the perfect crossover of tech and China at Tsinghua University School of Economics and Management (Tsinghua SEM), where he studied the Global MBA in 2004.
Here's how it helped him establish himself in China's tech market, opening doors at some of the region's biggest players.
---
Switching the US for China
Victor acknowledges that his journey was almost the reverse of the typical career story. He grew up in the US, where he also did his bachelor's. But instead of establishing himself in the US permanently, he found himself gravitating towards a career in Asia, specifically China.
Comparing the two economies in the US and in China helped him make the decision about where he wanted to orient his career, and knew that studying an MBA there would help to cement his position to start a career.
"China was a much bigger growth opportunity, it was growing a lot faster than many other regions of the world," Victor remembers. "I saw an MBA as an investment in the region that is offering the highest growth, and would give me more opportunities with the highest return on investment potential."
He opted for the Tsinghua Global MBA for two reasons.
First, reputation. Tsinghua was one of the most renowned universities in China, and he knew that it was a name that would lend great credibility to his name when he was looking for jobs.
The second main reason why Victor opted for Tsinghua was for the school's reputation for tech. He describes the school as a "tech powerhouse", with many opportunities for innovation in the program.
The Global MBA is also a partnership program with MIT Sloan School of Management, one of the world's best academic institutions for science and technology.
"It gave me confidence working with one of the top universities in the world, and I would have more visibility in terms of the industry I was getting into," Victor explains.
---
Establishing himself in China
Tsinghua, based in Beijing at the heart of Chinese business and culture, was central to gaining this knowledge.
"It really helped me sharpen my Chinese proficiency—understanding how to work in a Chinese environment, with Chinese colleagues. [It taught me] to not only do the job but to adapt culturally."
Many of his classes had a specifically Asian or Chinese lens—in particular, the China and the World core module. But this wasn't just to do with learning about business and management from a Chinese perspective.
Many of Victor's classmates were from China, and working alongside them in group projects and in classes helped familiarise him with the Chinese way of working.
"They gave me more cultural awareness of how to adapt and get things done in a Chinese environment," he recalls.
---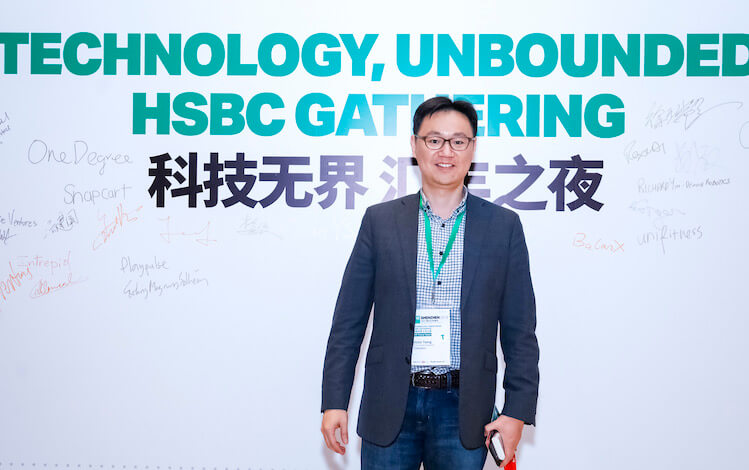 ---
Opening doors in venture capital and tech
Getting into tech was a series of steps for Victor, as opposed to a sudden leap. Finance and venture capital was still one of his key interests, and he found that Tsinghua provided an introduction, and opened doors into many of these companies and resources.
He describes the "knock on effects" that being at Tsinghua had on his career.
First, he got a role as a vice president at Deutsche Bank, working as a Chinese internet analyst. His coverage included companies like Alibaba and Tencent, where he was observing their growth at a time of exciting tech development.
This then led into financial and communication roles at tech companies. Google-rival Baidu appointed Victor as an overseas business unit CFO, where he worked for a number of years as the company grew into becoming the second biggest search engine in the world.
Similar roles followed at online real estate companies Anjuke and Lianjia, and later on at Ctrip, China's leading online travel platform.
The acceleration of his career from investment banking through to being at the top of one of the country's leading tech companies doesn't cease to amaze Victor. Casting his mind back to when he was choosing between the US and China, he's certain that he made the right choice to suit his ambition.
"If I had decided to stay in the US, I wouldn't have become a lead internet analyst so soon. Tsinghua helped open up many doors. Taking the path in China, a less developed market back then, really allowed me to accelerate my career."
Related Content: