After Allen Riley was hired by a major US bank, his hiring manager said his MBA degree set him apart from other candidates. But his MBA, he says, is much more than three letters on a piece of paper.

Allen had just spent two years completing the University of Wyoming (UW) MBA—a different kind of MBA experience in America's least populated state.

The Wyoming MBA promotes itself as offering many of the benefits of bigger MBA programs at a more attractive price point as a result of Wyoming's support of public education. Total tuition fees for two years come at $40k for in-state students, $70k for out-of-state students, and under $25k for Online MBA students.

MBA director Ben Cook says the program is taught in the "Wyoming way", meaning an intimate, personalized experience—class sizes range from less than 30 students in the full-time cohort and online courses are broken into sections of 50 students or less—which taps into the unique benefits of studying in Wyoming.

These include a tight-knit network—with access to leading figures in business and politics throughout the MBA culminating in the annual Jackson Leadership Summit—and a strong connection to the great outdoors. Yellowstone National Park is on the school's doorstep and, during the MBA's Outdoor Leadership Experience, students hike through Wyoming mountains.

Over the past few years, the Wyoming MBA has attracted a loyal following of business professionals after a sense of adventure.
---

---
Wyoming MBA: A different kind of MBA experience
Allen (pictured) came across the Wyoming MBA after four years enjoying the Western lifestyle.
"I grew up in Tennessee and attended a small, liberal arts college to play football. After my undergraduate studies [in economics], I moved to Wyoming for a summer job on a dude ranch and was immediately hooked," he explains.
"After four years of working as a fly-fishing guide in the summer and fall and a ski instructor in the winter, I felt the itch to do something else."
Allen wanted to sharpen his business acumen and, after researching MBA programs in the Rocky Mountain region, Wyoming stood out. "The engagement of the program staff early on in the process indicated the strength of the program and its investment in its students," he says.
---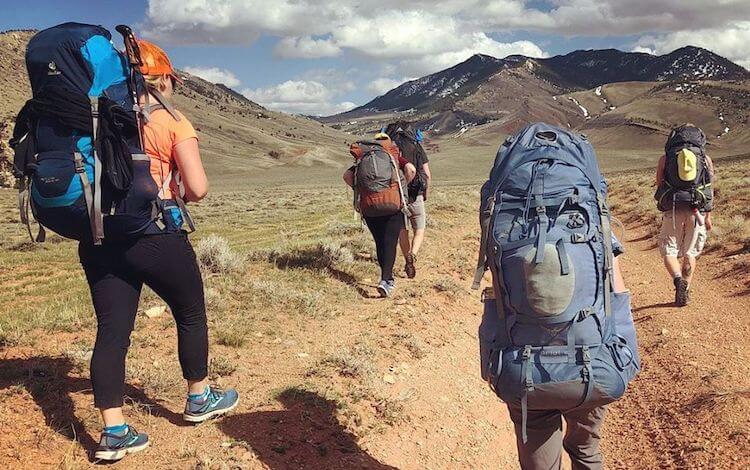 ---
The MBA, he says, also offered unique ways to engage with the wider business community. Allen was a regular at Executive Speaker Series where, every Friday, guest speakers—notable alumni, politicians, and business leaders—shared their stories and advice with MBA students.
For the Jackson Leadership Summit, Wyoming MBA students also get to network with senior corporate leaders over the course of the event. In Jackson, Wyoming, students take part in a meet-and-greet dinner with business leaders, hear from them on new business trends, and spend a final day in the outdoors; hiking, rafting or zip-lining.
"Most larger MBA programs at state schools do not offer this accessibility and daily class engagement," Allen says.
Allen pursued the Wyoming MBA's Energy Management track, specifically crafted for students interested in the energy industry. Other MBA specializations include finance and pharma.
He completed a summer internship at an oil and gas company in Wyoming, before joining Regions Bank back home in Nashville after his MBA. He's since worked his way up to associate level at the bank, but the Wyoming MBA, Allen says, has given him much more than can be captured on a resume.
"From a technical standpoint, the program laid an incredible foundation for financial analysis, communication, presentation and writing skills, and teamwork," he says. "But it's the friendships, connections, and relationships I made through the program which I will always be thankful for."
---
Online MBA at Wyoming
Craig Geiger, who works in customer analytics and analytics for Walmart at Kellogg's, felt the same benefits of studying an MBA at UW from further away.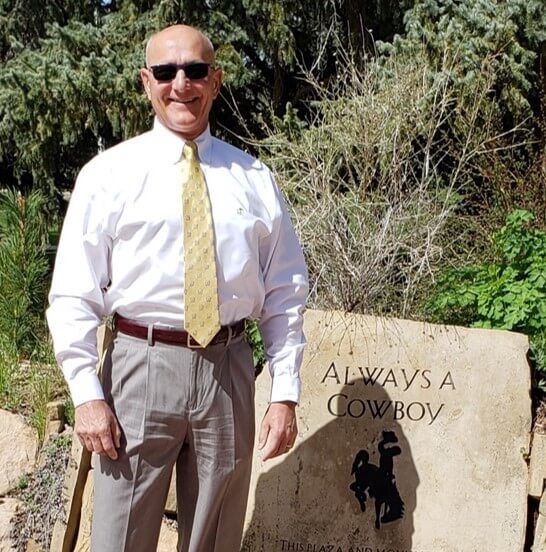 The 'Wyoming way', he says, extends to UW's Online MBA program, which is taught 100%-online but with the same faculty and personalized experience students enjoy on the full-time MBA.
Based in Rogers, Arkansas, Craig decided to pursue a long-time personal goal of an MBA to advance his career at Kellogg's and to open up opportunities to teach at collegiate level, having previously worked as a guest lecturer at Wake Forest University in North Carolina.
Wyoming met all of Craig's program criteria: AACSB-accredited, a varied curriculum taught by experienced professors, and an affordable price point. Studying online, Craig took part in group projects with his MBA classmates; in one instance helping Campbell County Wyoming develop its own marketing plan.
After the MBA, Carig was promoted at Kellogg's and joined the marketing faculty at the University of Arkansas' Sam M. Walton College of Business.
"It has been so rewarding to serve the students, and when we moved from classroom to online instruction this semester [due to the coronavirus pandemic], my recent experience as a Wyoming online MBA student was invaluable!" he says.
"Earning my MBA from Wyoming has directly and significantly enabled career opportunities," he continues. "I felt like I was part of the University of Wyoming and a Cowboy even though I was a long-distance student, and I could not have had that experience anywhere else."
---
Wyoming MBA: Entrepreneurship
For some former students, the unique environment of Wyoming MBA was also a hotbed for entrepreneurial ideas.
After Laurel Winkenwerder—who has a background in finance and worked for the US Department of Energy—joined the full-time Wyoming MBA, she entered the John P. Ellbogen $50K Entrepreneurship Competition, where teams of student entrepreneurs from across UW submit business plans and compete for cash prizes. Laurel's team came up with Spigot, a news aggregation and analysis platform designed for the financial industry.
Through the competition, she says she was able to hone her entrepreneurial skills and better understand financial models, product design, and customer analytics. She got a job at utilities firm Black Hills Energy straight after her MBA and now works as a senior manager in business analysis and customer experience insights at T-Mobile in Bellevue, Washington.
After completing his undergraduate degree at the University of Wyoming in 1990, Darren N. Clevenger—now based in Orange County, California—started multiple businesses before returning to pursue Wyoming's Online MBA.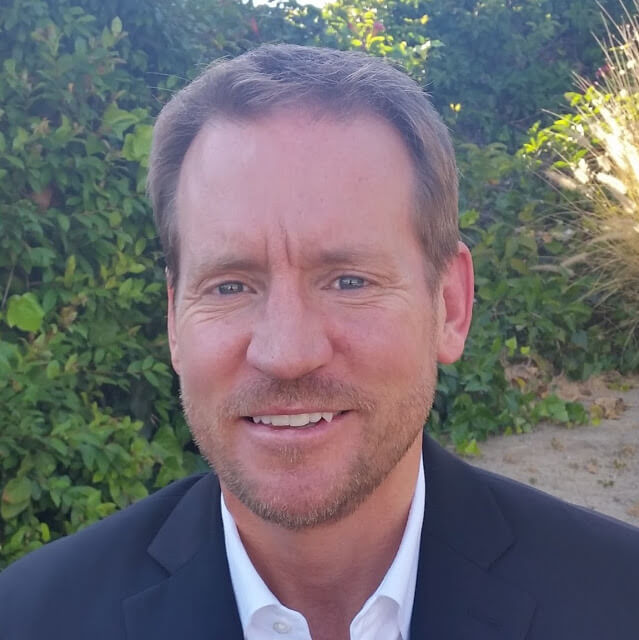 Starting out in his garage, he built one of the largest commercial lead and appointment generation call centers in the US. He then developed the first web-based Customer Relationship Management (CRM) system for the commercial insurance industry in the US, he says, starting out selling at trade shows before building a team of software engineers to create a tool still used by the industry today.
Darren works as a business operations specialist and fraud investigator for the Thomas Seaman Company, a real estate firm, and has even co-founded his own film production company, making commercials for the likes of General Mills and Dunkin' Donuts.
Based in Southern California, he had his choice of MBA programs, but he decided to pursue the Online MBA at UW, attracted by the program's affordability and also out of loyalty to the school that gave him an academic scholarship to pursue his undergraduate studies three decades ago.
He completed the program this year, but says there was no disruption caused by the pandemic—the benefits of a fully-online program. Now, Darren is looking to start yet more businesses, including a blockchain banking startup and a web-valuation tool for the manufactured housing industry, inspired by his new ventures class during his MBA.
He's currently restoring a building in Green River, Wyoming, and plans to headquarter his businesses there to help diversify the local economy.
"[UW] did a hell of a job!" he says. "Wyoming is a unique state with a unique university and the MBA degree adds a credential that 30 years of work doesn't quite convey.
"I feel better prepared for whatever may come and the curriculum of the MBA program has given me tools and ways of analyzing potential opportunities that I didn't have before."
---

Wyoming isn't a traditional pathway to a big three consulting firm or Wall Street bank—although plenty of students get jobs in consulting and finance. It isn't the hectic MBA experience of packed campuses, impenetrable networks, competition and ego.
Doing an MBA on Mountain Time has given Wyoming MBA students the benefits of an experience that can't be matched elsewhere—a productive career break, a time to self-reflect, and a close supportive network based on camaraderie and collaboration.
"It's not unusual to have Dick Cheney show up at a global leadership conference," says MBA director Ben Cook. "In Wyoming, these people are just a call away."

Related Content: