Is it a good idea to apply to business school during the COVID-19 pandemic?
Dear BusinessBecause,
I have five years' experience in mechanical engineering, and was hoping to do a one-year MBA program to change fields.
Given the current situation, should I still pursue an MBA program this year? Will I miss out on anything if I have to take the MBA remotely?
---
The Answer
---
This week's Applicant Question is answered by Andrea Flores, global head of admissions and enrolment at IE Business School
Deciding to move forward with one's original plans, when all we hear around us is pessimism, takes courage, but putting a hold on an education that will train you for the future is hardly an option worth considering.
Engineers are highly qualified professionals with superior technical skills but who lack, in most cases, a solid and profound business acumen.
Technical skills combined with top managerial skills are a powerful combination, and one of the most demanded profiles in the job market today.
Industries and sectors are being reinvented thanks to technology, but with digital transformation also comes human transformation, and this is the biggest challenge of all.
An MBA is a journey that is meant to transform the way you face new business challenges; this pandemic and its consequences on our economy is one of them.
Now more than ever, considering an MBA is a great option.
It will be a place where you will broaden your horizon at an intellectual, practical, and social level.
---
IE Business School program options
At IE Business School, we offer two MBA options. Our Tech MBA, a STEM profile oriented one-year full-time MBA, is aimed towards shaping the leaders of the technology sector or who are involved in technology-related functions.
It was designed to provide a learning journey across the areas of technology, management, and transformational leadership, creating professionals who can adapt to the fast and continuous pace of technological evolution.
This program allows you to earn a very strategic positioning in a highly competitive environment.
Alternatively, our International MBA, the one-year full-time program, allows you to develop your leadership skills in a highly diverse environment. This program prioritizes hands-on learning as well as customization, you can create an experience of your own.
Perhaps an MBA is a safe bet in the economic climate. But, you might also be wondering about the experience of an MBA program these days.
How will it be affected if you need to start the program remotely?
My best recommendation here is to get to know your school's plan in detail. As there is no precedent, business schools are finding themselves reinventing everything they held true prior to the COVID-19 crisis.
---
---
---
Diversifying the way you learn at IE
For IE Business School and IE University, the pandemic brought an opportunity to take the lead in reinventing higher education. Our promise is to deliver the same experience online as face-to-face.
We will be able to achieve that by putting into practice our new Liquid Learning philosophy. We have embarked on a journey of program redesign that aims to transcend the barriers of face to face vs online formats, curricular vs extracurricular, and professor vs student led learning exercises.
As of fall 2020, we will be taking the meaning of hands-on to the next level. Our Liquid Learning will be based on a robust implementation of our hybrid methodology. By hybrid, we don't mean taking traditional business school case-method approach to online classes. Our methodology will be based on three pillars:
1) Active learning: Continuous engagement and development of critical thinking skills. Implemented through synchronous and asynchronous class discussions, group debates, peer-to-peer evaluations, and personalized feedback from professors in a multi-platform environment––beyond the typical class schedule.
2) Real world practices: Encouraging trial and error practice, career development, and networking. Implemented through multimedia cases, professor-led simulations, personalized career advising, company sessions, and student run networking activities.
3) Flexibility: Adapting to the new reality and providing students options that easily adapt to their circumstances. This doesn't mean we intend to minimize the importance of an on-campus experience.
In fact, full-time programs will continue to lay their foundations on this given it is one of the main deciding factors when choosing Madrid. However, we want to guarantee that, no matter the external factors (e.g. second outbreak, job interview outside Madrid, personal force majeure, among others), our students can continue their education with the same level of quality, rigor, and engagement.
---
Read More About IE's Liquid Learning
---
---
IE University was among the first universities in the world to advocate for high-quality and interactive online education. Over 20 years ago, the journey started by launching MBA programs based on distance-learning format.
Today, we're ready to continue bringing innovative pedagogical and networking tools, where the digital and face-to-face worlds blend into one. This isn't just a contingency plan; it's our way of challenging the higher-education status quo.
We're prepared to deliver on-campus and remote experiences. Our aim is to prepare you for the future challenges and to help you face this new reality with resilience and equipped with the best tools to succeed.
---
---
Next week, you'll have the chance to ask Dr. Thierry Post, a member of the admissions committee for the Master's in Finance at Nazarbayev University's Graduate School of Business, anything you want about getting into business school.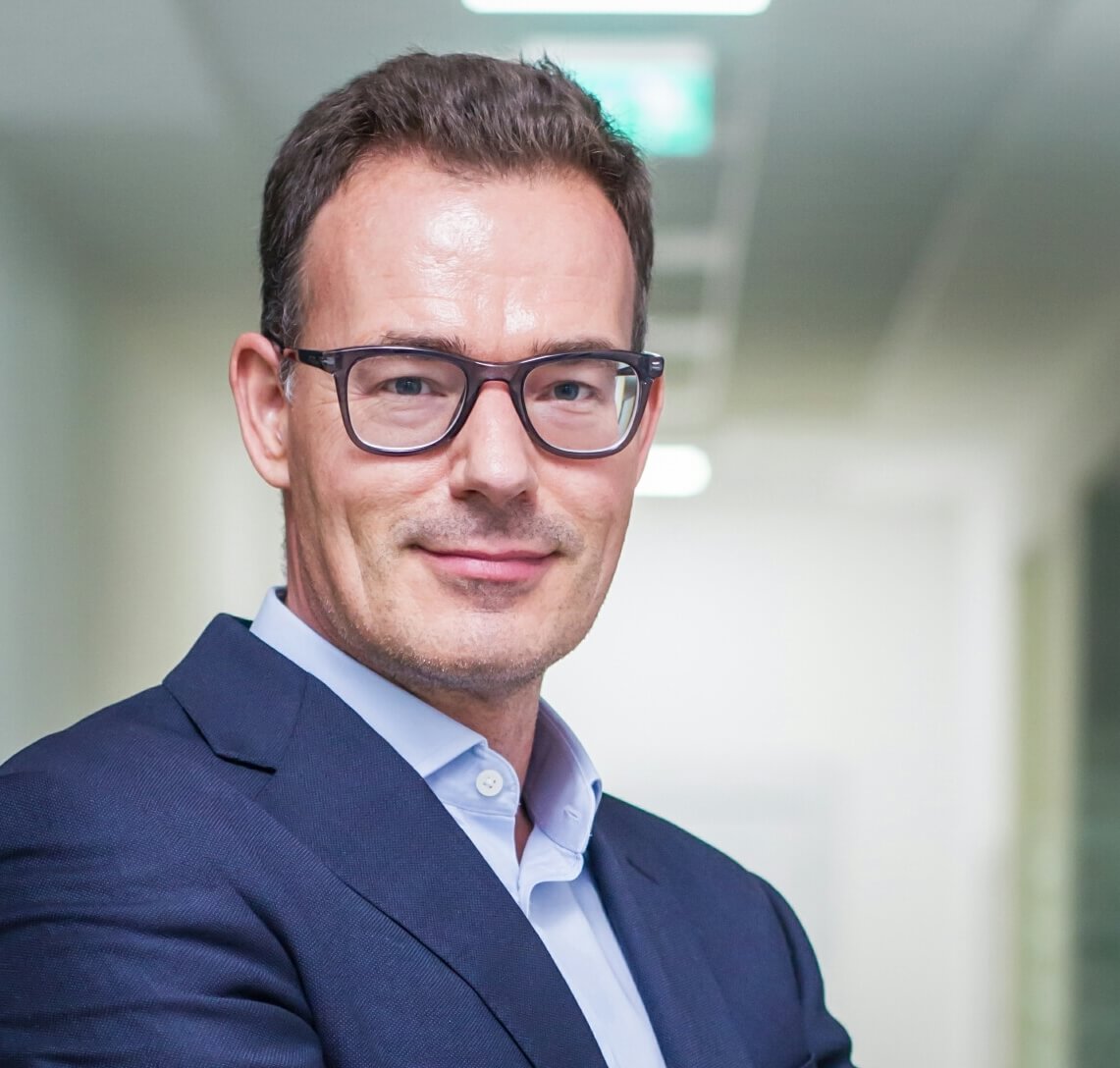 As well as selecting students for the schools Master's in Finance program, Thierry acts as head of the accounting and finance department.
Prior to joining Nazarbayev University, Thierry acted as professor of finance at Erasmus University in Rotterdam.
He has lectured at institutions including Cass Business School in London, and worked in asset management.
Related Content: