The coronavirus pandemic has forced millions of people into working from home. Skype calls, Microsoft Teams meetings, and Zoom webinars are now commonplace. When physically separated from our colleagues, being able to communicate effectively has never been more important.

Professor Neal Hartman is a senior lecturer in managerial communication at MIT Sloan. For over two decades, he's also taught teamwork and the case study method to students on the Tsinghua Global MBA Program, a collaboration between Tsinghua University School of Economics and Management (SEM) and MIT Sloan School of Management.

As one of the world's leading managerial communication experts, his research focuses on team dynamics, conflict and conflict resolution, leadership, and cross-cultural communication.

BusinessBecause caught up with Neal for his tips on how to communicate better at work and to find out what MBA students learn about communication at Tsinghua.
---
6 tips for communicating better at work
---
---
1. Understand cross-cultural differences
Wherever in the world you work today, you're going to communicate with people from different countries and cultures. To do so effectively, you need to understand different cultural norms of communication.
The US, UK, and many Western European countries are considered low-context cultures, Neal explains. People are generally very direct in their communication, they have structured messages, and are good at saying 'no' in a clear way.
By contrast, China, India, and many Asian countries are high-context cultures where people tend to have less direct communication styles and are able to read messages on multiple levels; interpreting words that are spoken as well as tone and other non-verbal cues.
"We take a look at how different cultures approach business," Neal says of his teaching at Tsinghua and MIT. "In low-context cultures there's a very high task-orientation—getting the negotiation done and contract signed as efficiently as possible—while in high-context cultures there's a greater emphasis on relationship building; you don't focus on the details until you've built a sense of trust.
"When doing business, understanding and adapting to the different communication styles will help you accomplish the goals that both sides have."
---
2. Create a win-win scenario
Often in the workplace, different business people will have different interests and motivations which you need to take into account.
Neal gives the example of the trade war between the US and China. In any negotiation, to make progress, both sides need to create a win-win scenario with benefits for each side.
"Again, an understanding of what's important to one culture versus another is very helpful in moving those kinds of discussions forward," Neal says.
---
3. Identify your role in a team
When working in teams, you need to make sure everyone has the chance to speak up and be heard. You need to be careful to avoid being judgmental or dismissing someone else's idea or suggestion too quickly.
But the first step to good teamwork, Neal says, is identifying the different roles people take on as part of a team. "Who's good at implementing? Who generates ideas? Who's good at bringing everything together? Who focuses on the detail?
"Identifying those roles is useful when thinking about working in teams and making sure you have each responsibility covered."
---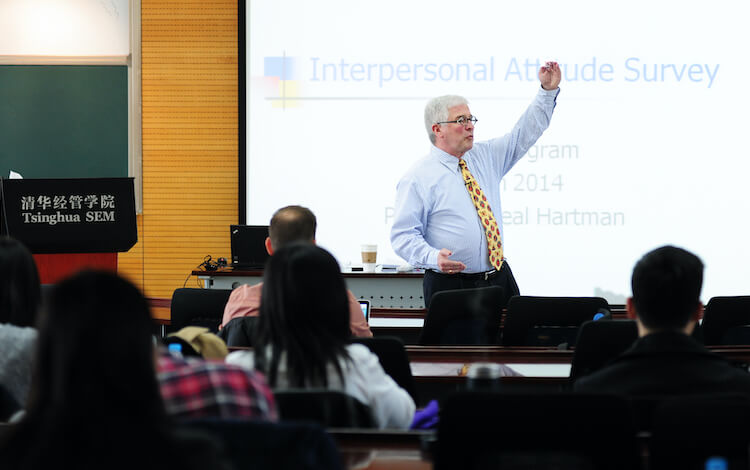 ---
4. Be clear and concise
Speaking with colleagues online may not feel as direct as speaking in person. There's a tendency for people to do other things—look over emails, scroll through social media, or check out the latest coronavirus news—while sitting in a Zoom meeting.
Especially in the current climate, being clear with your communication—outlining your key points, what the deliverables are, and what you're asking people to do—is key.
"In my communication courses, I teach MBA students how to organize clear, logical arguments; persuade people; and give clear evidence. You need to recognize that your delivery is just as important as the content you're communicating," Neal says.
---
5. Develop your personal brand
If you have a strong personal brand, people will take notice. A strong personal brand will not only make you stand out to prospective employers or business school admissions directors; it can help you manage up and communicate effectively across an organization too.
"Many CEOs of different companies and political leaders have worked hard at developing their personal brands," says Neal, who runs an exercise in personal branding with MBA students. From a list of over 100 terms—like honesty, enthusiasm, and charisma—students are tasked with identifying five that best describe them as a leader.
"It's very thought-provoking," Neal continues. There are a lot of qualities people would like to see in leaders, but identifying what those core qualities are for you and how to build your brand around them, will help shape how you are perceived in the workplace.
---
6. Listen!
If there's one skill even top CEOs admit they don't do well, it's taking time out to listen. The technique, active listening, is used by therapists and businesspeople alike. It's about paying attention to a conversation, not interrupting, and reflecting on what the speaker is discussing.
Neal leads an active listening course for MBA students, where two students have an active listening conversation which is observed by a third who provides feedback. "Many people discover they have some of those bad habits when 'listening'," he explains. "You need to think very consciously about how you develop that skill."
---
What do MBAs learn about communication at Tsinghua?
---

---
On the Tsinghua Global MBA, students from different cultures are thrown together, working in teams on case studies and consulting-style projects. In the 80-strong MBA class of 2021, 45% of students are international, representing 19 different countries and regions.
The program is structured around three core components: the 'knowing' component, covering hard skills and techniques; 'doing', where students put the theories they learn into practice; and 'being', focused on ethics, values, and leadership development.
The very first module of the MBA program is focused on soft skills and forms part of the 'being' curriculum. It's here that students start learning about managerial thinking and communication. With the popular professor Steven White, students explore the mindsets and communication strategies of successful executives through simulations, interviews, and team projects, before creating their own personal development plan.
Neal has worked on the design of the Tsinghua MBA program since its inception in 1997 and has travelled back and forth to China over 70 times over the past decades.
Today, his involvement in the course comes during the orientation, in September each year, where he takes students through two intensive introductory sessions so they are best prepared to make the most out of their MBA experience:
Case study method
Many incoming MBA students won't have studied business or used the case study method before. 60% of the Tsinghua MBA class come from alternative degree backgrounds, including engineering, literature and arts, and science. Neal introduces students to the techniques needed to do case studies well and then runs a model case class.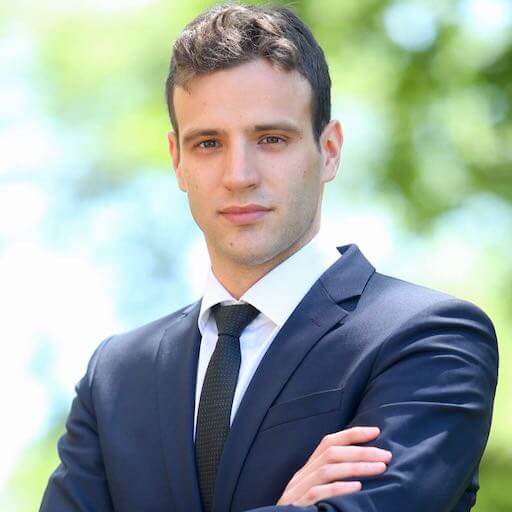 Moritz Bartsch, a former Deloitte data scientist from the Tsinghua MBA class of 2020, found this especially helpful.
"While Professor Hartman told us about the essentials of case study analysis, we went through a real case at the same time. His classes were very interactive and students were able to clearly see the benefits of the approach laid out by him," Moritz explains.
"Over the next two years, every time we were given a new case we made sure to implement the strategies Professor Hartman taught us!"
Teamwork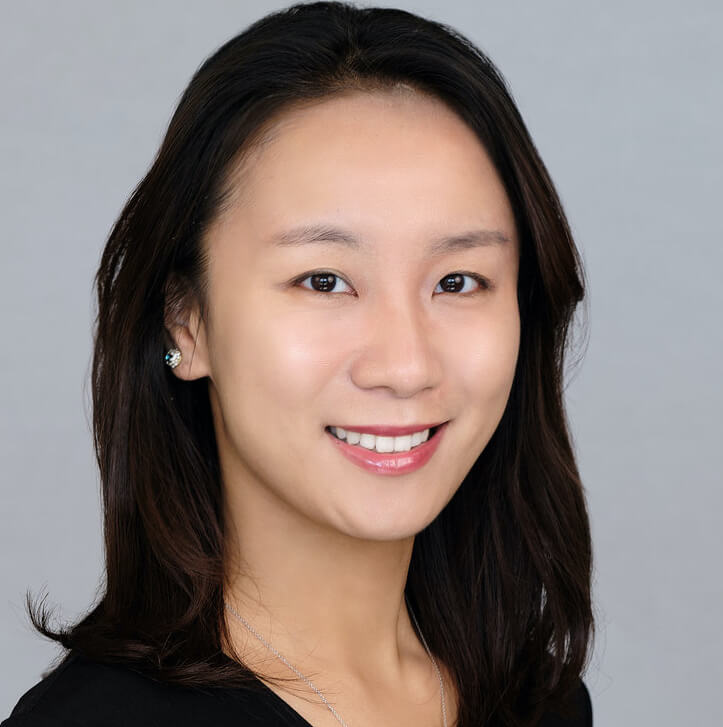 At Tsinghua, students work in teams on different projects throughout their whole first semester. Neal focuses on group decision making and how to work with and lead teams, to help students prepare.
American Tsinghua MBA alum, Lucia Chai, remembers how the class focused on comparing the communication styles and decision-making processes of different cultures, and their consequences.
"The concept is essential for global leaders who have to be able to operate effectively across cultures and national boundaries," says Lucia, who is using these learnings as she relocates for a new role in Singapore after her MBA.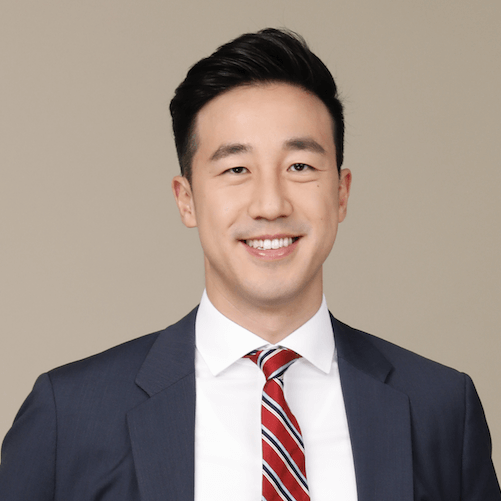 Frederic Zhang, another recent alum from the US and a food industry entrepreneur who set up a global company selling coconut products, agrees.
"In my mind, being able to communicate and lead cross-border teams while demonstrating cultural intelligence is one of the hallmarks of a global leader," he says. "And Professor Hartman's energy, insight, and case selection sparked a very engaging discussion amongst our classmates."
---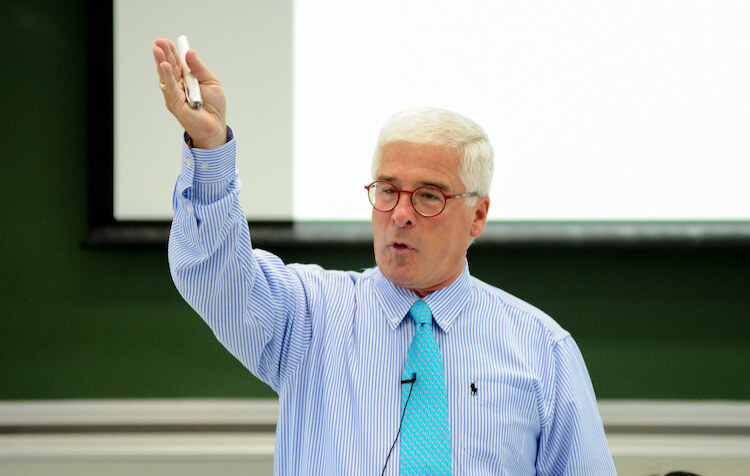 ---
The value of an MBA
---
With his research interest in cross-cultural communication, Neal was drawn to China and Tsinghua when the opportunity first arose through MIT. Good cross-cultural communication, like leadership, he says, can be taught; even to someone who is nervous about public speaking.
You can learn accounting through an online course, he says. But when it comes to communication, an MBA program gives you the opportunity to network; learn from your classmates; and develop and practice your people skills.
"You get that not only through courses in communication, but in case discussions about accounting or finance, for example. You learn how to think quickly; develop your thoughts quickly; and engage in discussions with other people in a professional way," Neal continues.
"Particularly for MBA programs like at Tsinghua, where you are surrounded by colleagues from around the world, an MBA is an incredible way to learn how to communicate effectively in business today."
Related Content: