What happens if my visa is rejected?
You will be notified of the rules by which you've deemed ineligible, and in some cases you can apply to have that ineligibility waived.
Alternatively, you can reapply for an F-1 visa once your circumstances change—you will not have to pay the SEVIS registration fee again but you will be required to pay another application fee.
---
F-1 visa application tips
---
1. Wait times for interview appointments can vary, so apply for your visa early.
2. Contact the US embassy/consulate in your home country for information on any additional F-1 visa application requirements and procedures, and for information on issuance fees.
3. The F-1 student visa be issued up to 120 days before your course's start date. You will only be able to enter the US 30 days before your start date.
4. The ICE advises that you pay your SEVIS fees in a timely manner, in order to have it processed before the embassy/consulate must decide whether to grant your visa.
5. Also, according to the ICE, the quickest way to pay your SEVIS fee is to file your Form I-901 online, pay by credit or debit card, and print a receipt. Allow three working days for the information to be posted to SEVIS and the Department of State consular information system.
6. If English is not your first language, try to practice before your interview and look up any vocabulary you might need to answer the interviewer's questions.
You will be asked about your qualifications and plans for your studies, but the interviewer may also want to know what you plan to do after you graduate. They will likely want you to give convincing reasons why you will return to your home country rather than trying to stay in the US, such as family and professional ties, business ownership, property ownership, etc.
---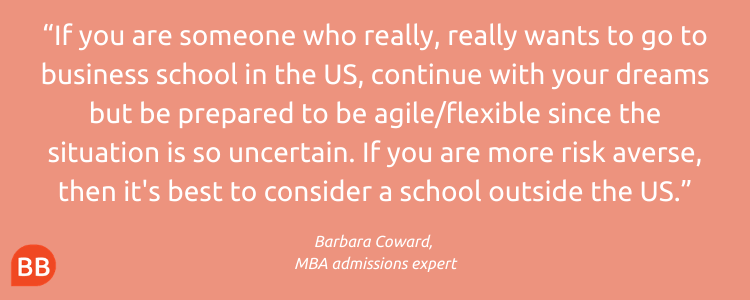 ---