When Chinese games websites started hosting hacked versions of Plants vs. Zombies—the popular tower-defense style video game—Leo Liu saw an opportunity.
Then CEO of American video games developer PopCap Games in China, Leo knew that Chinese gamers don't pay to play video games like people do in the US.
He could have called on the lawyers and shut the piracy websites down. Instead, Leo offered them official copies of the game for free to replace the lower-quality pirate versions and agreed to share advertising revenue. Plants vs. Zombies moved to the top of the download list for video games in China.
Leo's experience adapting management strategies to different global markets is one of many learnings he's taking from his exciting career in gaming to his new role as executive director of the HKU-Fudan International MBA, a collaboration between the University of Hong Kong and Fudan University School of Management.
---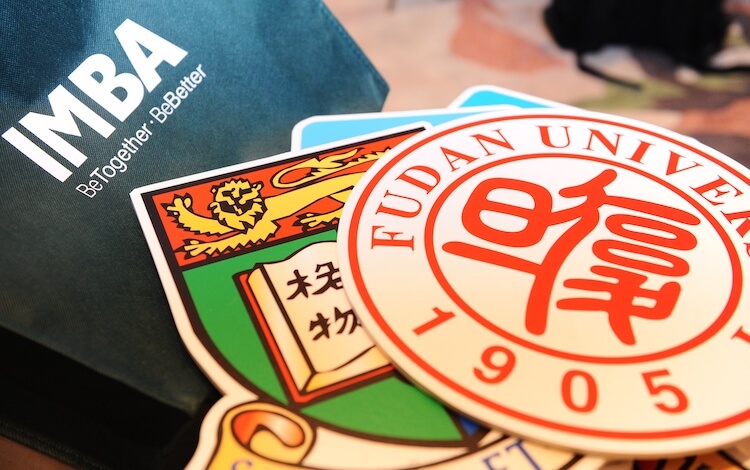 ---
Why choose the HKU-Fudan IMBA?
Like many young kids in China, Leo was a gamer from the start. He played Doom, Quake, Need for Speed, and FIFA, online from his home in Shanghai.
Rather than joining a traditional manufacturing or finance company after graduating from university, he took up a job at The9, a small internet and online games company which landed the exclusive license to distribute World of Warcraft in China.
Leo was the 22nd person to join the firm. Within six years, he advanced to a director role, the company was listed in NASDAQ and grew to 2,000 people worldwide.
"I faced a management challenge," Leo recalls. "I was managing a team of over 50 people in Shanghai and over 400 across China. The business was also expanding across Southeast Asia. But my approach during that time was not very systematic.
"That's why I decided to take an MBA course; to gain a management framework and learn how to speak the global language of business."
---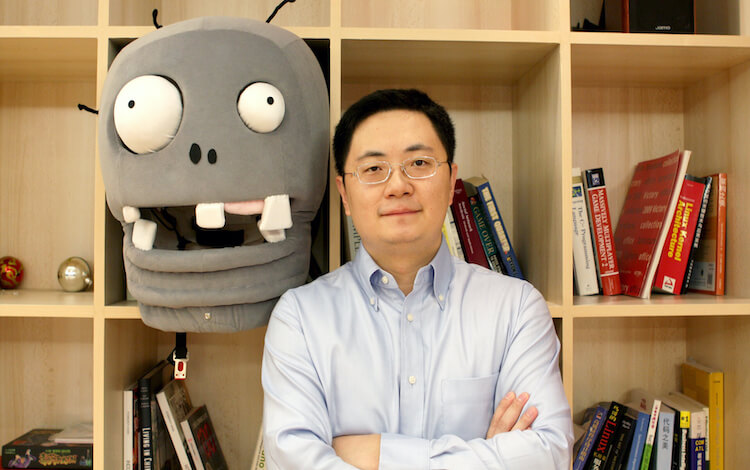 ---
Leo chose the HKU-Fudan IMBA; a two-year, part-time MBA program for more experienced professionals with links to China. The reputation of HKU and Fudan, and the international dimension of the program, stood out.
Both HKU and Fudan are ranked among the top 40 universities in the world by QS. In 2018, the HKU-Fudan IMBA came 35th in the Financial Times Global EMBA Ranking.
The program kicks off in September each year. It's mostly delivered in Shanghai with some modules in Hong Kong, and taught in both in English and Chinese.
The IMBA accepts around 200 students each year divided into three classes. IMBA students have an average of 11 years' work experience between them and an average age of 34. The admissions process is flexible and tailored for each candidate with a range of test scores accepted, including the GMAT.
Since its launch in 1998, the program has produced 5,000 alumni working in management positions for top organizations globally.
"From the program, I learned how to do management in a systematic way," Leo explains. "I learned management theories in marketing; finance; how to compete; how to manage teams. I learned from the courses and professors as well as my classmates who came from different industries and backgrounds."
---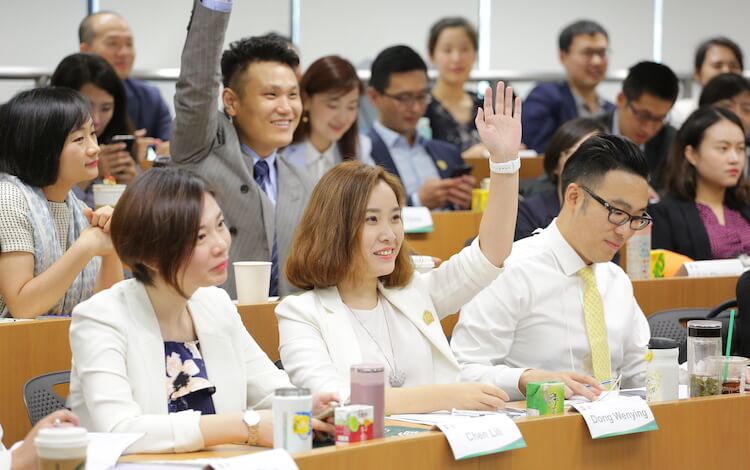 ---
How can an MBA change your career?
After completing his MBA in 2008, Leo left The9 and landed a new job at PopCap. Mobile gaming was on the up and Leo's switch in focus from hardcore gaming to casual gaming coincided with the birth of his daughter.
As general manager for PopCap in China, Leo managed communication with the firm's Seattle headquarters as well as global offices around the world, adapting Plants vs. Zombies for the Chinese market and making it a success.
After PopCap was acquired by Electronic Arts (EA), a global leader in the gaming industry, Leo was chosen to head up EA Mobile in China.
The gaming industry needs more MBA talent, he says.
"How do you communicate with different cultures? How do you manage projects with multicultural teams? How do you establish common goals? How do you evaluate competition in the market? All this I learned from my MBA!
---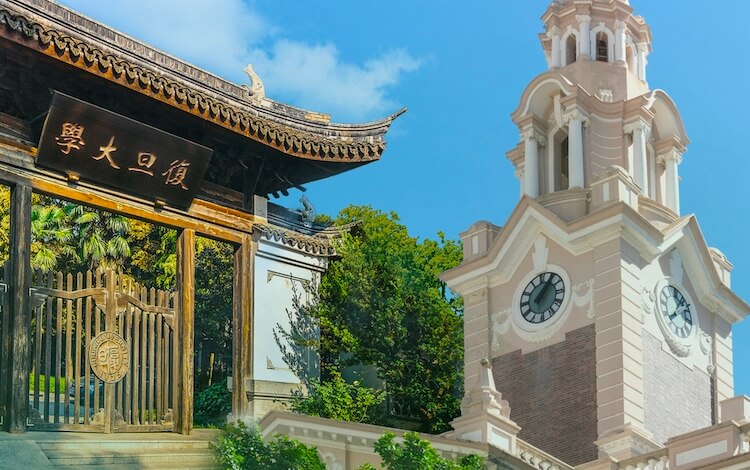 ---
"Unlike most MBA students, I didn't switch job right after graduation. However, the international business language I learned from the IMBA helped me a lot when I left The9, a Chinese company, and joined PopCap, a global company.
"The gaming industry is a perfect balance between art, technology, and business. Gaming industry professionals should consider studying an MBA to help them reach that balance."
Leo went on to become an angel investor focused on high-potential tech startups and became involved in the HKU-Fudan IMBA, lecturing and interviewing candidates.
12 years and a full Chinese zodiac cycle after graduating from the IMBA, he decided to return on a full-time basis. He's following a family tradition, he says; his parents, grandparents, and great-grandparents were all teachers.
---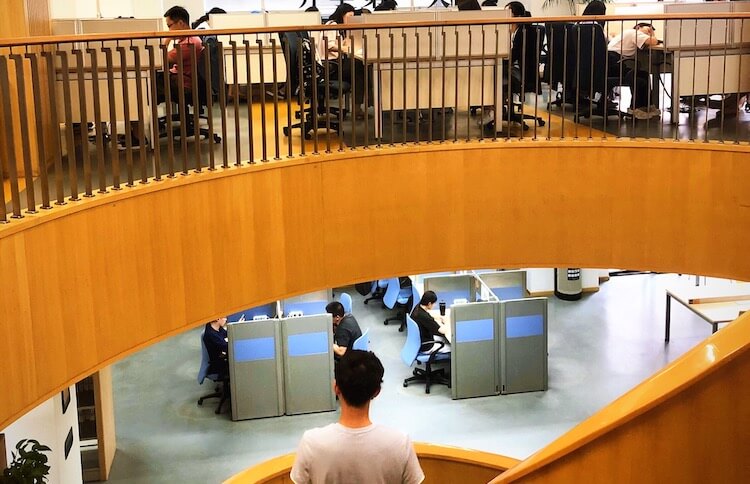 ---
What next for the HKU-Fudan IMBA?
The HKU-Fudan IMBA is centered around the idea of 'global vision, local mission'. Courses, like Glocal Management, give students a deep understanding of both business in China and how to manage across countries and cultures, and faculty come from international backgrounds.
Leo aims to involve more experts from industry in the program with real-life business experience in both China and the West. Already, students go on company visits to startups and multinational organizations in Shanghai, including PopCap.
Leo says the program will also focus more on looking at business through a big data lens—teaching students how to use data analysis as an everyday tool—and building sustainable businesses.
While the coronavirus outbreak closed business school campuses earlier this year, the plan is to welcome IMBA students on campus at Fudan this fall. Fudan's campus is already open with classes operating as normal (pictured below).
---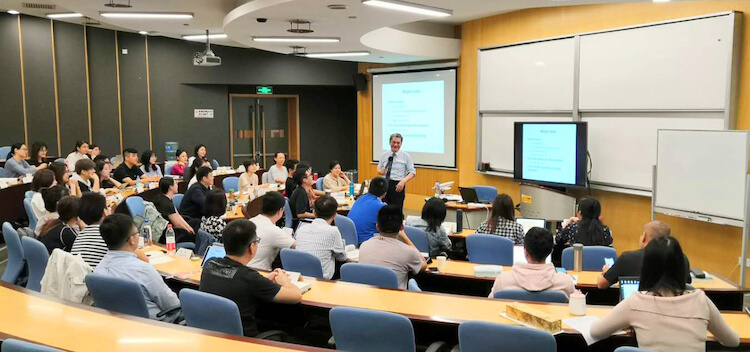 ---
Both HKU and Fudan also have advanced online learning platforms. Whatever challenges brought about by COVID-19, Leo, who's used to running massive online multiplayer games for one million users worldwide, says he's more than up to the challenge.
What does Leo look for in IMBA candidates? "Potential," he says. "We look at candidates' backgrounds and ask: 'What impact have they made over the last few years'?
"We want candidates with the potential for a big future, so we can help them get there and make their career dreams come true."
Related Content: