Growing up in Nigeria, Adolphus Bassey was always the "computer guy"; the guy to whom friends and relatives would go to get problems fixed.
But Adolphus lived in a place where technology and the internet was not widely accessible. From a young age, he saw the potential for technology to make a positive difference to people's lives.
He figured he could apply his experience in software engineering to make an impact. "I wasn't a doctor, but I felt like I could actually use what I do to have an impact through my profession," he says.
This goal has taken Adolphus from developing a healthtech startup idea, to a career in consulting at Deloitte and PwC, via an MBA at Canada's UBC Sauder School of Business.
---
Launching healthtech startup Mobile Doctor
After graduating from his software engineering degree, Adolphus was keen to create a software or technology that could start to address some of the problems Nigeria was facing. Disparity of access to things like healthcare, education, and technology revealed a number of challenges that Adolphus was interested to address.
Maternal mortality was one of them, a result of poor access to healthcare, medication, and doctor check-ups for pregnant women. He also recognized the issue of self-medication, where pregnant women would often buy under-the-counter medication from pharmacies, which could be highly dangerous and often fatal.
Adolphus was part of a team of four who began to conduct research about the problem and how it might be addressed.
"We were talking to doctors to see if they would be interested in a platform where they could actually consult with patients virtually, and through which they could refer the patients to the hospital and create appointments, all in one seamless process," he explains.
---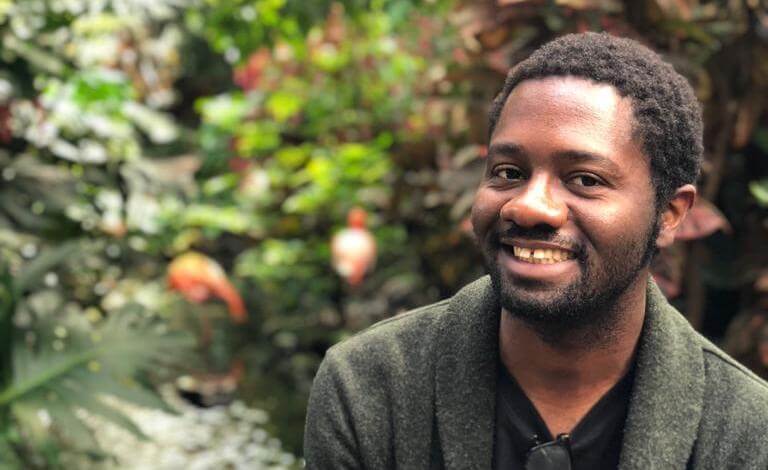 ---
The idea quickly began to grow. Mobile Doctor, the proposed app, would offer virtual consultations to pregnant women, with information specific to which trimester women were in . This would also combine with general health advice, including information on nutrition.
While reception to the app was overwhelmingly positive, he didn't quite have the skills to take the business to the next level at that time.
He joined Deloitte in Nigeria as a consultant, working in the cybersecurity field. But the idea of being able to have an impact stayed with Adolphus, and he was keen to grow his business and leadership skills so that, one day, he may be able to get a similar idea off the ground. Ultimately, this led him to an MBA.
---
An MBA with sustainability and impact at its heart
UBC Sauder stood out to Adolphus for several reasons. With his background as a tech entrepreneur, the UBC MBA offered one of the best technology and innovation programs in Canada.
The UBC MBA offers an innovation and entrepreneurship track, perfect for students looking to launch viable ventures, or those ambitious to become intrapreneurs within companies. Vancouver, where the school is based, also has a growing reputation for tech companies and startups. As someone with entrepreneurial and intrapreneurial ambitions, this was the perfect fit for Adolphus.
---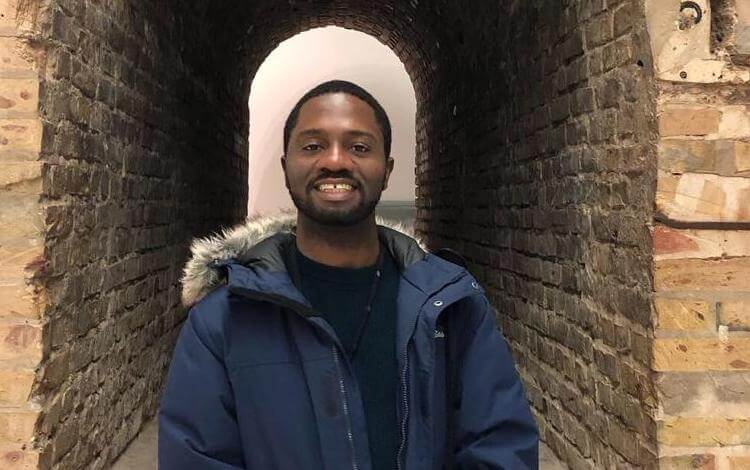 ---
He was also on the lookout for a small class size, somewhere that he could really get to know his classmates and lecturers and form bonds that would stretch beyond the program.
But most of all, UBC Sauder jumped out to him for its commitment to sustainability and impact. "In UBC Sauder, I found a school that really cared about the world, and was thinking about responsibility, sustainability, and the climate."
Ethics and sustainability are themes that run through the UBC MBA, inflecting various aspects of the program with the desire to create sustainable-minded leaders. The world over, UBC Sauder is considered a leader in sustainability, ranking 27th on the coveted Corporate Knights Better World MBA rankings in 2019, which ranks schools on its commitment to environment, social, and governance (ESG) factors.
---
Aiming for a wider impact in his career
Soon after his MBA, Adolphus landed a job as a consultant at PwC in Vancouver, working in the fintech and digital banking department. Consulting also holds the possibility to be impactful—"It makes me tremendously happy knowing that what I am doing is impacting a lot of people".
Reflecting back, he believes that the UBC MBA has really changed him as a person.
"My most important takeaway has been thinking not just about myself, but about the world at large, and what impact I am making through my profession.
It's helped him start to ask important questions about how he wants to lead in his career.
"Am I able to inspire other people, and more importantly am I able to look at the world as a place that I could totally improve? Can I raise my voice about climate change, and other social issues?"
Whether it leads him to restarting Mobile Doctor, exploring new startup ideas, or even climbing to the top of the corporate ladder, impact will remain central to his career ambitions.
Related Content: