Getting hired by Amazon and moving to Europe
---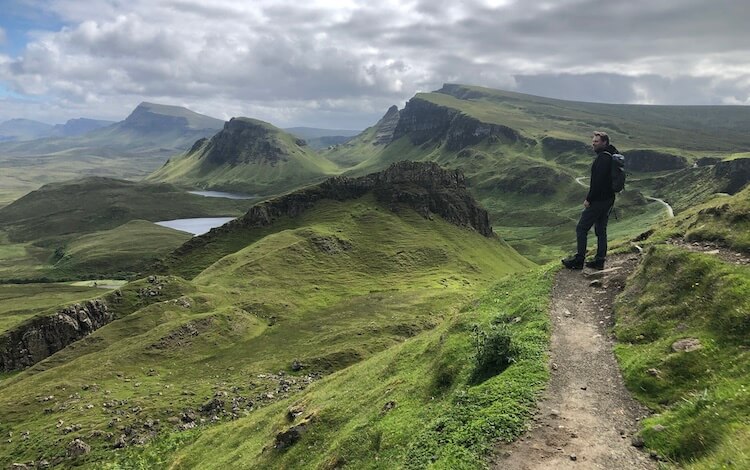 ---
Prior to his MBA, all of Tobiah's professional experience had been in North America. In fact, he'd never even been to Europe.
The chance to build his network in Europe came during his MBA, when he spent a term on exchange at Bocconi University in Milan, Italy. This landed him in a class of 25 international exchange students, building a Europe-based network, and gaining exposure to a different style of learning.
"It opened up a whole new market to me," he remembers.
This paid off massively when he started to apply for jobs in Europe. Amazon recognized his European experience, along with the two solid academic institutions on his resume, and he was accepted into their Pathways Leadership program in Dunfermline.
"I couldn't think of a better leadership development program," Tobiah says about the Pathways program. Tobiah started by managing a fulfilment center (where Amazon stores, picks, packs, and ships customer orders) in charge of a team of 150 'Amazonians'.
He was then moved to a supervisory role, "managing the managers", where he had around 400 people within his responsibility. The latest role change in Tobiah's exciting Amazon career has seen him join Amazon's COVID-19 in-house testing service, which is a pilot programme offering Covid-19 testing for Amazon's front-line employees in the UK as safety is Amazon's number one priority across operations. As a senior program manager, he has spent the past four months setting the project up in the UK.
It's a complete change from what Tobiah had previously been working on—but that's part and parcel of working at Amazon.
"[At Amazon] we're constantly innovating to ensure that we are supporting our employees, customers, and communities as effectively as possible."
---
READ MORE: COVID-19: Why You Need To Be More Resilient At Work
Related Content: