Sustainable investment is on the rise. Between 2016 and 2018, the global value of sustainable investment assets grew by 34%. This trend is being driven not only by changing attitudes, but also by the fact that sustainable funds usually perform very well.
Amr Addas, adjunct professor of finance at Concordia University's John Molson School of Business, says companies that incorporate sustainability into an investment strategy enhance returns and lower risk.
"Sustainability issues are investment issues and anyone who wants to pursue a career in the investment industry must be aware of this," he says.
Amr brings his sustainable investing expertise to the MBA in Investment Management at John Molson, helping students graduate with the strong grasp on the environmental, social, and governance (ESG) principles they need to navigate the financial landscape.
---
The need for sustainability knowledge
Today's financial institutions need ESG savvy professionals to help tackle sustainability challenges.
According to a study by Deloitte, 53% of financial services firms report that sustainability is, or is becoming, central to everything the organization does.
The desire to develop sustainability insights into his financial career is exactly what led Mohammed Haidar to the MBA in Investment Management at John Molson.
Mohammed began his career in corporate finance, working as a financial analyst with data analytics firm Nielsen, in Dubai. However, it soon became clear that his interests lay elsewhere.
Hoping to access new opportunities in corporate banking or investment, he decided to cross continents and upskill, searching for finance-focused MBA programs in North America.
The John Molson School of Business quickly stood out for its strong reputation and sustainability credentials.
"I wanted to add sustainable investing experience to my portfolio, but there are few opportunities to do so in the Gulf at the moment," he explains.
---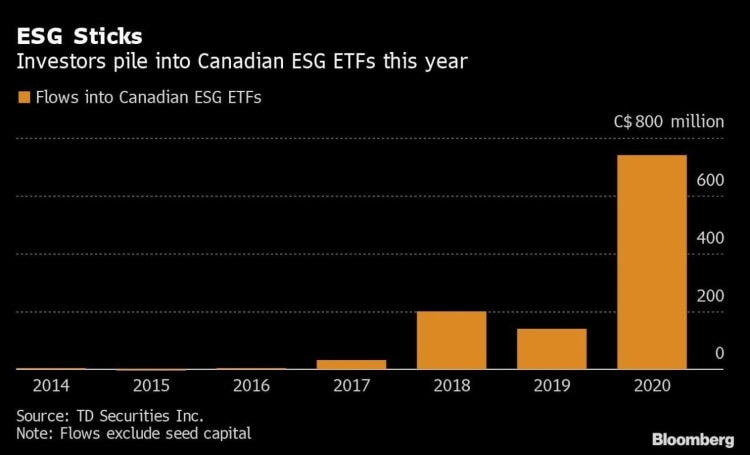 ESG investment has been on the rise over the past few years, Bloomberg data shows
---
Hands-on experience in sustainable investing
To give students like Mohammed the hands-on experience they need to tackle today's ESG investing challenges, John Molson has created a sustainable investing practicum, directed by Amr and delivered in conjunction with leading financial services group Manulife.
"The practicum recruits students to manage a fund with a sustainable investing mandate," Amr explains. "The focus is on stocks aligned with the transition to a low carbon economy."
Students who have taken part so far have been excited about the project, he notes. It is also an attractive opportunity to get exposure to Manulife executives.
The practicum is especially relevant for Karl Gagné (right), a current MBA in Investment Management student who has worked with Manulife since 2017.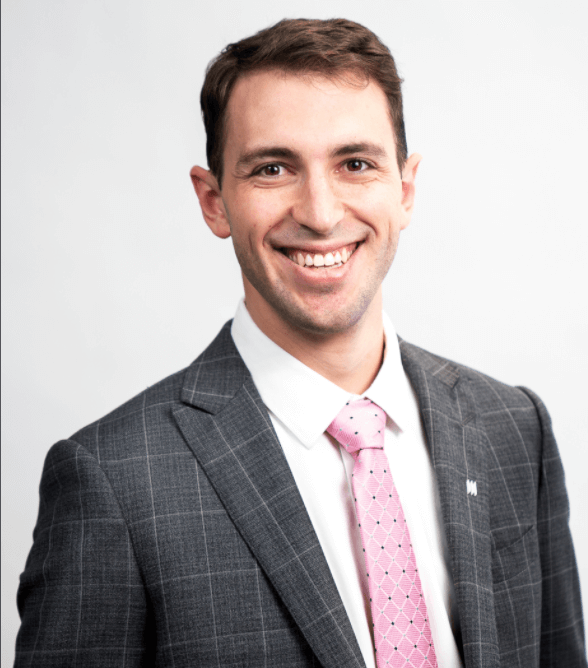 "It's a great opportunity to work toward our goal of being at the forefront of sustainable investing—one of the most important drivers our industry has seen in a long time," he reflects.
Karl started out as a case manager with the insurance side of Manulife. After learning all he could, he wanted to move up the company and take on roles that allowed him to be more creative.
Karl realized that getting the right education would be key. The John Molson program made perfect sense, and after his first year he had already learned enough to take on a new role as financial analyst.
In 2020, Karl moved to Manulife Investment, and is currently working as an associate relationship manager. The sustainability knowledge he developed at John Molson is proving useful for the role.
At Manulife Investment, ESG analysis is integrated into the investment process at each step, he notes.
"Now, when clients ask me questions about ESG metrics, I am able to navigate this."
---
Incorporating sustainability at every step
Karl and Mohammed also studied a whole module in sustainable investing. The program is available to every MBA in Investment Management student, ensuring that they have been exposed to this crucial topic by the time they graduate.
"It's a very hands-on course," Amr explains. "We have conversations and dive deep into what sustainable investing is, what ESG factors are, and how these tie into the whole investing ecosystem."
The goal is for students to emerge with good exposure to sustainable investing, and what's going on in the industry.
"That course really opened our eyes to the practicalities of sustainable investing," says Mohammed (right). "We got our hands dirty studying real cases."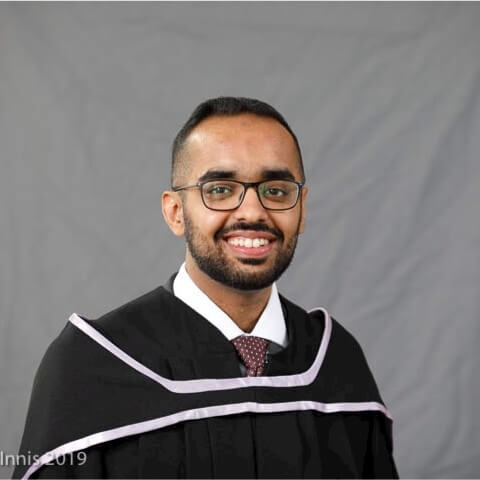 One highlight of the module was analyzing corporate sustainability reports for a given sector. Mohammed's group was assigned nine companies in gold mining, and he says that taking a deep dive into ESG in the sector was eye-opening.
As the coronavirus pandemic continues to accelerate interest in sustainability issues, the demand for professionals with a strong grasp of ESG isn't going anywhere.
"Sustainable investments are no longer just nice to have, or something to make a company look good," Amr concludes.
"Today, all the big firms in the investment world have been clear about the importance of sustainability factors."