Choosing where to study your MBA can be a tough decision. But if you want to balance affordability with access to top US programs and career opportunities, Oklahoma could be the ideal location.

This proved true for Ethan Segall and Laura Aab, who chose the University of Oklahoma's Michael F. Price College of Business (OU) for their MBAs. Since graduating, Ethan has carved out a career with the Boston Consulting Group, while Laura landed an analyst role at JP Morgan Chase & Co.

BusinessBecause caught up with Ethan and Laura, who gave five reasons why they chose an MBA in Oklahoma.
---
1. A safe and vibrant culture
OU's postgraduate campus is located in downtown Oklahoma City, in the heart of the innovation district.
Ethan (right), who studied his undergrad degree at OU as well as his MBA, believes this is the perfect setting for postgraduate study.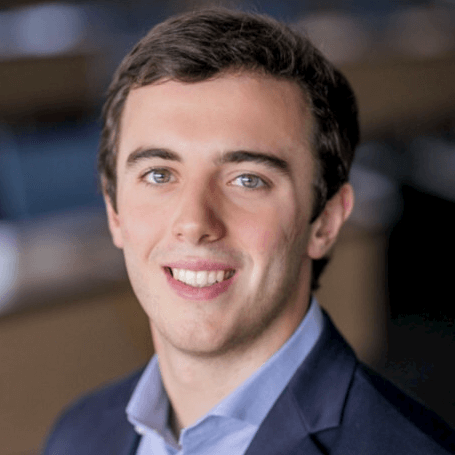 "It gives you a really cool experience in getting the metropolitan feel," he says.
Laura equally enjoyed the vibrant and buzzing nature of city life in Oklahoma, which also had a safe, friendly atmosphere.
"You are living in a big city alongside working professionals, and there are lots of restaurants and things to do like basketball games," she says. "But I was still able to live on my own and feel totally safe getting to know the city on my own."
---
2. Affordable living
Oklahoma state has the second lowest cost of living in the whole USA—a major benefit for MBA candidates. OU has bought into this selling point by making their MBA programs very affordable.
According to our Business Because Cost of MBA report, 2020, studying at a top US MBA will set you back up to $150,654 in tuition fees.
MBA programs in Oklahoma are much more affordable; OU's Full Time MBA costs $54,000 for non-Oklahoma residents.
"The MBA itself is really affordable and a great value for the price," Ethan reflects. "The cost of living is also really low, so if you are looking for a place that is cost efficient, then Oklahoma is perfect."
Value for the price was also at the top of Laura's list when considering the OU MBA program.
"Once I started looking into the program and interviewed for it, it started occurring to me how good of a value proposition it was," she explains.
---
3. A launchpad for global study
The chance to travel beyond the US is an important component of OU's MBA program.
At OU, every MBA student is invited to the Global Business Experience, which whisks them away on a two-week trip to Asia. On the trip, they can expand their network and understanding of global business by visiting local companies. Students are also exposed to cultural experiences including cooking and language classes.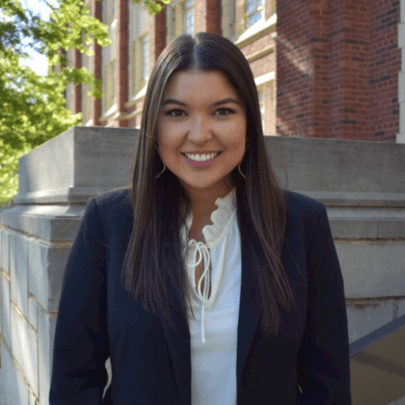 The trip proved a highlight for Laura (right), who visited Kuala Lumpur and Malaysia.
"I think what makes OU unique is that this trip is already built into the program—it wasn't something that you had to pay extra to do," she says.
OU also offers funding for students to travel during the summer, helping them take on summer programs and internships in other cities.
---
4. Exciting MBA jobs
Along with traditional industries for MBAs such as finance and consulting, Oklahoma is home to several thriving sectors including aviation, energy, and biotech.
At OU, the Center for Graduate Student Success helps students connect with local opportunities through career fairs, company visits, and one-to-one coaching. The service also offers professional development classes teaching skills like résumé writing and interviewing.
"They try to make sure that you are in a career that you really want to be in, and they leverage their networks to get you careers that you are really happy with," says Laura.
Graduates from the OU MBA find work with companies like Boeing, Accenture, Devon Energy, Exxon Mobil, and AT&T.
---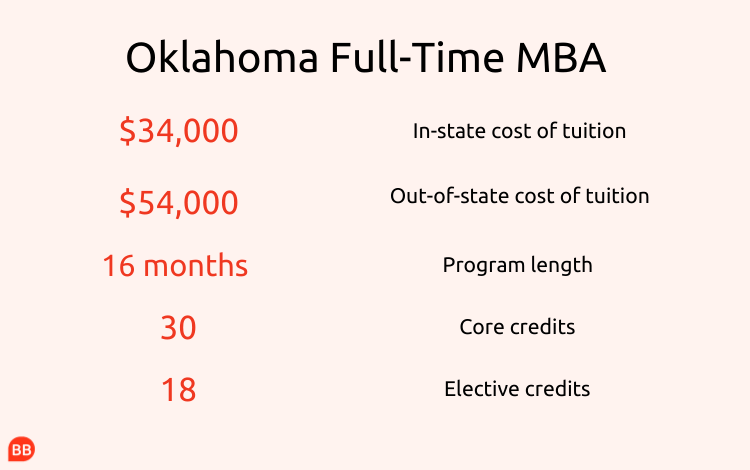 ---
5. High quality MBA programs
OU's MBA is ranked in the top 100 by US News, and boasts impressive statistics including graduate starting salaries of $77,000 and an employment rate of 92.3% within three months of graduation.
"It was a really well-rounded experience," says Ethan. "The coursework was a good mix of technical and non-technical skills, which gave me the toolkit I needed to excel."
The OU program exposes students to a wide array of different industries, Laura adds, with regular in-class talks from alumni making for great networking opportunities.
"What really set my experience apart is that the staff and faculty were really invested in me and my success," she says.
Related Content: