For future business leaders, the COVID-19 pandemic has been a lesson in preparing for uncontrollable situations.

Recovery is likely to see many workplaces experiencing change, as well as rapid digitalization. Preparing for this future of work will demand leaders to embrace several important skills and competencies, as well as a renewed emphasis on resilience leadership.

We spoke with Loredana Padurean, associate dean and faculty director for Action Learning at Asia School of Business, to identify the various skills that you can gain from an MBA that will help you build resilience as a business leader, and prepare for a new way of working.
---
You'll master 'smart' and 'sharp' skills
Skills are often separated into 'soft' and 'hard' categories. These definitions gained traction within a manufacturing-based economy, where 'hard' skills related to working with machinery, and 'soft' skills detailed those needed for working with people.
Many believe this terminology is no longer useful in today's business world, where humans and machinery work hand in hand. Industry 4.0 requires business leaders who can use their sharp intellect to organize a team, while also having the technological know-how to design ways of accelerating business processes.
Asia School of Business (ASB) has reframed the terminology of these skills: technical skills are defined as 'sharp' since, in today's environment, digital and tech skills need to be continually updated and sharpened, while calling the skills which demand intelligence and diplomacy as 'smart' skills as these help employees navigate the workplace environment.
For ASB, the future of work demands the interconnectedness of these 'sharp' and 'smart' skills for truly resilient leadership.
---

---
You'll learn to embrace adaptability and flexibility
After a year characterized by uncertainty, the 'smart' skill of adaptability will be crucial for managing a team in a post COVID-19 world.
"You constantly have to adapt to new environments in business, particularly at times of crisis," reflects Loredana.
Being able to navigate uncertainty and adapt to ambiguous situations will provide you with a competitive edge in an ever-changing business landscape.
During COVID-19, ASB MBA students had to quickly adapt to working alongside other MBAs in various time zones during immersive group projects, learning the value of adaptability and problem-solving in novel situations.
With 54% of employees wanting to continue to work from home after the pandemic, understanding how to navigate the challenges of a digitalized world has become ever more crucial for the future of work. ASB helps MBAs become business leaders well versed in meeting the demands of a digitally connected world.
---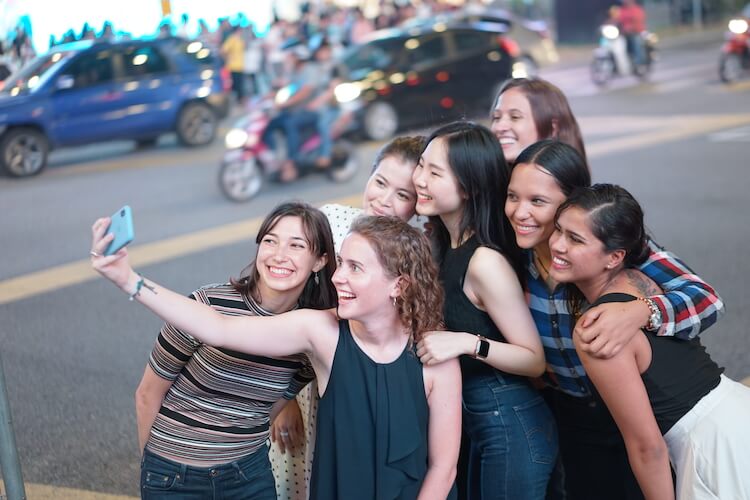 Asia School of Business MBA is a great place to practice your 'smart' and 'sharp' skills © ASB via Facebook
---
You'll learn that entrepreneurial thinking isn't just for startups
When the going gets tough, it's important to bring new ideas to the table, especially when you've exhausted previous ideas. Creativity ranks among the most desired attributes in the job market, according to a LinkedIn study.
Loredana believes intrapreneurship and entrepreneurship are at the heart of leadership, particularly throughout COVID-19. "These skills teach you how to problem-solve, how to react to an environment of constant change, and how to rely on limited resources," she notes.
Cognitive readiness—featured amongst ASB's top 'smart' skills—is an essential component of intrapreneurial and entrepreneurial thinking. This skill relates to being mentally prepared for issues you encounter in complex situations, as well as an ability to predict how future issues might impact your business.
You can put your cognitive readiness to the ultimate test in real-world business situations during entrepreneurial Action Learning (AL) projects on the ASB MBA. This is where you'll try your hand at creating a new product, developing the prototypes, and then formulating a strategy for your product. Through these hands-on projects, you'll gain experience of what it's like to continually adapt your business idea to consumer needs since you'll receive feedback from potential buyers.
---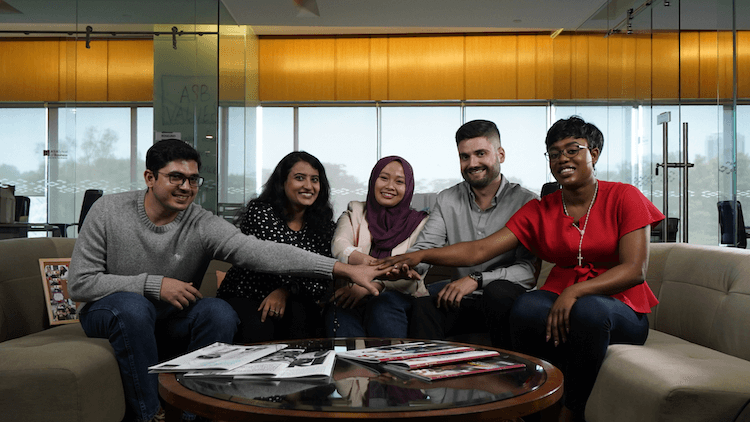 The ASB MBA believes resilient leadership is about combining technical and intellectual skills © ASB via Facebook
---
You'll be prepared for the technological revolution
As businesses become more digitalized, future business leaders require the confidence, knowledge, and aptitude to apply technology to business processes.
This requires more than just swotting up on 'sharp' technical skills across topics like AI, blockchain, and big data. Without intelligent insight from humans, digital transformation cannot go far, explains Loredana.
Therefore, in addition to learning technical skills, you'll need 'smart' skills like adaptability and cognitive readiness to meet the changing demands of the digital shift.
Future MBAs who want to be part of the digital transition should look to regions like Asia, where the technology sector has fueled a quick economic recovery across Asia. The ASB MBA offers opportunities to explore the intersection between technology and business. ASB MBA grad Saloni Saraogi experienced the growing influence of fintech on modern financial institutions during her AL project at Bangkok Bank. This drove her to explore how technology can be a tool for financial inclusion—the theme of her research with the United Nations Capital Development Fund.
Throughout the ASB MBA, you'll spend almost a third of your time involved in integrated action learning projects with companies, providing plenty of chances to practice 'smart' and 'sharp' skills in a real-world environment.
No one can predict the future impact of the pandemic on business industries. An MBA, however, can help prepare you for inevitable uncertainty, while arming you with the competencies to bring fresh, innovative ideas. This is what true resilience looks like.
Related Content: