Most top global companies have investments in Artificial Intelligence and the market for AI is expected to grow to $267 billion by 2027. Understanding AI and its applications is increasingly important.

The University of Hong Kong (HKU) Business School MBA program offers a specialist AI module, which introduces students to the technology and its uses within various industries.

With an understanding of cutting-edge tech topics like AI, HKU MBA students go on to land jobs in a variety of high-tech industries, many benefiting from Hong Kong's vibrant tech startup scene.

HKU MBA alums, Aakriti Jain (class of 2020) and Geeseok Oh (class of 2019), used what they learned about AI from the MBA to secure exciting jobs in fintech.

Aakriti is now sales and marketing director at BCW Group, a consulting firm dealing with cutting edge fintech innovations including digital payments and blockchain technology, while Geeseok secured a role as managing director of Qraft AI ETFs, a fintech firm which uses AI to maximise efficiency in investments.
---
The HKU MBA artificial intelligence module
Students who choose to pursue the HKU MBA's AI for Business Leaders module, learn how AI can be used to develop business solutions within organizations and in various industries including fintech.
The course is taught over 10 lectures, beginning with an introduction to AI and its impact on the world, before covering various technical aspects such as machine learning, robotics, and deep learning. Students also cover wider questions such as ethical challenges, and ways to future-proof themselves against having their jobs replaced by AI in the future.
"The course centred on what it means to understand business technology from a business perspective," says Aakriti.
---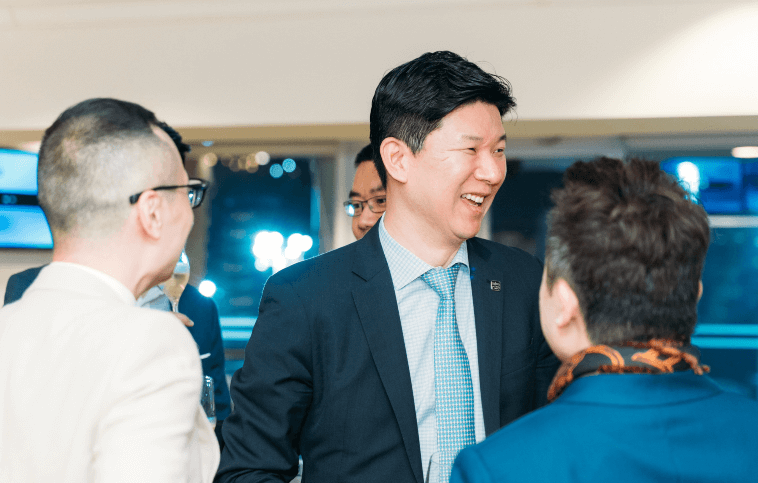 ---
That focus on using AI in a practical business sense was helpful, she thinks. "I didn't come from a technological background, but the knowledge I gained empowered me and helped prepare me for my current role."
For Geeseok (pictured), the program was important in demystifying the technology; showing what it was capable of, as well as its limitations.
"Some people think AI can do anything but that isn't true," he explains. "What it can do is identify patterns in non-random data which can be applied to things like facial recognition."
Between 2015 and 2019 the number of businesses adopting and implementing AI grew by 270%. The HKU MBA helped Geeseok understand how AI is likely to shape the future of business. "AI can radically change our lifestyle and this technology benefits society as a whole," he says.
---
Studying in a global technology & finance hub
Along with understanding the latest financial technologies, students at HKU benefit from studying in Hong Kong, one of the world's premier financial centers.
Hong Kong ranked third in the world in 2020 for money raised through stock market listings, trailing behind only the Shanghai Stock Exchange and NASDAQ.
Banks like BNP Paribas and RBS have offices in Hone Kong, which is also home to fintech startups like Alibaba backed WeLab, and cross-border payments company Airwallex.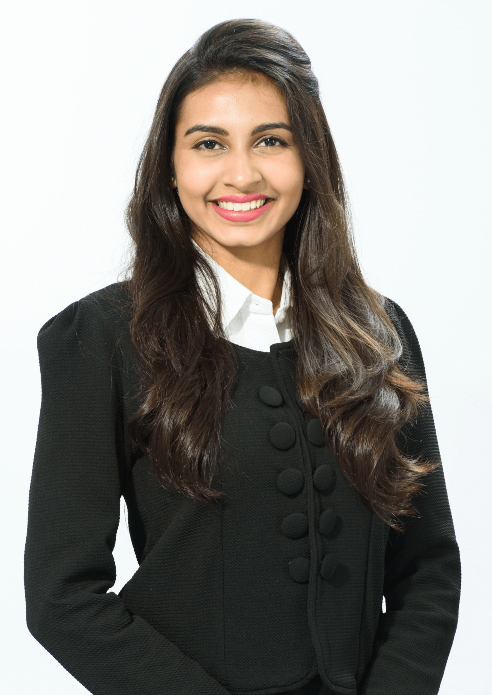 As well as studying AI, HKU MBA students can choose from specialized elective modules covering subjects like the Emergence of Fintech, and Marketing for Tech-intensive Industries.
The program's final module is a capstone project, where students work on a real life project in an area of their choice, before presenting their work to a panel of experts.
"They invited senior bespoke guests from world-wide companies to be the judges," Aakriti (pictured) says. "We worked on a live project on a premier banking institution in Hong Kong."
Students gain vital digital skills from the MBA program, which Aakriti says is valuable when looking to secure roles in fintech and other tech related industries after graduation.
"Data and digital competency is a growing need and coupling that with creativity and the ability to understand and articulate that clearly is a valuable skill in any industry."
---
Landing MBA jobs in fintech
HKU provides MBA students with opportunities to network and make connections which can lead to a job after graduation.
Students are invited to regular networking events and guest lectures to connect with local industry leaders. One of these connections provided Aakriti with a route into an internship with Blueflower, a luxury travel company who she spent three months with.
---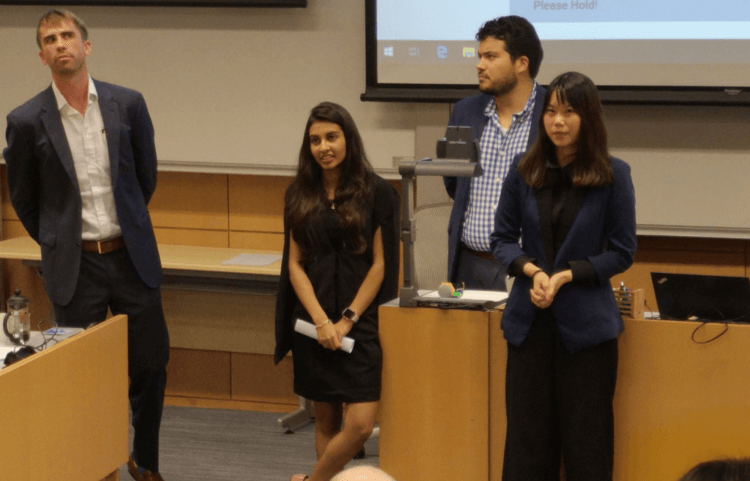 ---
"A guest speaker connected me with a person at Blueflower, which is how I got in," she explains.
After interning with Blueflower, Aakriti was able to secure another internship through the MBA career development team, this time with BCW Group, who later offered her a permanent position.
"The internship at BCW Group was truly an amazing experience, and rewarding learning process in a short period of time," she says.
Thanks to the HKU MBA, and his understanding of AI, Geeseok was able to hit the ground running when he took on his role at fintech company Qraft. "The course was very practical which helped me to demonstrate some of the skills I learned immediately in my job," he says.
"The MBA inspired me to build my knowledge and expertise, while accelerating my career to another level."
Related Content: