Since The University of Oklahoma's Michael F. Price College of Business (OU) added a specialist healthcare administration certificate to its MBA program in 2017, the city has attracted a wealth of healthcare professionals looking to develop their business skills.

Two of them, Dr Michael Siatkowski, an ophthalmology expert and CEO of the Dean McGee Eye Institute, and Peyton Brooks, a clinical pharmacist and informatics specialist who works with hospital IT systems, have seen their careers accelerated by the program.

Here are four reasons they gave for why you should choose Oklahoma to launch your career in healthcare.
---
1. A dual business & healthcare program
The OU MBA healthcare certificate covers specialist topics you wouldn't find in a standard MBA program. Students study things like technology in healthcare, healthcare operations, and financing healthcare.
Michael (pictured right) was attracted to the OU MBA curriculum as he wanted to move into an executive level role after three decades as a leading pediatric ophthalmologist. "The healthcare track was exactly what I wanted to focus on," he says.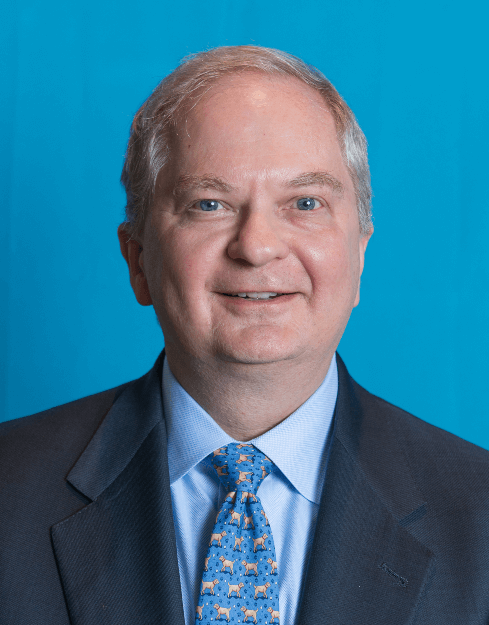 The MBA program also covers core business modules. Students learn business strategy, data analytics, and operations management, and can choose electives covering finance and entrepreneurship.
Michael felt the well-rounded business curriculum would give him a strong overview of how a business should be run, preparing him for the wide variety of skills needed at the executive level.
"When it comes to business management, economics, efficiency, and finance, those things are not very well taught in the medical profession," he says.
"The thought process is so different in the way we practice medicine, and you really need to have both if you are going to run a medical organization as a business."
---
2. A vibrant, diverse city life
Oklahoma City, where the OU postgraduate campus is located, is also an attractive place to live and work.
Oklahoma City is the eighth largest city in the US, offering a wide variety of activities. Oklahoma City is home to a top professional basketball team, as well as many museums and a buzzing entertainment district.
The city is also relatively inexpensive. Rent in Oklahoma is over 200% lower than New York on average, and a meal in a restaurant can be up to 91% cheaper.
"I live five minutes from downtown and I am not priced out as a young healthcare professional," says Peyton. As someone who grew up outdoors, he enjoys the fact that it's only a short drive to escape the hustle and bustle of the city.
"Everything that you can think of that you would want from a major city you can find here," he explains. "It's also really nice to be able to walk through the city but then also drive for half an hour and no one would find me."
The city's central location also makes travel throughout the US easy. Oklahoma residents can drive to Dallas, Houston, and Colorado with ease, while travel further west towards New Mexico and south towards Texas is also within reach.
"We get a little bit of everything here, which is pretty nice," he says.
---
3. A flexible MBA program
The OU MBA program is offered in both a full-time and flexible model. Enrolling in the professional MBA means you can take anywhere between two and five years to complete the course on a part-time basis, and you can carry on working during the program.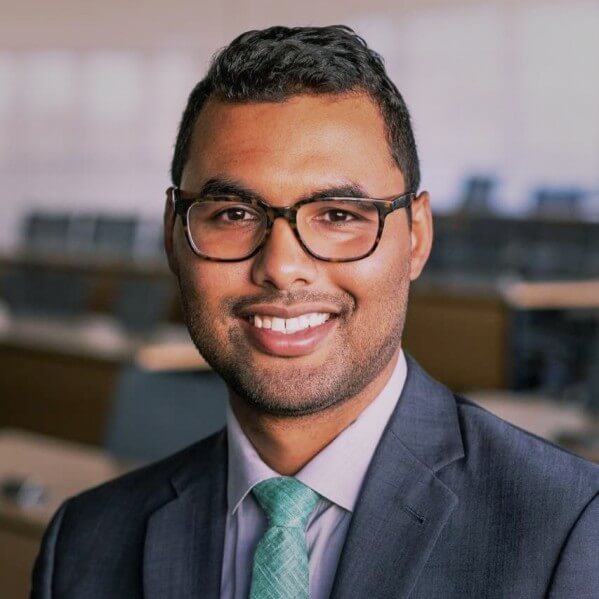 Peyton (pictured right) enrolled in the program in 2019 and has been completing his studies alongside working full-time for OU Health. He explains that the flexibility has been a huge help.
"I had one instance where I was on call and had an exam coming up and the professor was really accommodating in letting me take the exam the next day," he says.
The flexibility also gives you ample time to incorporate the skills you pick up as you work. This helps develop your knowledge alongside practical experience.
"The MBA has definitely aided me in my ability to develop projects and manage them well," Peyton explains. "I am already seeing the impact of the program."
---
4. A strong professional network
Michael took the program over three years between 2017 and 2020. Not only did the flexibility allow him to combine work and study, but the extended period spent on campus meant he expanded his network and met a number of people who have since impacted his career.
One professor on the program was instrumental in connecting Michael with a consultant who is now helping with one of his first projects in his role as CEO of the Dean McGee eye institute, which he took on early in 2021.
"The networking opportunities are great," he says. "I have a whole other group of people that I can send an email to or pick up the phone and call, and they respond with good ideas and advice."
Both Peyton and Michael have been able to develop professionally through the Oklahoma MBA. Where they had both focused their careers previously on inpatient care—something which is still a large part of their jobs—both have now been able to add business expertise to enhance their careers.
With a post-pandemic focus on healthcare, there will likely be a wealth of job opportunities in the coming years. For your career in healthcare, an MBA coupled with healthcare expertise could be the platform you need to tap into that potential.
Related Content: