Applications to business schools in Asia are on the rise, according to the Graduate Management Admission Council's (GMAC) Application Trends Survey.

And if you're one of the candidates who's committed to going to business school in the East, then you'll want to know the best way to approach your MBA application and choose the right school.

From your career goals to networking ahead of time, here are the MBA admission tips you need to consider when choosing the right business school in Asia.
---
1. Choose a location that aligns with your career goals
Marie-Reine Seshie, an alumna from Asia School of Business (ASB), worked in Ghana's finance and banking sector for more than five years before deciding to study an MBA.
She joined an MBA in Malaysia because she believed she could learn a lot about business from studying at the heart of the accelerating South East Asia (SEA) region.
"I could really learn from SEA, especially what it's doing to grow so fast, and come back home to implement these learnings in my future career," says Marie-Reine.
SEA is renowned for its technological expertise, with Malaysia's digital economy set to contribute 20% to gross domestic product (GDP) by the end of 2021. The opportunity to gain exposure to a rapidly developing economy excited Marie-Reine, cementing her decision to join the ASB MBA.
---
2. Be proactive in reaching out to business schools in Asia
When considering studying for an MBA in a different country, it can be difficult to get a feel for the environment when you can't visit the campus. That's why you'll need to thoroughly research the school, as well as be proactive in reaching out to admissions staff and alumni.
After initially hearing about Asia School of Business from a friend in Ghana, Marie-Reine began looking into ASB's partnership with MIT Sloan School of Management. Visiting MIT Sloan faculty teach many courses at ASB, and there's even the opportunity to study at MIT for one month during the program.
"When I read about the ASB and MIT collaboration, it was a no-brainer for me," she reports.
Deciding to look beyond online information, however, she reached out to the admissions team, and even had the chance to virtually interact with ASB students.
"That gave me more ideas of what kinds of people I'd be meeting and interacting with and the kind of culture to expect," she says.
---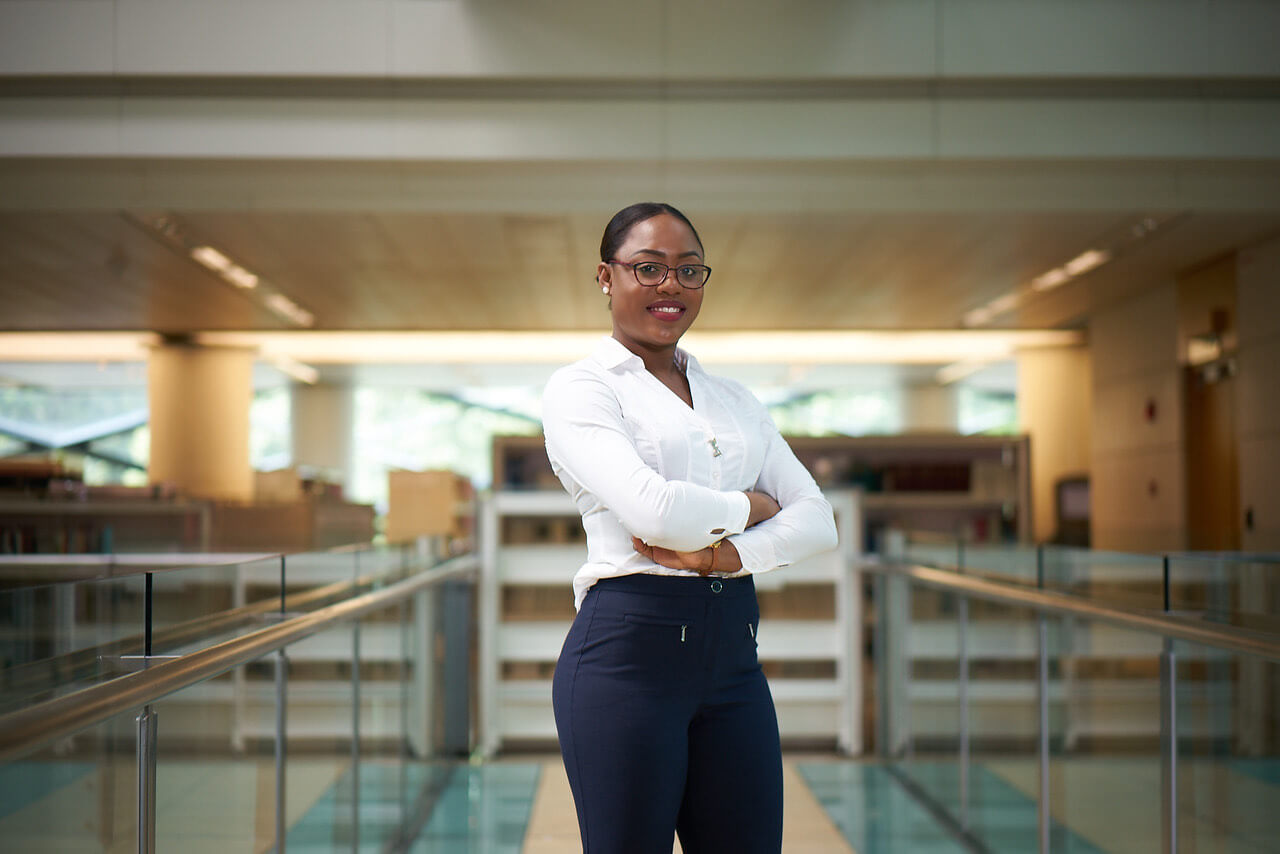 MBA alumna Marie-Reine was attracted to ASB's Action Learning program ©Marie-Reine Seshie
---
3. Choose an MBA that'll teach you to think globally
If you're unsure about where you'd like to build your career after going to business school, then you should consider choosing a program with strong global links.
One of the main reasons that Marie-Reine chose the ASB MBA was for its Action Learning path—an immersive component of the program where students work with ASB's host companies on multiple projects.
"I'd struggled to find an MBA program that fit my personality because I knew I wouldn't thrive sitting in class nine to five," admits Marie-Reine. Action Learning provided her with the perfect opportunity to explore new fields and geographies and gain relevant skills to transition from banking and finance to a new career path.
She worked in operations at AirAsia in Malaysia, advised the marketing department at Johnson and Johnson in Bangkok, Thailand, and supported a social enterprise in Chiang Mai, Thailand. This diverse exposure provided her with a unique edge, she says, equipping her with 'smart' skills like the ability to understand multiple perspectives and 'sharp' skills such as the capability to advise on strategic direction and interpret data.
Marie-Reine has since leveraged her experiences to launch a career in tech. After graduating from ASB, she joined Supplied!, a Californian-based startup that provides a wholesale platform for small businesses and brands. She's the head of marketing in the Ghana department but has also worked in Canada. On track for a truly global career, she works with colleagues across the world in places like the US, Romania, the Philippines, and China to drive value for Supplied! and its customers.
"The diversity and versatility of action learning is what I needed to succeed in the world of business, especially in a startup," she says.
---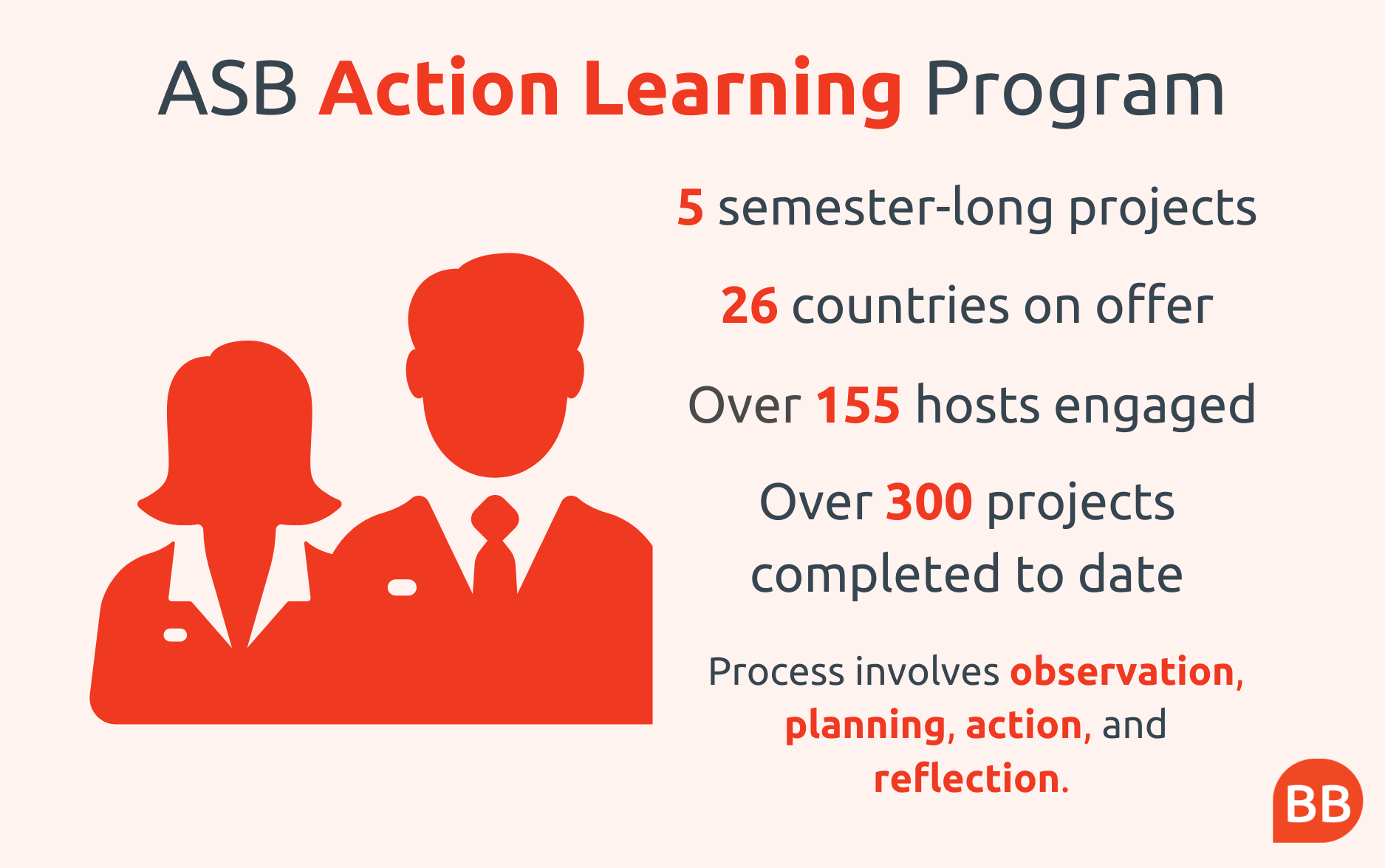 ---
4. Be prepared to go out of your comfort zone
Choosing to study an MBA will naturally push you out of your comfort zone. Intense academic rigor, constant networking opportunities, and career planning don't come easy. Then there's the challenge if you're an international student of adapting to a new country and culture.
For ASB graduate Marie-Reine, the process of moving from Ghana to Malaysia came quite naturally. "The entire school, including current students, were so supportive and made it super easy," she notes.
You'll also need to research visa requirements and plan ahead to avoid any delays, Marie-Reine advises. She reached out to the admissions team when applying for a visa, which she believes was a straightforward process. "The admissions team was there every step of the way to provide guidance and support," she says.
With the experience of moving to a new country for an MBA under her belt, Marie-Reine felt equipped to transition to a new career at a multinational startup upon graduating. She credits the global nature of the ASB MBA with providing her with the confidence to make her career jump and succeed in her new marketing role in tech.
Related Content: