What's your reason for studying an MBA? Along with securing a pay rise and becoming a CEO, being able to travel internationally during your career is one of the most popular reasons students give for considering applying to business school.

Gaining international experience while you study can help you launch a global career. You'll be introduced to diverse cultures, meet new people, and gain access to fresh opportunities. It can also provide the inspiration you need to pursue an international career in the future.

We spoke with emlyon business school International MBA students to find out some of the key ways going global can enhance the MBA experience.
---
1. Learn in a challenging environment
Whether you study at home or abroad, business school is always a challenge. But learning in a new country does pose unique characteristics that can help you develop both inside and outside the classroom.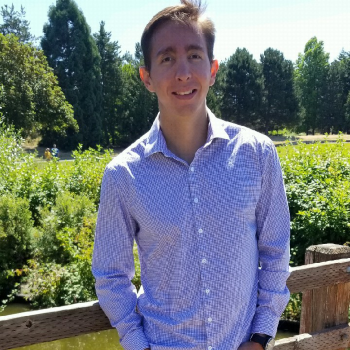 For Colombian-born Kevin Calvi (pictured), moving to France to study his MBA at emlyon business school meant having to adapt to a new language.
It wasn't the first time: Kevin spent much of his early career in the US working in technology. Throughout his year-long degree at emlyon, he was able to add an understanding of French to his already impressive language repertoire comprising both English and Spanish.
"I wanted a general change, for me the main motivation was the challenge and learning something new. French was that challenge so that's why I first decided to move to France," he says.
---
2. Broaden your cultural understanding
Learning a new language is just one part of the wider study abroad experience. For many students going global means immersing yourself in an entirely new culture.
At business schools across the globe, international students are plunged into a sea of new experiences—whether that's through exploring the history of their new city or even just while buying new types of food at the supermarket.
"I was very excited," Kevin explains. "I've had those changes of location in the past and I think there's always something new to learn."
Kevin's IMBA courses were mainly taught on emlyon's Ecully campus based in France's historic city of Lyon. The city is renowned as the home of various cultural landmarks and is also regarded as a hub of gastronomy.
It offers a unique experience when compared with larger cities like Paris, a city that's often more popular with international students, but is more crowded and expensive.
"I had a friend in Lyon and he recommended the city, he said it was really nice and better in his opinion than Paris for the quality of life," Kevin says. He adds that the location played a huge part in the decision to study abroad.
---
3. Make international connections
Broadening your cultural understanding doesn't have to stop when you enter the classroom. In fact, many business schools offer opportunities to interact with people from a range of diverse cultures while you study.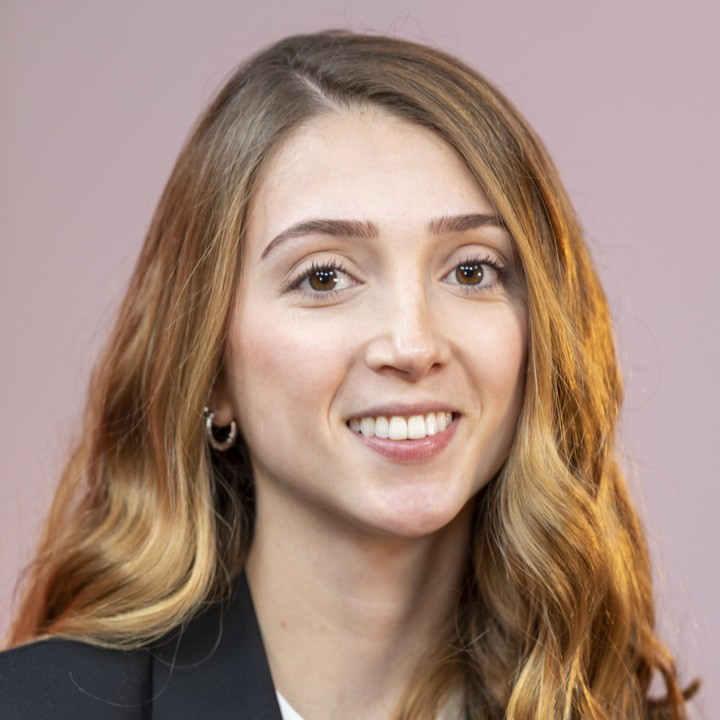 At emlyon, the IMBA cohort is made up of more than 25 different nationalities. The curriculum is also designed to encourage students to interact with each other during team projects and group coursework.
"It's very enriching because we are all very different, coming from everywhere in the world," says Ana Maria Perez Villegas (pictured), another student in the IMBA who also hails from Colombia. Alongside interacting with her fellow students in class, Ana has lived with classmates from Spain and India during the program.
"Having experiences with different cultures and seeing life how they see it is enriching because it opens your mind. It's interesting to see how you manage to adapt," she adds.
Your connections can also extend beyond your cohort. During your degree you'll interact with professors as well as industry leaders, recruiters, and other prominent guest speakers during networking events. Many of whom come from a wide variety of other countries.
---
4. Learn new approaches and ways of thinking
With business schools available in countries around the world, it's no surprise that studying in different global institutions can mean learning in a new environment.
For Kevin, a former graduate of universities in both Colombia and the US, teaching in France provided a new perspective: "in the US there wasn't much of a focus on sustainability, while here it's the main emphasis," he says.
"Almost all of the courses have some key sustainability component, it's been very eye opening because in the US you're not always engaging in those conversations."
Ana has had a similar experience. Conversations with classmates revealed to her the significantly different approach emlyon had towards sustainability compared with both her and her classmates' previous experiences abroad.
"Talking with them I realized that emlyon gave us a lot of corporate social responsibility (CSR) content, and they really emphasize sustainability and these new trends that the world is taking on," she says.
---
5. Launch a global career
Arguably the key benefit you'll gain from an internationally focused MBA is the platform it provides to launch a global career. You'll be provided with the awareness and understanding to interact with different cultures. You'll also be prepared for making big life changes, says Ana.
"You have to take care of a lot of things like housing insurance, administrative procedures in the country, and securing a visa," she explains. "I already knew how the whole process worked so I knew what to expect.
"I wanted to have an international experience because I wanted to be able to work in an international company. Nowadays we are all wanting to travel so that's why I came to France," she adds.
So far, Ana's plan is working. As part of the final period of her degree, she's secured an internship with Amazon in the UK, where she'll be living for three months. She hopes it will provide a platform for a full-time role and the chance to travel among Amazon's various global offices.
It's a similar story for Kevin, who will be leaving France to take on a role with a technology company in the Netherlands after graduation.
"The program definitely enabled me," he says, "not only with my skills but also by giving me the possibility to study in Europe and then stay here."
Related Content: