Business schools exist to train future generations of business leaders. That means schools must constantly evolve to keep up with changes in the business world.

Today, business schools are responding to a wide range of challenges and changes in an increasingly uncertain business landscape. Here are five key reasons why that means your business school experience will be different in 2023.
---
1. Industry disruption is shaping employer's needs
Cross-industry disruption has been ongoing for some time. Advances in technology continue to impact the business landscape, while the climate crisis is driving a cross-industry push for innovative sustainable solutions.
Disruption also largely stems from the Covid pandemic: we've seen a shift away from the previously dominant trend towards globalization, while the existence of hybrid work seems here to stay.
"On the one hand, technology induced changes that we were seeing even before the pandemic, but the pandemic has also disrupted and led us to rethink fundamental things," says David Suarez (pictured), vice dean of IE Business School.
Among this uncertainty, businesses are looking not only to survive, but thrive. This means disruption is shaping the needs of employers and having an impact on recruitment plans. For business schools looking to train future industry leaders, that means adjusting the curriculum to fit with the new needs of employers.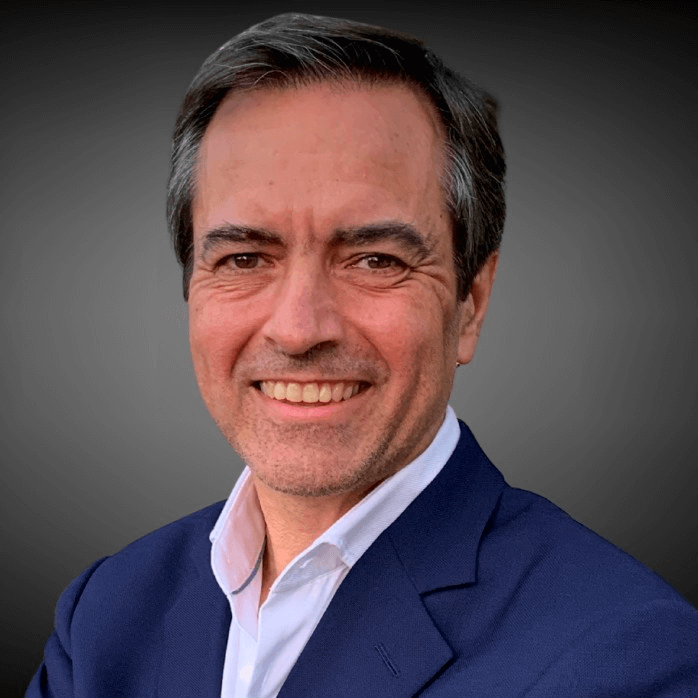 "We're really trying to rethink and see how we can move the needle and really address the challenges that we see from businesses' perspective," David explains.
---
2. Schools are increasingly focusing on skills
Key to matching employer's needs is a renewed focus on skills at business school. Corporate recruiters require new hires to possess key skills that can combat today's unique set of challenges.
Whether it's the ability to take data-driven decisions, handle crisis negotiations, or plan an ESG (environmental, social, governance) strategy, schools must help students develop key skills in order to prepare them to land and succeed in their future careers.
In partnership with LinkedIn, IE recently completed an in-depth analysis of the skills recruiters are currently prioritizing. The school is now using this in its plans to update the curriculum.
"We've addressed some areas of depth where, from a [learning] content perspective, we need to teach and train our graduates," David explains.
"It makes them much more desirable in the market, they're going to have a set of skills that are tailored to what a particular industry or function needs."
---
3. Wellbeing is a priority at business school
The pandemic started a new conversation about the importance of health and wellbeing.
Amid heightened consciousness about the importance of wellbeing, companies are increasingly prioritizing employee's mental health. Today's business leaders must be capable of inspiring employees, fostering a positive working environment, and leading with empathy.
"There's awareness about the need to really address people's wellbeing as an integral element of managing teams in any company," says David.
For several years, IE has run a Centre for Health, Well-Being, and Happiness offering guidance and support to students. But now, the school is bringing many of these principles into the business school curriculum.
This involves teaching empathetic leadership in strategy courses, holding motivation and health workshops, and encouraging team building via group projects.
"We cannot talk about team building and team management without talking about empathy, or without talking about what it means for your team members to be healthy, happy, and motivated," says David.
---
4. Schools are emphasizing business with impact
The need for business to have a positive impact unites many of the issues facing the business world today. Whether it's the climate crisis or the war in Ukraine, increasingly there is a focus on how business can be used as a force for good.
Now, a shift towards a more ethically aware business is underway, with greater consciousness over the way business impacts the planet, society, and individuals. This shift is driven by business school students as well as those already working in industry.
"Our students were saying they find a lot of motivation in doing things this way and pursuing these elements of business with a purpose in everything they do," says David.
"There's a lot more emphasis on careers with something that goes above and beyond pure financial gain."
Responding to this movement, business schools are introducing more and more ESG-related teaching into the curriculum. At IE, for example, the MBA program offers a number of core and optional modules covering sustainable business.
Moving beyond specific modules, David explains, these topics are also being integrated across the entire curriculum.
"We try to embed these components not just in one place, but throughout multiple parts of the program."
---
These are just some of the changes influencing the business environment in 2023. As schools work to prepare students to meet the challenges they will face after graduation, the business school experience is likely to evolve even further.
Related Content: