After falling in love with Hong Kong during an internship, David Carreño Cerrillo made it his mission to return to the city. An MBA allowed him to do this while gaining a coveted skillset at a top business school, HKUST.

As one of the world's top financial hubs and a key player in international business, Hong Kong was the ideal place for David to upskill and develop his global career as a financial analyst.

Find out how David achieved his dream of launching an international career in Hong Kong through his MBA.
---
Discovering Hong Kong
David (pictured) stumbled upon his love for Hong Kong in 2014. After earning his bachelor's at ESADE business school, he interned with a trade agency of the regional Catalonia government, which sent him to Hong Kong.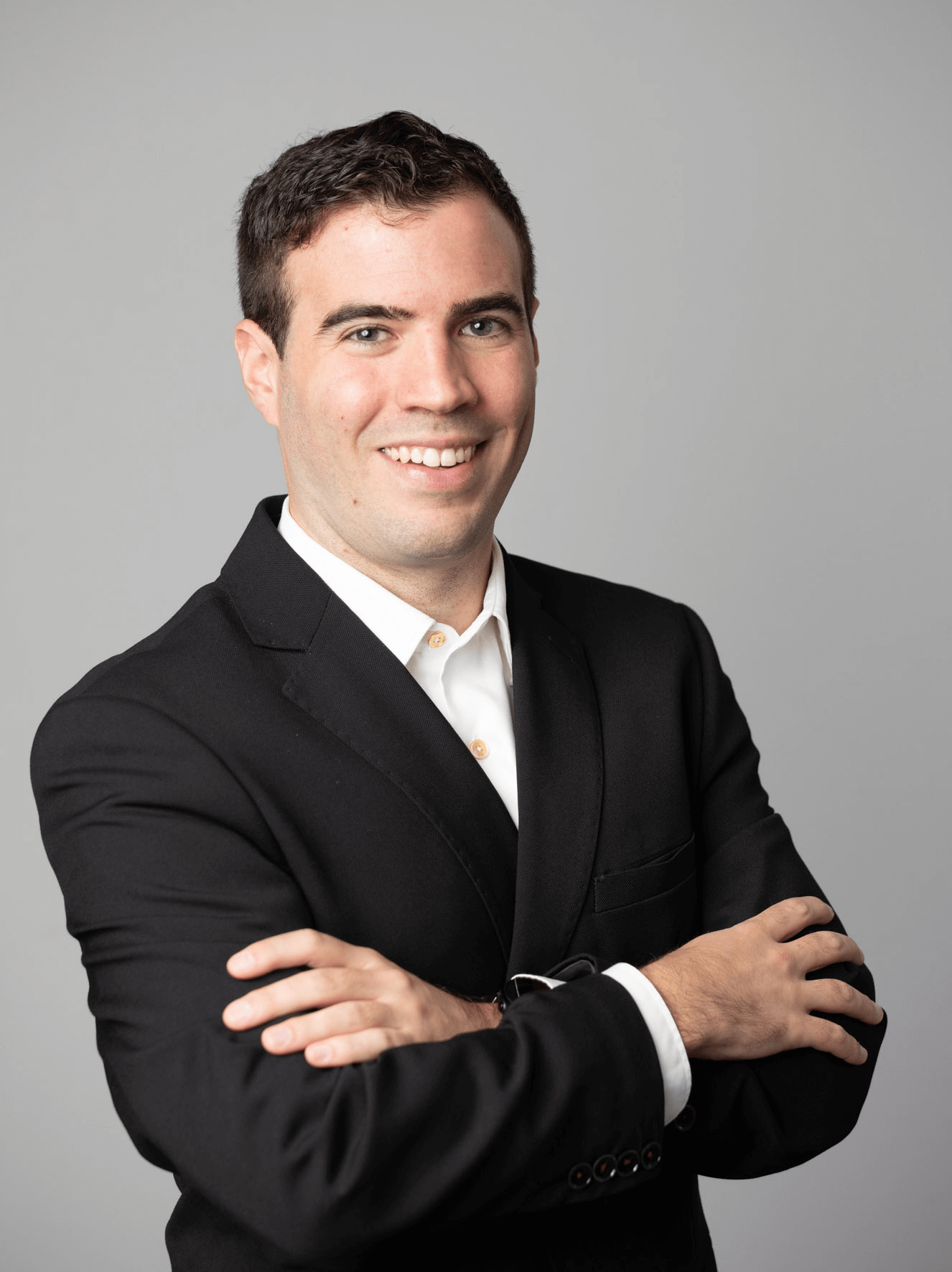 David's first choice for his international placement had been Canada, while Hong Kong was 5th or 6th. Despite this, when placed there, he discovered he loved the city.
"It is a super exciting city. It's a city of contrasts. You have the central district with all the big buildings, the skyline, and finance and business focus. Then you can take public transport, and in an hour, you're on a beach that looks like Thailand.
"That contrast is one of the things that made me fall in love with Hong Kong," David says.
After his internship, he moved back to Spain with a job offer from the Spanish insurance company MAPFRE and worked there for five years in financial roles before he felt his career progression faltered.
"I was getting stuck, career-wise. So I started to reflect on what was next for my career. How can I develop it more? What do I want to do in the future? And, if I wanted to push my finance career, an MBA was a great option."
---
Joining the HKUST MBA
For David, an MBA was an ideal opportunity to move back to Hong Kong and cultivate his burgeoning financial career.
David knew Hong Kong had a booming financial sector where he could establish a global career, but he was also drawn to the HKUST MBA program, its accreditations, and the array of finance courses.
In 2022, the HKUST MBA was ninth in the world for international mobility and number one in Asia for aims achieved, according to the Financial Times. It was also second in Asia for best business school MBA ranking, according to Bloomberg Businessweek. In 2023, the program was ranked Global 15 in Career Progression by Financial Times.
It has an expansive global network, with nearly 90% of its students being non-local, representing 10–20 nationalities from different parts of Asia, Europe, North America, and other regions.
HKUST also has a flexible curriculum with a wide range of electives, allowing its diverse student base to tailor their studies to fit their interests.
"The good thing about the MBA is that it has very specific electives you can choose from," David explains. "These were good for developing my niche skills, for instance, related to private equity, venture capital and asset management."
---
Launching a global finance career
The flexibility of the MBA allowed David to intern part-time while he was studying, and full-time over the summer break.
"The career and professional development team have a lot of connections in Hong Kong. Companies come to the HKUST MBA and offer internship opportunities. Then the careers team promotes the position to students, and we can apply for it."
This led David to intern at Zerobridge Partners, a small advisory firm in Hong Kong that acts as the middleman between small and medium enterprises in Asia, especially private credit funds giving loans to those companies.
"The internship lets you apply the learnings that you get from the MBA and expand them," David adds.
After interning part-time while studying at HKUST and full-time during the summer, Zerobridge offered David a full-time position.
David has found in Hong Kong, first jobs are often a stepping stone in your career.
"One of the key things people need to realize is that it's okay to start small. Your first job here might not look like your final destination, but that first step can be a great opportunity to learn from professionals and will help develop your profile."
David was at Zerobridge for a year-and-a-half and moved to the asset management and investment industry six months ago. He works for ADM Capital, a leading Asia-Pacific private debt manager.
"The good thing about being in the investment industry is we deal with lots of different industries and every day is super different."
David's advice for those coming to Hong Kong for an MBA is to set an objective, be flexible, and work hard both academically and in making contacts in your target industry.
He enjoys exploring the beaches, going to restaurants, and running through the beautiful mountains. Still, he feels he has thrived there because of his commitment to growing professionally.
---
Next Read:
HKUST MBA: Your Pathway To Asia's Technological Revolution
Related Content: