In a competitive jobs climate, it isn't enough to simply graduate with a shining MBA degree under your belt.
Although the rigor and intensity of an MBA will impress employers—showing your commitment to a career in business—there are further ways you can demonstrate your readiness for your next move.
Experiential learning or work-based learning during an MBA is a great way to boost your skills while gaining real-world experience in the industry of your choice.
Here's how joining an experiential learning-focused MBA can advance your career in business:
---
You can tailor MBA experiential learning to align with your career goals
Students will usually benefit most from experiential learning MBA programs that offer the freedom and flexibility of choice when it comes to work-based learning opportunities.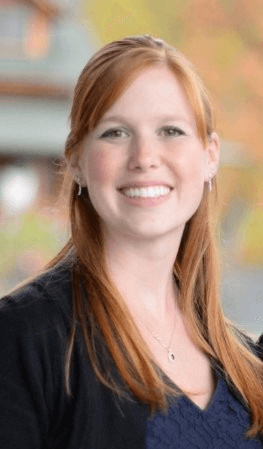 This way, you can gain the exact kind of skills that are in demand in the industry, or company, you're hoping to join post-MBA.
An example of an experiential learning-focused MBA is the Old Dominion University (ODU) Strome College of Business MBA, which is based in Norfolk, Virginia.
Lisa Moser (pictured) is the associate director for experiential learning at the business school and an ODU MBA alum. Experiential learning encompasses everything from work-based learning experiences, such as internships, to MBA curriculum-based projects.
"ODU MBA students are in all stages of life, some are working full-time jobs alongside their degree, raising families, or studying full-time," she says, "there's no perfect fit MBA student."
The business school provides a broad range of work opportunities for students to choose from and an array of formats. For part-time or busy Flexible MBA students, there are local and distance learning short-term project-based experiences or micro-internships.
Some of the sectors students can look to are sustainability, finance, accounting, marketing, operations, entrepreneurship, business development, and more.
Students also have access to an online platform called Handshake to explore companies, career options, internships, and connect with the ODU career center.
---
You'll gain transferrable skills during an experiential learning MBA program
Joining an MBA program means learning a variety of skills. From technical skills in areas such as data analysis and strategic thinking, to soft skills in communication and leadership, you'll need to put these skills to practice.
MBA experiential learning opportunities provide a great environment to test your hard-earned learnings.
"You need to think of experiences as capital—the more capital and knowledge you gain, the more valuable you'll be seen in the workplace," Lisa says.
"MBA employers value work-based learning experiences more as most of these opportunities can directly showcase knowledge and understanding, career and self-development, professionalism, and skills with critical thinking, teamwork, and technology," she says.
Not all experiential learning opportunities have to take place beyond the classroom.
In the ODU MBA capstone Strategic Management course, students discuss strategic challenges in business and take part in case-based learning to act as protagonists in real-world scenarios.
---
You'll strengthen your MBA network
There's a reason that networking is emphasized from the first day of business school—having a strong MBA network can truly open many doors.
MBA experiential learning opportunities at organizations such as the Peace Corps provide a perfect place to network with both business school peers and companies.
Through various work-based learning opportunities, ODU MBAs have previously joined social impact projects at the Peace Corps, retailers Family Dollar and Dollar Tree, and financial services company, Northwestern Mutual.
As the ODU MBA is also known for being a military-friendly MBA program, the business school can connect students with military organizations or military-friendly companies.
---
Experiential learning MBA programs provide funding initiatives
MBA programs don't come cheap, and this means that for financially disadvantaged or underrepresented students, the attached benefits of an MBA, such as experiential learning, can feel out of bounds.
"We have a plan to identify and reduce barriers to student participation in internships and other work-based learning opportunities, with a target of reaching 100% student participation in internship/work-based learning opportunities before graduation," Lisa says.
Some examples of how ODU is aiming to create a more inclusive business school experience is by providing grant funding for unpaid internships and federal or university funded student employment opportunities.
---
Experiential learning can directly lead to your MBA career
If you've already interned or worked with a certain company during your MBA, you've already made connections and earned your employer's trust—especially if you've gone above and beyond.
"More and more we hear that employers care less about a perfect 4.0 GPA and care more about what experiences and opportunities candidates have had to put their skills and classroom knowledge to use in the workplace," Lisa says.
So, you could use your MBA experience not only to increase your theoretical understanding of complex business topics, but as a springboard to launch your career.
Joining an experiential learning MBA program is an opportunity to gain transferrable skills, get to know employers, and find out if a particular industry is right for you. It's a win-win.
Related Content: