Sustainability has become a prominent point of discussion in the business world.

Companies around the world are integrating sustainable practices into their operations. In fact, 90% of business executives agree that sustainability is important to business growth.

Sustainable business practices have exceeded environmental concerns to include environmental, social and governance (ESG) business considerations. 76% of consumers say that they will refuse to buy from companies that mistreat the environment, employees, or the community in which they operate.

The MBA is a powerful tool for driving sustainable change within the business world.

Many business schools are responding to these concerns and implementing responsible leadership into their MBA programs with the aim to create future generations of responsible leaders around the globe.
---
Elevate your career by learning sustainable practices
The growing awareness of sustainability in the business world has led to a growing recognition of the need to integrate sustainability into the MBA curriculum.
Many programs offer specialized courses on topics such as corporate social responsibility and sustainable innovation, equipping students with the skills and knowledge needed to navigate sustainability challenges.
Students are taught to debate and to think critically about the impact of business strategies on wider society, creating space to foster future leaders who are committed to making a positive impact in their careers.
Professor Andrew Crane is the Director of the Centre for Business, Organizations, and Society at the University of Bath School of Management and leads the delivery of Responsible Business on the Bath Executive MBA program.
"Social responsibility is kept at the core of what students learn," he says.
"There are so many challenges facing the world with everything from climate change and inequality to biodiversity. Business has a role in contributing to those problems, but also for solving them."
He adds that the Bath MBA programs are designed to provide students not only with an awareness of ESG issues within business, but also to equip them with the practical skills needed to tackle them.
"This way, students leave Bath not only with a passion to enact change, but with the tools needed to effectively execute positive change throughout the duration of their management careers," he adds.
Testimony to the School of Management's commitment to ESG, the university was named as a top 10 global business school in the Corporate Knights MBA rankings, for its sustainable MBA program and overall commitment to sustainability.
"The Corporate Knights ranking focuses on the sustainability credentials of the school and how they incorporate sustainability into their teaching and research," said Andrew.
"We have consistently been in the top 10 for a number of years and that's a testament to the deep embedding of sustainability into the School of Management."
---
An MBA can open doors and opportunities to make sustainable change
The skills gained in an MBA can set you up to access a variety of career paths centered around sustainability.
An increasing number of MBA graduates are looking for roles and organizations that encourage a far greater emphasis on corporate social responsibility or sustainability management, allowing them to make a direct and positive impact on their communities.
Peter Davies embarked on an internship with Good Energy during his MBA with University of Bath School of Management. The university's MBA program partners with a number of organizations to provide students with an opportunity to gain experience through internships and consulting projects.
The internship placement opportunity enabled Peter to develop his expertise within the sustainability industry. The opportunity saw him secure a full-time position with the company working within corporate development.
Being new to the sustainability sector, Peter explains that it's good to know that the work he is doing positively contributes to the environment.
"Whether you're looking to work within the sector of sustainability or not, sustainability is important in all aspects of management," he says.
"Sustainability is driven by responsible leaders. Teams that really value sustainability can create and implement change that can lead a company to make amazing differences and impacts on the world."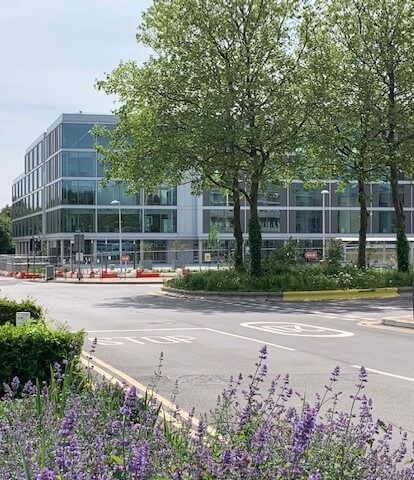 ---
Create positive change for the future
As sustainability and social issues become more prominent around the world, more MBA programs will continue to integrate sustainability into their programs.
MBA programs play a critical role in preparing students for tackling the sustainability challenges that they might encounter throughout their career and teaching them to think critically about the wider impact of the work that they do.
The MBA can open a variety of opportunities and provide you with a strong foundation in ESG principles through sustainability focused courses and opportunities for networking.
Students with an interest in pursuing socially impactful roles should look to business schools that are committed to sustainability and preparing the next generation of business leaders.
Related Content: