Since studying her undergrad degree in chemical engineering, Morgan McCoy has been on a path toward a career in the energy industry.
However, having spent most of her career in technical roles, in 2021 she decided to build her business and management skills and progress down a different path.
Working in energy, a typically male-dominated field, meant Morgan was often one of the only women around the table. So, when she embarked on her MBA degree, she set out to make sure she leveraged all the opportunities she could to get ahead.
She has now turned her MBA internship with US multinational energy company, Phillips66, into a full-time role and is shooting for leadership.
---
Networking with other women in business
For women in business, it's invaluable to be surrounded by a strong female network of colleagues and role models.
Recognizing this, Morgan became president of the Graduate Women in Business Association during her MBA at the University of Oklahoma (OU) Price College of Business.
"We organized lots of social events with other women in business who have made strong careers for themselves as well as virtual panels to hear insights and advice on how to get ahead," she says.
During these networking sessions, female MBAs spoke openly about issues affecting women in the workplace such as professional fashion and how to get your voice heard in a male-dominated room, Morgan adds.
OU's Price College of Business also organized recruitment fairs for MBA students to hear more about different career paths.
"Hearing from industry professionals showed me that career paths are not a straight line but a winding road," she says.
These experiences helped prepare Morgan for her career in the energy industry. When starting her internship with Phillips66, again she made an effort to seek out female role models.
"My internship experience was extremely welcoming. It was reassuring to hear from female professionals about what it was like to work there—what are the challenges? What had their career progression been like?" she says.
---
Learning the skills to turn an MBA internship into a full-time role
Before joining the MBA program, Morgan's professional experience in the energy industry was concentrated in technical roles. Studying for the MBA was a way to open doors to a wider range of career opportunities.
"I was looking for something technically skilled but with much more of a business mindset," she says.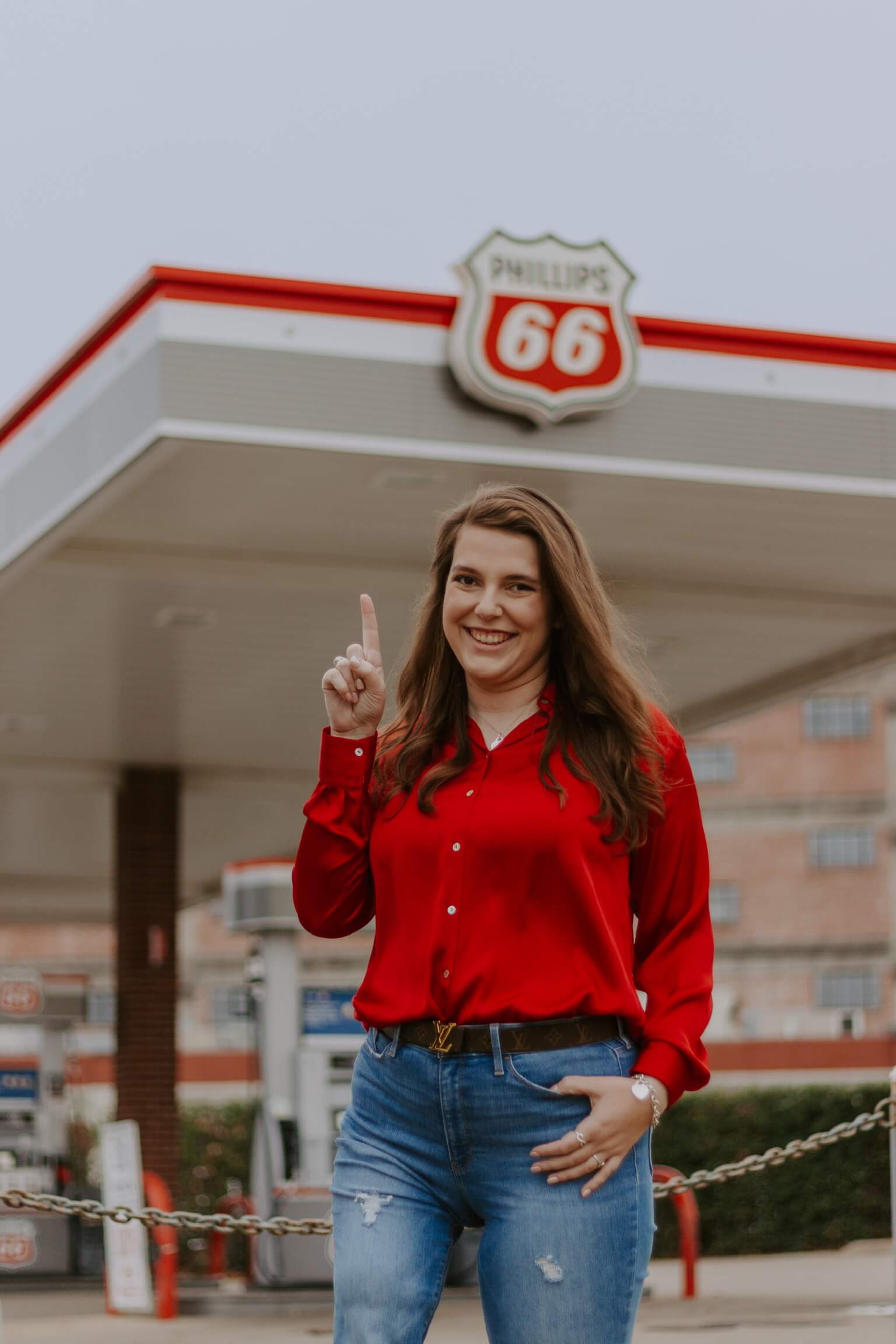 During her internship with Phillips66, Morgan worked with the marketing team. Her project focused on pricing premium fuel in the Chicago market. She worked closely with a mentor and then created a presentation showcasing her solution to pitch to managers.
"My project worked out really well. I learned so much about logistics and the value chain of pricing fuel and got actionable feedback to help me progress," she says.
Throughout her MBA internship, Morgan made sure to leave her mark and show she was an asset to the team at Phillips66.
"I really drew on the soft skills I was molding during the OU MBA program—I got to know people on a personal level, and they got to see what I was capable of and my work ethic," says Morgan.
Phillips66 offered Morgan a full-time role before she graduated from the OU MBA program.
"Knowing I had the offer allowed me to take a breather on the stress of finding a new job and really soak in the material of classes and think more specifically how I could apply it to my new role," she says.
---
Working for a company that fosters career progression
Women in business often face barriers to leadership positions. In the US, just 35% of top management positions are held by women. In the energy industry, the figure is even lower at 20%.
For those striving to climb to the top of the career ladder, finding a company that offers career progression and values diversity is key.
Throughout the first year of the OU MBA program, students take a Professional Development class that prepares them for the recruitment process, from building a resume to selling themselves in interviews.
This class helped Morgan understand the values she was looking for in a company and focus her efforts on landing her dream role. She networked with OU alumni and utilized the career services to make valuable connections with her target companies.
Morgan was drawn to Phillips66 because of the culture and ability to move around within the company. In the first 14 weeks of her full-time role, she took part in a rigorous training program known as Katalyst. She learned about all the different areas of the business, gaining a bigger picture before entering a specific role.
"It's very fast-paced and you're learning a lot. Each week different subject matter experts taught us about different topics in the industry such as marine vessels to crude oil," says Morgan.
Now, she is working through an early careers program where she'll rotate through three different roles.
"There's so much ability to move around within the company and create stepping-stones to the career you want. Eventually, I want to take on a leadership role and I think it's been so valuable to see lots of different angles of the company to be a good leader," she says.
While Morgan recognizes that the energy industry has a long way to go to achieving gender diversity, she is confident she will reach a senior position and play a part in making the difference she wants to see.
"The OU MBA program really gave me confidence in myself and in my skill. It proved to me that I can present in front of a boardroom, I can negotiate my salary, and I can advocate for myself and speak up," she says.
Related Content: