Regardless of whether you want to work in finance, consulting, or tech—the three most popular business school career routes—you're going to need to know how to innovate.
With ongoing business challenges such as meeting sustainability goals, the transition to a digital economy, and heightened cybersecurity threats, business leaders must be poised to tackle complex issues using an array of skills.
Aware of the challenges that lie ahead for future business leaders, many top business schools understand that practical learning, in addition to the valuable knowledge taught in the MBA classroom, is essential.
Here are three ways an MBA can prepare you to innovate and make an impact in your career:
---
1. You'll engage in MBA experiential learning
While the typical classroom set-up is necessary to engage with theoretical business concepts, it's in experiential learning activities that students can put their skills to the test.
HEC Paris is one business school that encourages learning by doing.
The 16-month HEC Paris MBA program offers specialist courses in innovation such as Data and AI for Business Transformation, and Sustainable and Disruptive Innovation.
MBA students who wish to push their innovation skills further, however, can apply for the Creative Destruction Lab (CDL). The CDL is an accelerator program that first began at the Rotman School of Management at the University of Toronto but now runs at sites across Canada, the United States, and Europe.
"The main idea behind CDL is for MBA students to work as consultants to a real company, where the company founders have received objectives from a group of mentors, and are required to achieve these objectives in an eight-week period," says Thomas Astebro, the director of CDL Paris.
The company founders access support from MBA students at HEC Paris, where students work on real-world projects with early-stage, deep-tech companies to solve an issue in the given timeframe.
CDL Paris currently offers two tracks: Climate and Space. The program will be adding the third track of AI and Machine Learning in fall 2023.
MBA students choose to study the program alongside their degree, or towards the end of their MBA, with intakes for the CDL taking place in September and January.
"Business school students need to apply theories they pick up from MBA classes to real situations. The CDL helps students marry their technical training with specialist skills," he says.
---
2. You'll work with innovative startups on real problems
Being immersed in a real-world business setting is a great way to gain an insight into the outside business world.
Depending on the track MBA students at HEC Paris choose, CDL students could work on anything from nuclear fusion, climate mitigation, or machine-learning algorithms.
"Students help the founders achieve their goals by helping with everything required to scale a business," says Thomas.
These tasks might involve creating financial spreadsheets, forming pitch decks for founders to present to venture capitalists, or identifying internal scale-up issues related to production, planning, and operations.
"The CDL trains students to deal with outside parties, while helping students identify their own skills or weaknesses," he says.
Thomas adds that it doesn't matter which track students choose as the skills they gain will be equally valuable for innovative careers.
"It's a matter of accelerating a venture that's going from zero to first sale, covering all the processes in-between," he says.
---
3. You'll gain vital skills for MBA careers in innovation
Since artificial intelligence is becoming more and more entrenched in the business world, there's likely to be no role untouched by innovation.
Angie Wu (pictured) is an MBA alum from HEC Paris and participated in the CDL Climate stream in 2022. She now works in an innovation-focused career as head of operations at Carbonfact—a carbon management platform that aims to decarbonize the fashion industry.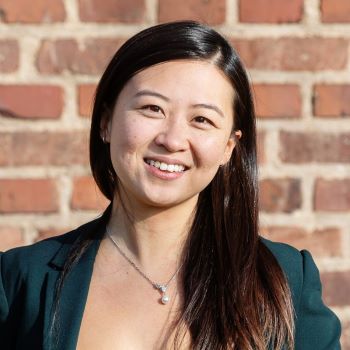 She says she was excited to join the CDL upon first hearing of the scheme. Across the CDL, she worked on sustainability projects including with a startup transforming fish waste into leather.
During her work with the startup, which was founded by a biologist and co-founded by an investment banker, Angie took part in exercises such as valuing the company, working on funding for the next 16-months, go-to-market strategies, and high capital investment.
"You gain so many learnings from a business running point of view," she says, "the most important thing I learned is that every startup wants to make its product fit the market, but you don't see the trials and errors behind this."
The program isn't just about developing technical skills, either. Since CDL students work closely with founders and mentors, Angie says she also improved her soft skills in areas such as communication, leadership, and teamwork.
The CDL can be great training for anyone looking to become a business consultant, marketing consultant, or financial specialist, and students can tailor their career interests to the projects.
"You really get to see how a company can develop rapidly within a short period of time," says Angie, "it's about learning how to divide and conquer and prioritize, which is important for a career in innovation."
Related Content: