If you decide to enroll in the Michigan State University Broad MBA program, there's one thing for sure: you won't tire of the surrounding views and nature.

You'll also be part of a business school that champions diversity in business and offers internship opportunities to give MBAs the best chance of securing top roles after graduation.

Among the class of 2022, 93.4% of students accepted a job offer within three months of graduation, and 100% secured an internship.

So, what career and salary prospects can MSU Broad MBA grads expect? BusinessBecause took a deep-dive into the class of 2022 employment report to find out.
---
Companies hiring MSU Broad MBA Grads
MSU Broad grads from the class of 2022 secured roles in big-name companies across a range of industries. Recruiters included Fortune 500 companies such as Amazon, McKinsey, Google, and P&G.
The ever-growing digitalization wave and surging demand for tech-savvy business grads mean many Michigan State MBAs took advantage of the wealth of opportunities emerging in tech. Around 32% landed roles in the sector.
Alongside tech, consulting is another popular industry for MBA grads worldwide. Across the industry, there is no shortage of top consulting firms to work for, with Michigan State grads securing roles at two of the Big Three—McKinsey and BCG. In 2022, 32.4% of students landed roles in consulting.
While consulting and tech were by far the most popular industries for MSU grads, 13.5% of students secured roles in consumer products and 10.8% pursued manufacturing careers. Companies hiring in these industries included Proctor & Gamble and Genpak, respectively.
Across the financial services, energy, and pharmaceutical / healthcare products industries, 2.7% of grads landed roles in each of these sectors.
---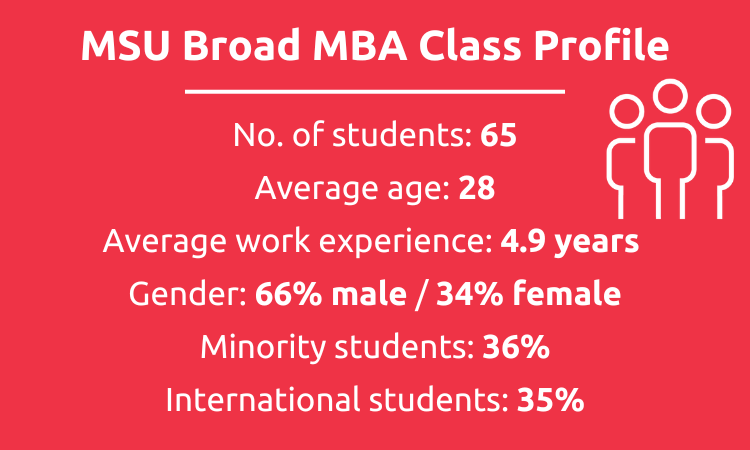 ---
Average MSU Broad MBA salaries
In the BusinessBecause 2022 Cost of MBA Report, we found that the average cost of a top MBA program in the US is $225,000. It's no surprise then that high salary prospects are important for grads who are looking for a good return on their investment.
At Michigan State, the total cost of an MBA is $109,000 for in-state students and $151,000 for out-of-state, so paired with high salaries, grads can expect to pay off their student debt much quicker than the average student.
At MSU Broad College of Business, MBA graduates earn a mean base salary $119,539 with an average added signing bonus of $31,166. The highest salary earned by any grads from the class of 2022 was $170,000 and the highest signing bonus an impressive $107,000.
Across a range of industries, grads earned salaries surpassing the $100k mark. The highest earners from the MSU Broad class of 2022 were those landing roles in consulting. Grads earned a mean base salary of a huge $143,333.
In 2022, Big Three consulting firms have increased salaries for MBA consultants, making it an even more attractive industry for grads.
Next up were those who landed roles within manufacturing, earning an average base salary of $122,702. The mean salaries for grads in tech were $115,288 while grads in consumer products earned $108,706.
Salaries also varied by function. 15.6% of grads became consultants and were still the highest earners with $158,000 whereas those with finance and accounting roles (15.6%) landed average salaries of $116,563.
The 9.4% of Michigan State MBA grads who landed supply chain management roles earned on average $129,200 and the 12.5% in marketing or sales earned $109,150.
---
MSU Broad MBA job destinations
Almost 95% of MSU Broad MBA grads stayed in North America. The majority (39.4%) stayed in the Midwest, earning average salaries of $120,113 without leaving the beauty of Lake Michigan behind. Other grads spread out to Seattle, New York, Chicago, Austin, and Houston.
---
MSU Broad MBA Success Story
Abraham Rusch was a parish music director at his local church before he decided to make a big career switch and enroll in the Michigan State MBA.
During the MBA, Abe worked closely with the careers team to hone in on the transferable MBA skills he already had and re-angle them towards his dream career in management consulting.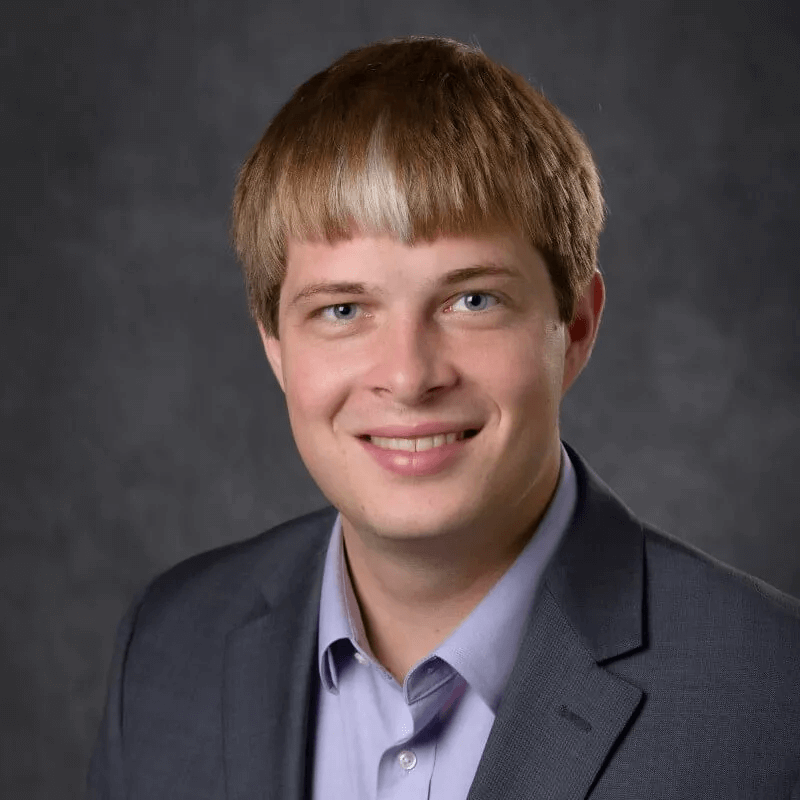 He developed his decision-making skills as a leader, management skills and organizational abilities. He then put his business acumen to the test when meeting industry professionals and attending recruiter panels.
"The chance to network with consultants gave me an insight into a career at top firms and what I needed to strive for to work there—I was offered a role quickly after graduating," he says.
Abe's job offer came from Big Three consulting firm, BCG, where he now works as a management consultant.
---

If you're looking to make a big career switch, then the MSU Broad MBA sounds like the right fit for you.
You'll work with the careers team to hone your skills and navigate towards a top MBA industry, opening doors to new opportunities and high salaries.
Michigan State MBA grads often land roles in popular industries such as tech or consulting so if this is your goal, you'll be surrounded by like-minded individuals to push you to reach them.
With a high percentage of grads landing roles within three months, and many staying in Michigan or surrounding areas, there's likely to be a variety of job opportunities waiting for you.
You'll also be able to stay in touch and leverage the strong network you build on a smaller than average MBA cohort throughout your career.

Related Content: