A top business school in Mexico with links to some of the world's most prestigious institutions, IPADE Business School stands tall among the many study destinations available in Latin America.
Founded in 1967, IPADE has since extended its reach to offer business education across Monterrey, Guadalajara, Mexico City, Costa Rica, and Panama.
The school offers a Full-time MBA program delivered over 22 months, teaching a broad array of business fundamentals. Students learn the core skills required to manage a company, while gaining a well-rounded business acumen through classes that utilize the case method.
As well as honing their knowledge, IPADE MBAs also get the chance to embark on a summer internship midway through the program, gaining key practical experience with companies operating across a variety of industries, and preparing themselves for life after graduation.
So what might that life look like? And what career opportunities can students expect after graduating from the IPADE MBA? Here's what happened for the class of 2022.
---
% Of IPADE MBA Graduates Entering Key Industries
---
Popular industries for IPADE MBAs
The extensive career support available through the IPADE Careers Service Office helped most students in the MBA class of 2022 achieve their aims. As many as 62% of job-seeking students landed a permanent role by the time they graduated. After three months, this number rose to 100% of the class.
"We have a career roadmap that we follow during this two-year period. You can connect the dots and see how this roadmap is teaching students step-by-step," explains Eva Gabriela Avalos Gibert (pictured), IPADE's Full-time MBA career services director.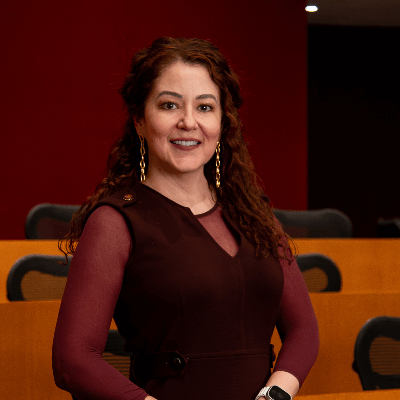 "Our goal is for students to know how to job search or change careers by themselves for the rest of their lives, so we teach them how to do it."
In total, 64% of job offers came through activities organized by the school, including careers fairs, case competitions, discussion forums, and recruiter networking sessions. A further 33% of students sourced job offers independently.
Some students chose to channel their business acumen into launching their own companies. With an array of key skills under their belt including negotiation, managerial control, and communication, 3% of the class were able to utilize this to become entrepreneurs.
As well as core business fundamentals, the IPADE MBA teaches specialist modules in areas such as financial management, while students have the chance to opt for elective modules in areas covering cutting-edge trends. This helped them land roles across a broad range of industries after graduation.
Technology was the most popular. Although general management is the main focus of the school, the strategic technological skills acquired helped a total of 19% of students to secure jobs in either tech, telecoms, or information technology (IT) within three months.
Next in the list were healthcare and finance and insurance, both of which saw 13% of students land roles. As many as 10% of students left the program to enter either consultancy or real estate. Companies in the transport and logistics, retail, and consumer goods industries also offered roles to 7% of the class, respectively.
Finally, 3% of students landed roles in the manufacturing sector and 1% of the class entered the energy and utilities industry.
---
Common functions for IPADE graduates
Spread across a variety of industries, the class of 2022 were similarly split when it came to the functional roles they took on when leaving the program.
Over a third of the class took on general management (19%) and marketing or sales (19%) roles. Consultancy—a typical career path for MBA graduates that utilizes their wide-ranging skillsets—was also popular, with 16% of students landing roles with a consulting function. The same proportion of the class took on operations and logistics jobs.
While finance was the most dominant industry for IPADE MBAs, functional roles in finance or accounting were less popular, attracting 10% of the class. Just 2% of graduates took on human resources or technology roles, respectively.
---
Top IPADE MBA Recruiters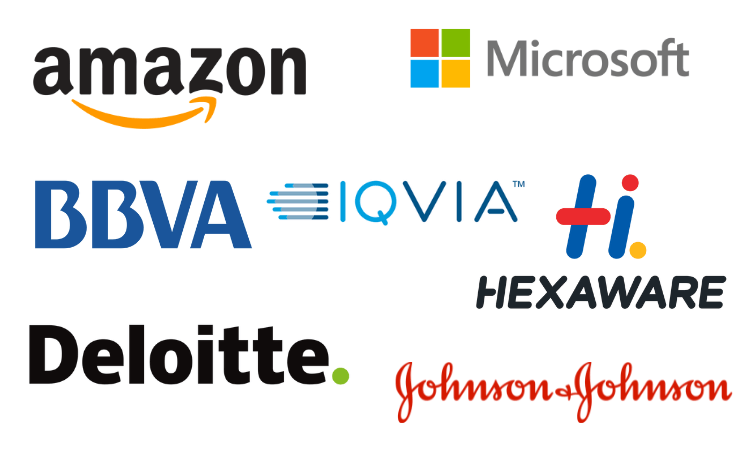 ---
Companies hiring IPADE MBA graduates
Throughout the year, IPADE invites company executives to deliver presentations to students, while also hosting career forums where students and firm representatives can interact to find out if they are the right fit.
To give students the best chance of success during recruitment, The IPADE Careers Service Office helps students define their strengths and weaknesses, identify their most desirable industries, practice interviewing and networking, and refine their resumes.
The summer internship gives each student hands-on experience, as well as an insight into the culture of individual industries and companies. A large proportion of students go on to work at their internship company after graduation, Eva Gabriela explains.
"It's from eight to 16 weeks and companies give students very interesting consultancy projects that really have an impact on their company, so we try to prepare students to do an amazing summer internship."
The result of all this career-focused work is that IPADE MBAs go on to land roles with many of the world's top companies.
Some of the prestigious names recruiting from the MBA class of 2022 included leading tech firms such as Amazon and Microsoft; financial heavyweights such as BBVA and Banamex—Mexico's two largest banks—and other big names in industries such as accountancy and healthcare, including the likes of Deloitte and Johnson & Johnson.
Other top companies that regularly hire from the IPADE MBA cohort include: DiDi, Merck, Ab InBev, Lilly, EY, Novo Nordisk, Walmart, AstraZeneca, and Citi.
"We have more than 45,000 alumni all over the world in different international companies. These companies open their doors to us because they like our alumni, they like to have talent from IPADE," explains Eva Gabriela.
Across the graduating class, students went on to earn competitive salaries and 16% also reported earning a signing bonus when joining their new company. As many as 65% of students also gained another form of guaranteed compensation such as a relocation bonus or housing expenses.
---
IPADE MBA success story
Before his MBA, Mexico-born Bernardo Aramburu built a successful career as a financial analyst at top tech companies such as IBM, and worked in pricing and taxes at Toshiba Global Commerce Services in Mexico City.
But, hoping to switch careers, he enrolled in the IPADE MBA aiming to hone his managerial skills and move into a strategic role, leaving the technical world of financial analysis behind.
Leveraging his MBA helped Bernardo make the career switch to a general management position at Grupo Modelo—a leading Latin American brewery company that exports brands such as Corona and Modelo.
He landed his role after speaking with the company at one of IPADE's recruiter events, and felt the MBA helped prepare him to succeed during the interview.
"The business school helped me create my trademark and develop a clear brand of what I bring to the table, which is what drives me forward," he says.
"This is a position where I see my MBA working at its best," he says. "One of the main learnings I gained at IPADE was how to center individuals in your decisions—this humanistic approach is something I'll forever carry into my MBA career."
---
Who is the IPADE MBA for?

If you're aiming to refine your business acumen and enter a managerial or leadership role, the IPADE MBA offers the opportunity to develop into a well-rounded professional capable of leading a team or launching a startup.
With 100% of grads securing jobs within three months, you can be sure of your career prospects. A strong focus on career development means you'll gain exposure to a range of top companies, including multinationals and domestic heavyweights.
Graduating from the program can also unlock impressive compensation packages, with bonuses and benefits to boot.
Eva Gabriela Avalos Gibert headshot image ©Gerardo Cruz, Communication Area, IPADE Business School
Related Content: