Many factors go into choosing the right MBA, especially when looking abroad. Ranking, cost, and a gateway to the Latin American business world were among the reasons Pulastya Basu from India chose IPADE Business School's full-time MBA.

IPADE's full-time MBA is amongst the Financial Times's Top 100 Global MBA Programs, the only Mexican and Latin American MBA featured. IPADE's MBA students benefit from being part of a global learning environment with study trips to places like China, Qatar, and Israel, and an international exchange program.

Pulastya joined IPADE MBA in 2018 after working in India as an operations manager at SHV Energy. He is now a market intelligence manager at Laboratorios Sophia, a pharmaceutical company in Mexico.

Business Because spoke to Pulastya (pictured below) to learn more about his time at IPADE and how his MBA advanced his career prospects.
---
1. Why did you choose the IPADE MBA?
When selecting B-schools, my main selection criteria were ranking, reputation, cost, and a gateway to the Latin American (LATAM) business world.
IPADE is the most revered business school in Mexico and is admired by all Mexican corporations. The cost is a fraction of what a program of similar repute would cost in the US or Europe. Finally, Mexico is a potential gateway to the business world in LATAM, a region expected to witness many economic actions in the long run.
---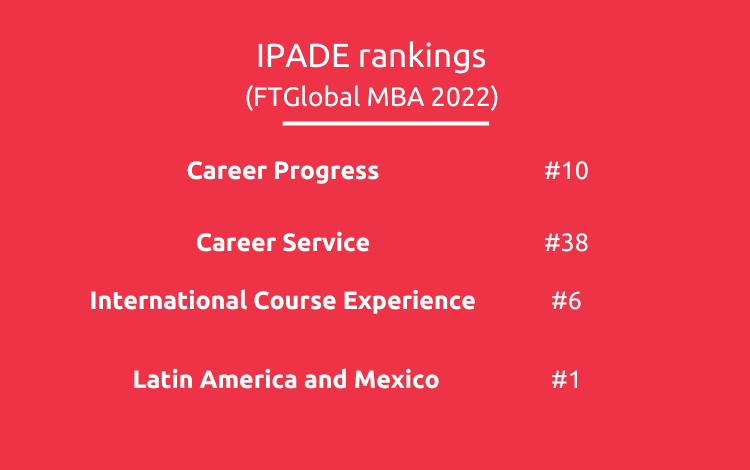 ---
2. What makes Mexico unique as a study destination?
Mexico has excellent universities and a sound higher education system. An international student gets a glimpse into the Latin world and gets to experience a new culture with festivals, celebrations, and an excellent cuisine.
The people are warm and welcoming, you can travel to Mexico's beautiful tourist spots, and the Latin way of life has a very dynamic vibe yet is steeped in deep-rooted family values.
---
3. In your opinion, what does IPADE look for in its MBA applicants? How can a candidate's application stand out?
IPADE takes a holistic approach when evaluating candidates. The initial filters are an admissions exam, an admissions application that asks about a candidate's background, achievements, aspirations, and motives for joining the program. Two rounds of interviews with program directors at IPADE follow.
The way to stand out would be to have detailed answers, with real-life experiences and anecdotes supporting and demonstrating strengths and why you should be a part of the program.
---
4. What were some of the highlights of your MBA experience?
The main ones for me would be the Mexican people and culture, the case study-based curriculum, the international exchange program and the campus.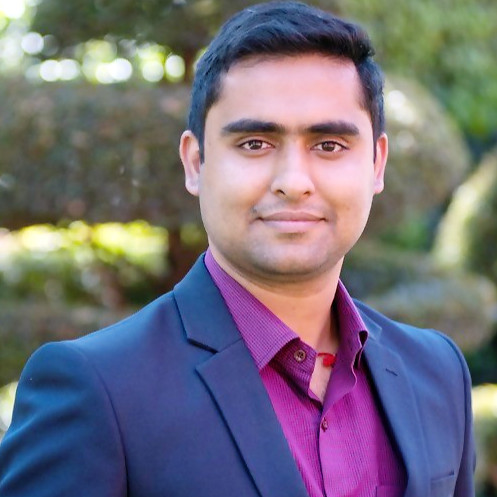 During the two years of the full-time MBA program, we studied more than 900 case studies. Since all the subjects (including accounting and finance) are taught with case studies, class participation becomes very important. We learned to be open to different points of view, and approach a problem from various angles. This peer-to-peer learning is a crucial part of the learning process at MBA and makes an IPADE graduate a very good team player.
All students must go on an international exchange term at one of IPADE's partner schools. IPADE has ties with leading business schools worldwide, such as London Business School, Hass School of Business, and IESE Business School, among others. I spent the fall term in Chicago at the Kellogg School of Management.
Finally, the Mexico City campus is in The Hacienda of San Antonio Claveria, built in the 17th century. The campus feels like an oasis in the heart of the city and leaves visitors awestruck.
---
5. How have you benefited from the program so far?
The MBA program at IPADE is a people-focused general management program that teaches participants to think as the company's senior management and lead across geographies and cultures.
The experience at IPADE has equipped me with the necessary skills to make a visible impact in my workplace. For example, even though I work in the business development team, over the last two years, I have been allowed to successfully lead different special projects related to operations and commercial activities within Mexico and abroad.
---
6. What was the biggest challenge you faced during your MBA?
My biggest challenges were learning a different language and experiencing a new culture while handling the rigorous academic curriculum. However, looking back, I get a sense of accomplishment that I managed to manage it well and feel the experience helped me grow both as a professional and an individual.
---
---
7. Do you have any advice for someone considering an MBA?
If you are thinking about coming to Mexico and IPADE, do it!
The experience of living and working in LATAM will help to differentiate yourself among the ever-growing pool of MBA graduates globally. The human-centered MBA program at IPADE will put you through a transformational journey that will profoundly impact your life and the business decisions you make.
Related Content: