Entertainment companies are raising their game when it comes to number crunching and financial analysis, with the help of a growing number of MBA recruits from top business schools.

MBA grads are armed with skills such as debt modelling and deal negotiation, the ability to plug hundreds of variables into a movie P&L, and analyze marketing and distribution plans. They also bring a great professional network with them.

Michael Lynton, chairman of Snapchat owner Snap Inc. and former CEO of Sony Pictures Entertainment and Kevin Tsujihara, former CEO of Warner Bros, hold MBAs from Harvard and Stanford respectively.

Rising stars such as Google's Malik Ducard, who launched YouTube's subscription channels, went to UCLA's Anderson School of Management.

So how can an MBA help you launch a career in Hollywood?

BusinessBecause spoke to three MBA grads to find out how business school helped them network like pros, and land internships and jobs at top firms like Warner Bros and Disney!
---
Sam Enoch, NYU Stern to VP at Universal Pictures

Sam Enoch says the network he built during his MBA at NYU Stern was the key to breaking into Hollywood.
Previously an energy sector auditor at Deloitte, the highlight of his MBA, which he completed in 2007, was the school's popular 'Cannes module'.
First-year MBA students were flown to the Cannes Film Festival, where Stern had lined up meetings with executives at companies like Samuel Goldwyn Films, The Weinstein Company, and Miramax.
Sam, an Oxford-educated Brit and surfing enthusiast, says he learned, "A hell of a lot about how independent film works" and landed an internship at the Weinstein Company back in New York.
He subsequently landed a summer internship at Disney in Los Angeles through contacts at UCLA, which was instrumental in launching his career there after graduation.
He went on to work as director of business finance strategy at Warner Bros—a role which involved evaluating content companies, running the gamut of film, TV, video game and digital, as acquisition targets—before his current role as vice president of film strategy and business development at Universal Pictures.
---
Read: NYU Notable Alumni | 10 Famous MBAs From NYU Stern
---
Matt Rosenberg, UCLA Anderson to director of entertainment finance at Union Bank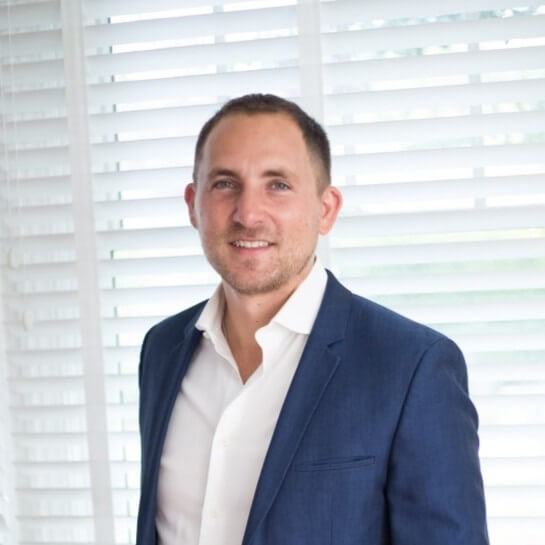 The chance to do internships is another important reason aspiring Hollywood executives head to business school, especially if they want to switch into entertainment from another industry.
It worked for former accountant Matt Rosenberg, who graduated from UCLA's Anderson School of Business in 2013. Matt, who was President of Anderson's Entertainment Management Association, did four internships during his MBA: at Twentieth Century Fox, Paramount Pictures, and OneWest Bank.
At Paramount Pictures, Matt did P&L analysis of $100 million movie projects and was involved in green lighting movies such as Nebraska.
He also modelled different talent profit participation deals and how they impacted the studio's bottom line (in short, what percentage of movie profits should Tom Cruise get?).
Matt picked up a lot of inside knowledge just by being at the center of the industry: "You need to be abreast of who is buying who and why, who the big players are, the latest deals – that's what people want to talk to you about."
A major movie buff, Matt started his own movie industry blog while training to be a Certified Public Accountant at Ernst and Young in New York in 2009.
The blog led to invitations to cover Sundance and Tribeca, where he met producers and studio executives who convinced him that he could make the move to Hollywood.
Drawing on his finance expertise, Matt then joined Union Bank as a media and entertainment lending specialist, working with heavyweight clients.
Having interned both in-house at studios and for a bank, he opted for the latter because it offered more scope to work with different companies and on different products.
Matt is now director of entertainment finance at MUFG Union Bank.
---
Read: How To Get Accepted Into UCLA Anderson's MBA
---
Morgan Kruger, Harvard to Apple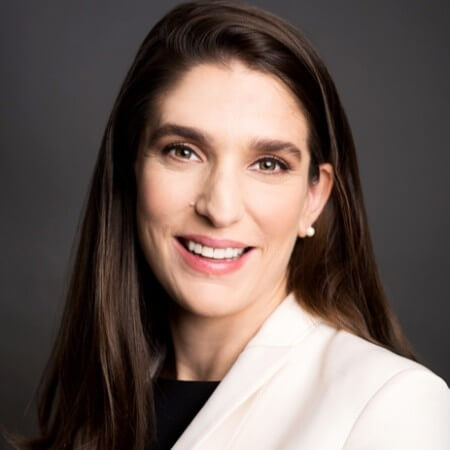 Harvard Business School grad Morgan Kruger networked her way from Wall Street to Hollywood even before she went to business school.
A Los Angeles native, Morgan grew up around the industry, though neither of her parents was in it. "I always thought of it as a real business, in terms of money in and money out," she says
While at Harvard for her first degree, she was Treasurer of the university's famous Hasty Puddings drama company, running a six-figure budget, and also planned all advertising – "a real business, not just a lark," she says.
Right out of school she joined UBS investment bank in New York, but was always talking to people in entertainment. "I used to joke that if I overhead someone talking about how they used to work at Viacom or MTV I would go right up and invite them for coffee!" she smiles.
Eventually a former colleague who had moved from UBS to Dreamworks, got in touch: she was going to business school, and offered Morgan her job.
The job was in the Dreamworks live action studio, reporting to the chief financial officer. "I was very, very lucky because they were looking for someone who could do financial modelling in Excel, specifically debt modelling, which I was able to do because I had been in leveraged finance."
Dreamworks had just gone independent with Indian investor Reliance, and raised further debt. Morgan's role was to create and run the studio's operating model, and she was soon analysing individual movie projects too. She worked on the entire Dreamworks slate from 2009 to 2011, including Fright Night, Cowboys and Aliens and Lincoln!
Morgan chose Harvard Business School because of the school's case method: every subject, including finance, is taught through practical case studies. "I didn't want to learn theoretical accounting again, I had already done that at undergrad," she says. "I learned about different industries and an array of perspectives, which should help me make better decisions".
She then landed a bigger picture role than her previous one, in Disney's Corporate Strategy Group, where she worked across a range of content platforms, not just film. This provided the stepping stones to her current role focused on video business at Apple.
---
MBA jobs in the entertainment industry
Typical roles for MBA grads in entertainment firms are in corporate strategy, finance, marketing and film distribution. Starting salaries are around $100,000 per year, and many MBAs who were previously in consulting or banking take a pay cut.
If you want to break into the movie business, the hot topics are…
Digital distribution What's the right balance for a movie studio between theatres, Netflix, and TV? If you give content to Netflix to early, TV won't pay. Not everything has to be made into a movie – check out Paramount's Burning Love, a straight-to-digital spoof on The Bachelor.
International Everyone wants to know how to make money in China and India. Piracy is the biggest challenge here.
TV's bright future It's more stable than the film industry, because consumers buy the whole package, not on a per show basis. There's a lot more creative control, but there's no single compelling app or device yet that delivers 100 per cent of content.
Hot deals Who are the people making the big decisions? Why did Dreamworks buy Awesomeness TV for $33m? Why did Lions Gate buy Summit Entertainment?
---
Next Read:
Which Companies Hire The Most MBAs?
---
This article was first published in June 2013 and updated in September 2021.