The prestigious New York University Stern School of Business, one of the world's first business schools founded in 1900, boasts a diverse mix of notable MBA alumni working across entertainment, sports, and pharmaceuticals.

Located in Manhattan, NYU Stern's proximity and links with Wall Street make it a popular business school for those pursuing high-flying finance careers, with many NYU Stern MBA grads amassing millions of dollars through their ventures.

NYU Stern is also renowned for its strong links to fashion and technology, offering specialized MBA programs catered to these sectors.

Here are 10 notable alumni from the NYU Stern MBA:
---
NYU Notable Alumni
---
1. Robert Greifeld
MBA class of 1987
Former Chief Executive Officer (CEO) of Nasdaq
Robert, or 'Bob', Greifeld headed Nasdaq Stock Exchange for 13 years and led the company's growth into an international exchange and technology solutions supplier, accelerating Nasdaq's profits along the way.
He's now the chairman of financial services firm Virtu Financial and a co-founder of cryptocurrency venture capital company North Island Ventures.
Bob's still involved in NYU Stern's activities to this day, serving as a member of the NYU Stern Board of Overseers.
---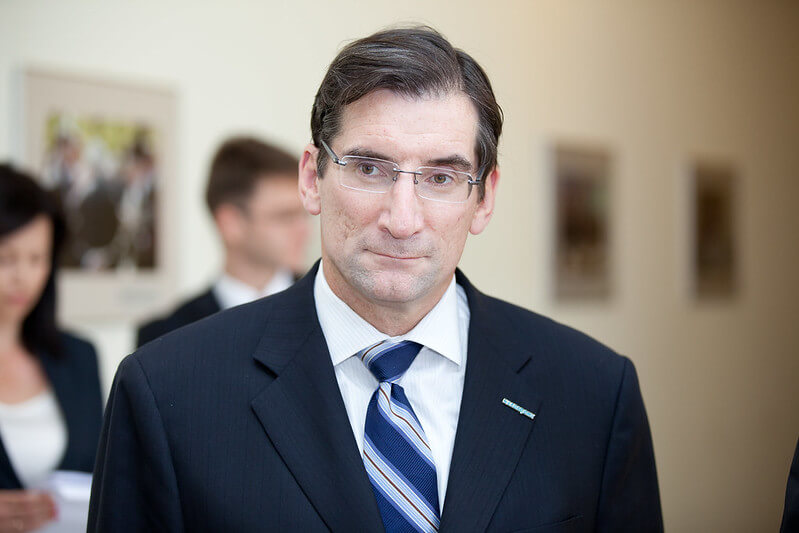 (©Valsts kanceleja/ State Chancellery, used under this licence)
---
2. Tom Freston
MBA class of 1969
Former CEO and co-founder of MTV Networks
Tom Freston, cited amongst Time Magazine's 100 Most Influential People in the World, co-founded music video channel MTV. After heading the marketing team there for six years, he then became CEO of MTV Networks.
After this, he filled the position of CEO at mass media company Viacom before being fired by Viacom's chairman for missing out on a lucrative deal to purchase MySpace.
You'll now find him as the principal of Firefly3, an investment and consultancy firm. He's also involved in philanthropy and sits as the Board Chairman of the ONE Campaign, joining star-studded board directors like Bono, which aims to solve extreme poverty issues.
---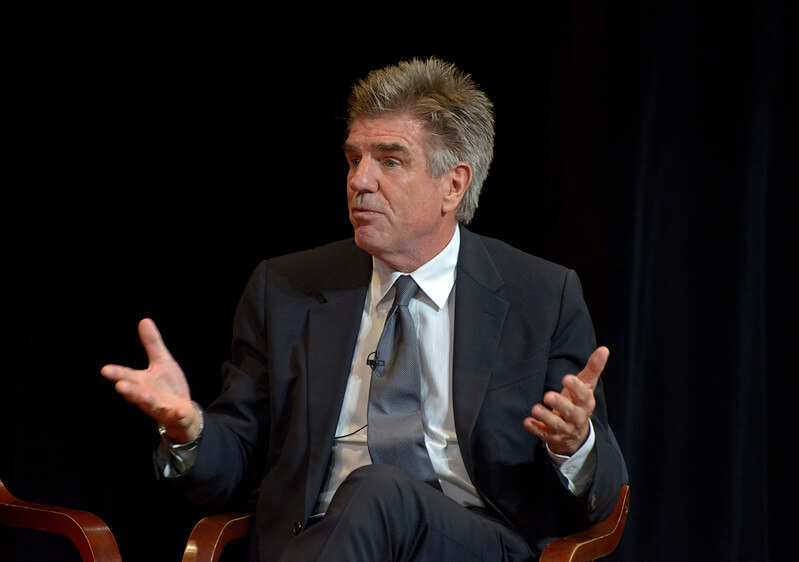 (©Asia Society, used under this licence)
---
3. Alan Levin
MBA class of 1976
Former Chief Financial Officer (CFO) of Pfizer
Alan Levin served as the CFO of American pharmaceutical company and COVID-19 vaccine developer Pfizer for two years, before leaving in 2007 to embark on new horizons.
He's stayed closely within the pharmaceutical industry, joining the board of directors at pharmaceutical companies such as Diffusion Pharmaceuticals, which specializes in therapeutic medicine. More recently, he became board of director at BioCryst Pharmaceuticals, which creates oral medication for rare diseases.
---
4. Vanessa O'Brien
MBA class of 1997
Mountaineer and author
This NYU Stern MBA alum learned more than a few things about climbing the ranks during her degree. Mountaineer Vanessa carries some impressive accolades: she's the first woman to reach the earth's highest and lowest points.
As a published author, she's collated her sporting experiences into a book, To The Greatest Heights, and regularly features as a public speaker at events.
---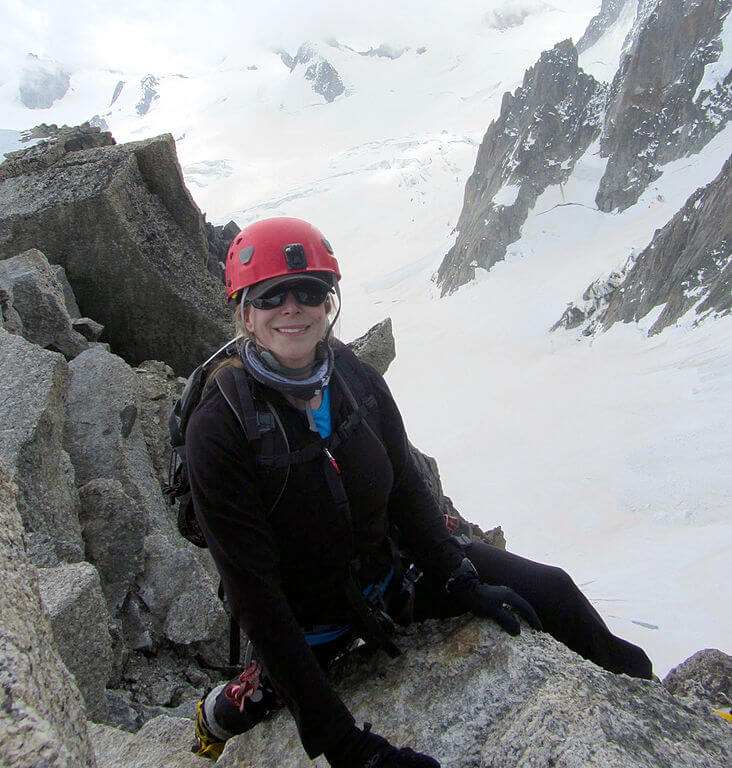 (©Vononline, used under this licence)
---
5. Richard S. Fuld, Jr.
MBA class of 1973
Former CEO of Lehman Brothers Bank
Banker Richard, or 'Dick', Fuld is best known as the former CEO of Lehman Brothers, an investment bank that filed for bankruptcy following the Financial Crisis in 2008. TIME magazine listed him as amongst the '25 People to Blame For The Financial Crisis'.
This debacle wasn't enough to deter the banker from a career in finance, however, since he now provides financial advice to wealthy clients through the firm he co-founded, Matrix Private Capital.
---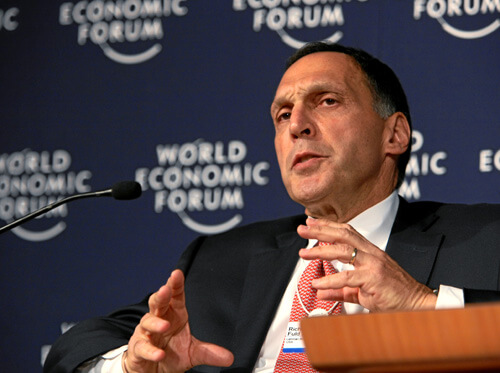 (©World Economic Forum, used under this licence)
---
6. Agnes Varis
MBA class of 1979
Founder of Aegis Pharmaceuticals
NYU Stern MBA alumna Agnes Varis was at the forefront of the generic medicine industry. She founded and sat as the CEO of Agvar Chemicals and later helped to form two other drug companies, Marsam Pharmaceuticals and Aegis Pharmaceuticals.
Before her death at the age of 81, she was also heavily involved in philanthropy and humanitarian work, contributing to causes helping the elderly and those affected by Hurricane Katrina, as well as being a passionate advocate for women's rights and making medicine more accessible for all.
---
7. Cathy Minehan
MBA class of 1977
Former CEO of Federal Reserve Bank of Boston
Banking executive Cathy Minehan was the first female to become president and CEO of the Federal Reserve Bank of Boston, serving in this position for 13 years.
Following her almost 40-year stint within the Federal Reserve System, Cathy became the dean of Simmons College School of Management for five years before taking up her current position as the managing director of an advisory services company.
---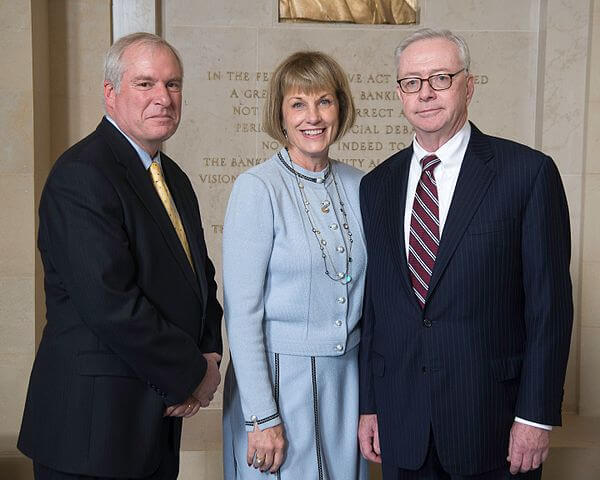 ©Federal Reserve
---
8. Daniel Schulman
MBA class of 1986
President and CEO of PayPal
As a former president of enterprise growth at American Express and current president and CEO of PayPal, Daniel Schulman boasts a net worth of approximately $230 million.
It's not all about the money for this NYU Stern alumnus, though. During his time as CEO of Virgin Mobile, he partnered with nonprofit StandUp For Kids, which supports homeless youths. To better understand what homelessness is like, he even posed as a homeless man on the streets. His efforts paid off, with Virgin Mobile winning an award for its efforts to improve the lives of the young and homeless.
---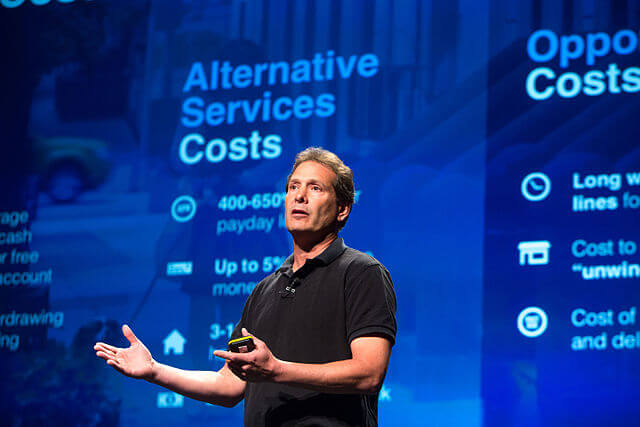 (©Pop Tech, used under this licence)
---
9. Richard C. Perry
MBA class of 1980
Former owner of Barneys New York
After attending NYU Stern's MBA by night, Richard's career has been less than smooth sailing. The billionaire went on to launch a hedge fund, Perry Capital, which owned department store Barneys New York from 2012. However, amidst investment losses, his firm met its demise in 2016. Then in 2019, Barneys New York filed for bankruptcy while Perry sat as chairman of its board.
---
10. Edouard de Rothschild
MBA class of 1985
Former head of Rothschild & Cie Banque
Part of the infamous Rothschild dynasty, MBA alum Edouard was always destined to have a high-flying career. After co-founding the Rothschild & Cie Banque with his brother, he became head of the bank in 2003.
Since stepping down from his position just a year after filling the role, he's still involved in the bank's non-financial projects, serving as the bank's non-executive chairman.
---
Next Read:
NYU Stern MBA Class Profile | Breakdown