With a combination of STEM and leadership skills, Susan Sasu's MBA job prospects were significantly advanced. Here's the story of how she landed a job at the world's biggest tech company, Microsoft.
---
Working at Unilever in Ghana and South Africa, Susan was operating at the center of Africa's rapidly growing consumer markets.
She was working in the customer marketing department, branding and developing some of Unilever's biggest care products. But Susan had even higher aspirations.
"I wanted to step up into a more dynamic space where things are changing so quickly that you have to adapt quickly and dynamically," she remembers.
Her industry of choice—tech. Her country of choice—the US.
---
A strong sense of community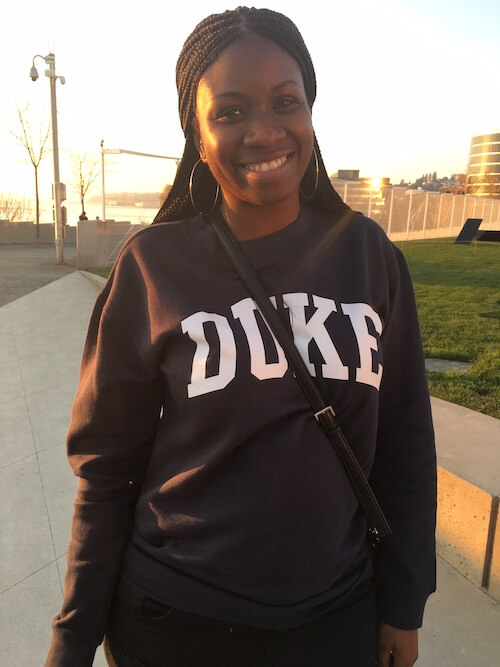 Choosing between the different top MBA programs, Susan knew exactly what she was looking for.
"I was looking for a place with a strong sense of community, with people who genuinely cared about your wellbeing," she notes.
At an MBA fair, she stumbled across the table for Duke's Fuqua School of Business. The team and alumni exuded a warmth and enthusiasm, and instantly she knew this would be the place for her to go and study her MBA.
Fuqua's MBA class is smaller than other top MBA programs, making for a tighter knit, closer community.
---
Developing a solid grasp of tech
Susan's decision to choose a US program didn't come lightly, and she knew that she would need a competitive edge to continue her career in the US after graduation.
The MBA gave Susan the vital tools to help her transition into the tech role that she desired.
She enrolled on the Management Science and Technology Management (MSTeM) track on the Fuqua MBA, which gives students proficiency in digital and technological fields to prepare them for a career in tech.
"It gave me a lay of the land, particularly in terms of how the technology industry is evolving," she notes.
As Susan's focus and experience was marketing, she wanted to explore the ways that technology is affecting marketing, as well as the different considerations that tech companies make in marketing their products and services.
The MSTeM focused on strategic marketing through innovative technology, looking at how to deploy new data and analytics tools to make marketing more efficient.
This is something she uses in her current role at Microsoft, as a product marketing manager for surface devices. She is developing new insights into how their products are performing on a global scale, as well as exploring the next market frontiers that Microsoft could be expanding into.
---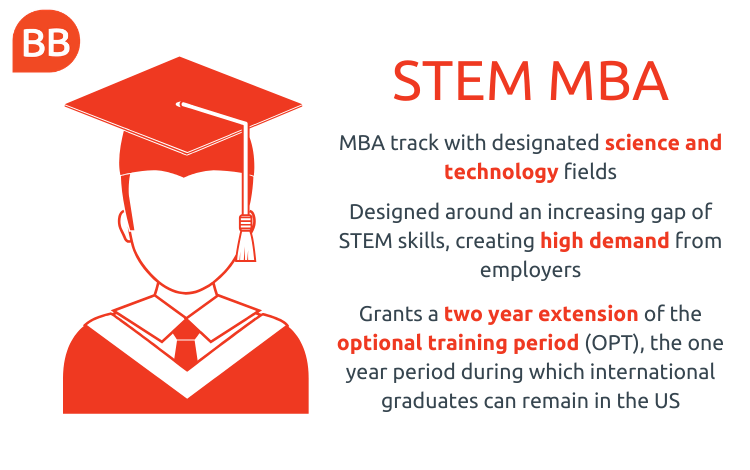 ---
A diverse and rewarding culture
The multicultural environment at Duke also helped to expand Susan's knowledge and experience.
From a bachelor's program in Ghana, which was mostly native students, Susan was launched into a program which is 37% international—a huge asset to her studies.
"It gives you exposure to great discussions inside and outside of the class, [which] really impacts you and shapes the way you think about the world, about business," she stresses.
"Hopefully I had this affect on them too!"
Susan also benefitted from the supportive atmosphere and mentoring that she got from second year students, so much so that she wanted to give back herself.
In her second year, as a Fuqua Coach K Center of Leadership and Ethics (COLE) Leadership Fellow, Susan mentored 12 first year students, through structured leadership sessions as well as one-on-one sessions.
"Those interactions really let me take a step back and adopt an empathetic, listening position," she recalls. "A soft skill I was keen to improve during my time there."
She also had a chance to input into the culture of the MBA class, working on a team of admissions ambassadors who interview prospective students and feed back to the admissions committee.
---
As well as giving her these tech skills, the MSTeM also helped Susan in being able to stay on and work after she had completed her studies.
The STEM designation that the MBA program has offers international students like Susan two additional years on top of the one-year optional training period (OPT).
"Duke really helped giving me that edge in terms of the whole immigration process," she highlights.
Now based at Microsoft's headquarters in Seattle, Susan's career transition has paid off, well-poised to continue a career in America's tech industry.
Related Content: