Tara Mumford knew about the top job opportunities on offer for MBA graduates even before going to business school. According to research from the Graduate Management Admission Council (GMAC), 76% of global companies plan to hire MBA graduates in 2019.
The companies most likely to hire these grads are in industries like consulting, energy, finance, healthcare, and technology.
Hoping to take advantage of these opportunities and advance a career in marketing, Tara set out on the two year MBA program at Emory University's Goizueta Business School. "I knew it would open additional doors and career opportunities for me," she explains.
Today, Tara works as vice president for Citibank's global marketing department, based in New York.
---
From MBA to job
While looking into business school programs, Tara was drawn to Emory's prestige, small class size, and welcoming culture. "I felt like I belonged from the beginning," she reflects.
The MBA program on offer at Emory also allowed Tara to develop her marketing knowledge, in preparation for a career pivot. She was able to undertake the marketing concentration, which includes electives like Consumer Behavior and Product and Brand Management.
The track also gave Tara the chance to join a class trip to New York, and visit the marketing departments of some financial services companies. For Tara, the trip uncovered an interest in the marketing strategies these companies use. One of the firms she visited was Citibank.
"While I was there, I made a connection who was also a Goizueta alumni," she recalls. The connection soon led to a job.
---
Popular job opportunities for MBA graduates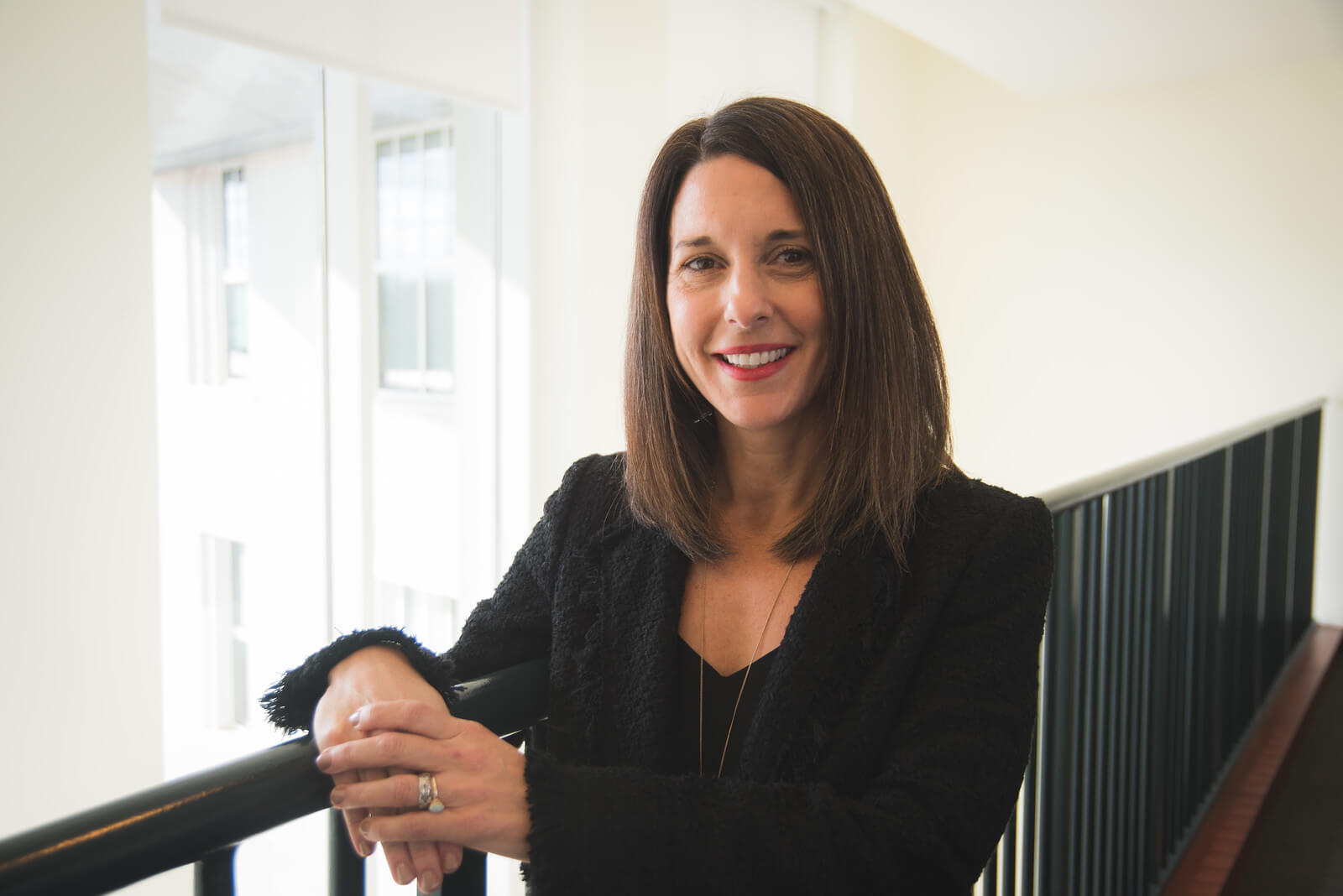 Working in the banking sector, Tara joined a significant portion of her classmates, but banking isn't the only opportunity available for MBA graduates.
Research by GMAC shows that MBAs are advantageous in industries ranging from health care to manufacturing, from energy to nonprofit and government. Well over half of employers in each of these industries agree that business school graduates are well prepared for success in the sector.
Different schools lean towards different industries, though. At Goizueta Business School for instance, almost half of students use the MBA to pivot their career, and about the same proportion move into consulting roles when they graduate.
Consulting helps graduates to gain experience in a variety of different sectors, and build a powerful network. "It's a really great launch pad for a new career," says Maureen Manion-Leone, Associate Dean and Executive Director of MBA Career Management at Goizueta (pictured above).
The high salaries on offer are also appealing to graduates. "Going into consulting helps students get a strong return on their MBA investment," Maureen notes. MBA grads from Goizueta find consulting roles with firms including McKinsey, Bain, EY, Deloitte, KPMG, PwC, and BCG.
Tech is another area of growing opportunity for Goizueta graduates. About 16% of the school's MBA grads find their way into tech-related jobs.
"Technology has definitely grown as an MBA employer," Maureen observes. From startups to large multinationals, tech companies are more likely than employers in other industries to be in growth mode, according to GMAC's 2019 hiring report.
---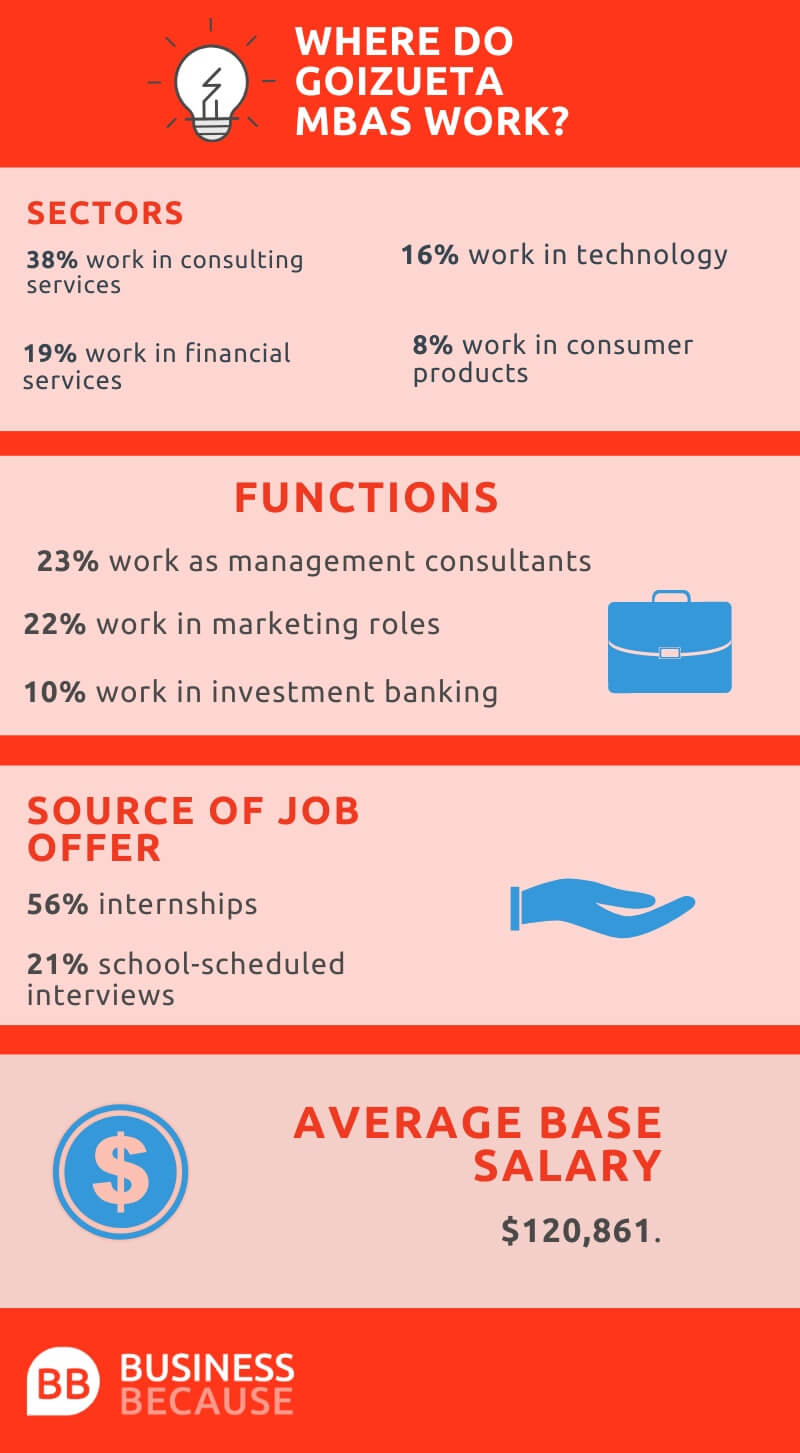 ---
Growing job markets
While large companies are traditionally more likely to hire MBAs, with 92% planning to take on graduates in 2019 according to GMAC, now one-in-two smaller companies also plan to hire MBAs.
Students at Goizueta are becoming more open to working with smaller firms, too. "The benefits of working with a small business as an MBA is getting to do really meaningful work and drive the business, because you're likely one of the few MBAs working there," Maureen explains.
An increasing number of MBAs also want to start companies of their own. This trend can be seen at Goizueta, where more students are exploring careers as entrepreneurs and developing socially-impactful business ideas.
Goizutea offers dedicated entrepreneurship team to help students develop their ideas for launch when they graduate. It also has a center for social enterprise to nurture the next generation of social innovators.
"Students today are a lot more civic and socially minded," says Maureen. "And we're seeing more students moving into social enterprise."
Related Content: