Applying to jobs after business school can be painful, but things are different in India. In a one-week on-campus recruiting effort at the Indian School of Business (ISB) last year, 1194 job offers were made. Around 98% of MBA students at ISB were placed into jobs three months before they graduated. For ISB dean, Rajendra Srivastava, it's a sign of a growing economy.

Rajendra served as a dean and provost at schools in the US and Singapore before joining ISB in 2016. While applications to US MBA programs have declined in recent years, demand in India, he says, continues to grow.

As India's economy grows too, there's an increasing need for professionals with management expertise across industries and geographies. "If you look at a large multinational company and ask where the growth is coming from, as much as 80% of it will come from areas like China and India," Rajendra explains.

Wherever you're based, knowledge of the Indian way of business is becoming critical.
---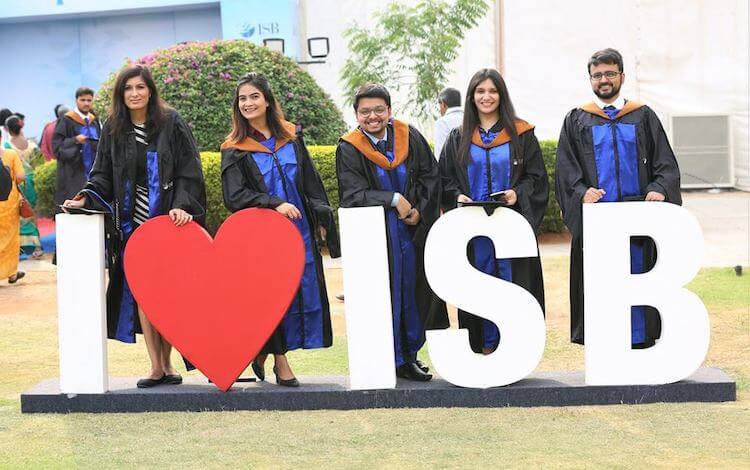 © ISB via Facebook
---
Doing an MBA in India
After China, India is the world's second-fastest growing economy. Indian companies are challenging major new players in the West: Ola for Uber; OYO for Airbnb. In 2018 alone, Indian entrepreneurs founded 1,200 new startups.
As the economic center of the world shifts, countries that are still referred to as emerging are better referred to as growth markets, Rajendra says. "There is nothing emerging about India!"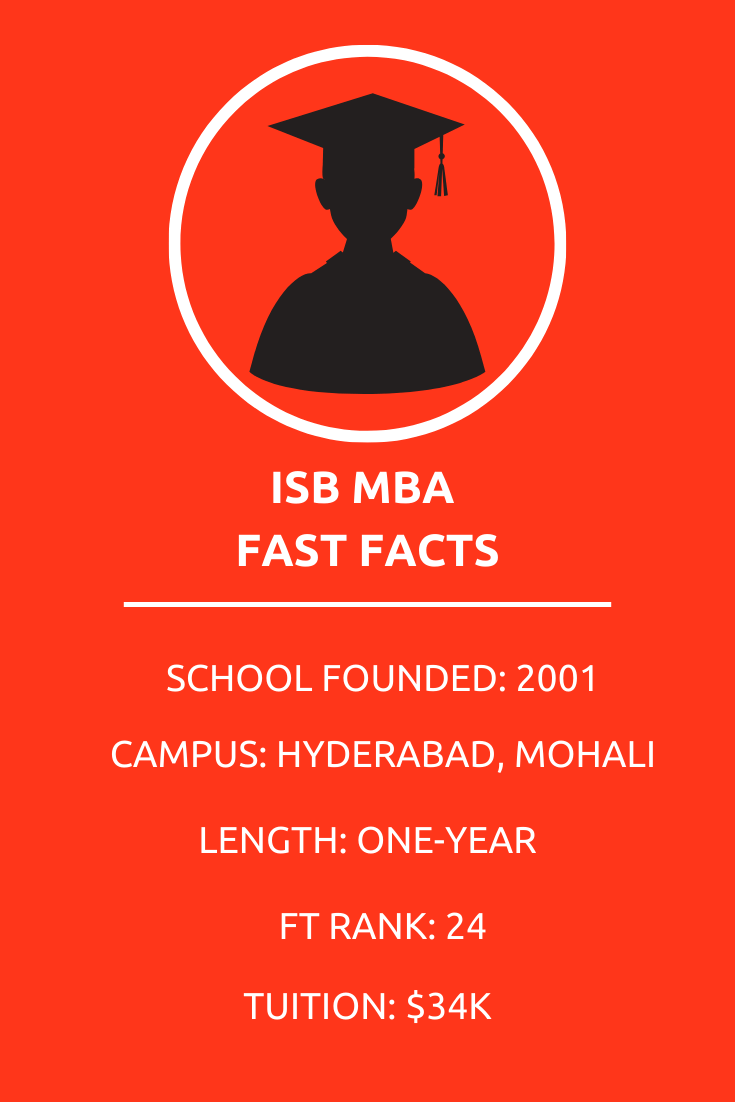 But learning how to do business in India is different to the US or Europe. Indian schools, Rajendra says, focus more on public-private partnerships—a strong working relationship with government is a key factor to the successful growth of companies in Asia.
How do you manage competition? How do you manage growth? Rajendra says the best content for these ideas come from growth markets themselves.
"There will be more employment opportunity in India. What's necessary is an ability to think critically and manage volatility and complexity," he continues.
"India represents an opportunity for students from the West to find their feet in these markets. Spending a year here, learning about India, gives them an advantage."
---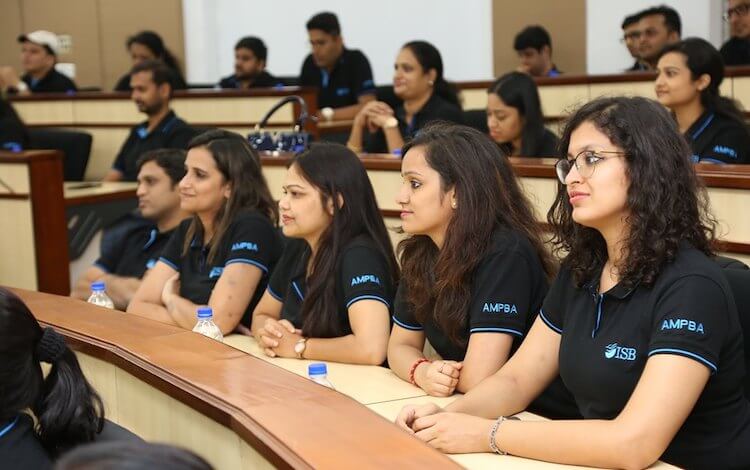 © ISB via Facebook
---
Future of the MBA
Many Indian business schools still face a challenge when it comes to attracting international MBA students. The key, Rajendra claims, is to work more closely with the Indian government, to promote the country as a strong study destination for management education as a whole.
But the prospects are good. India now boasts four business schools in the top 50 of the Financial Times' Global MBA Rankings. ISB is the top-ranked at 24th. ISB is rewarded for its strong employment statistics—the average salary increase of MBA students at ISB after graduation is a massive 187%, with alumni earning over $150,000 three years after graduation, according to the FT.
Around 30% of students who apply to ISB have experience abroad, Rajendra says. While ISB has campuses in Hyderabad and Mohali in India, it's contributed to business globally. ISB alums include Neeraj Arora, former VP of WhatsApp, Ankur Warikoo, co-founder of e-commerce firm Nearbuy (formerly part of Groupon), Manik Gupta, chief product officer of Uber, and Lalit Singh, COO of Udacity.
The future for the ISB MBA—known in India as a Post Graduate Program in Management (PGP)—is global expansion, Rajendra says. "You can expect a lot of international collaboration, working with universities in the East and the West. There are lots of universities that want to have a presence in India."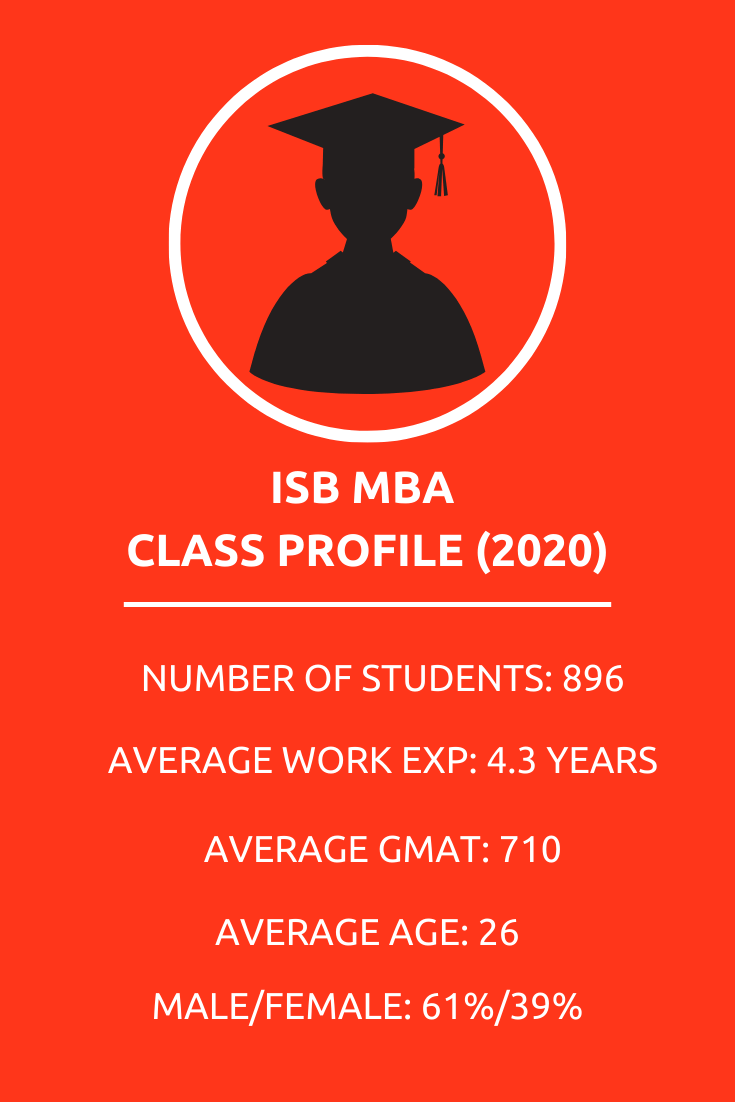 ISB's MBA program will lead the way, Rajendra claims, because of its close connections to corporate India. ISB has 10 research centers—across areas like analytical finance, healthcare management, and infrastructure management—working closely with corporate partners, with MBA students exposed to expertise across industries.
MBA students live in a safe environment on-campus for the one-year ISB MBA program, with 640 contact hours squeezed into 51 weeks— that's typically more than the contact time you'd get for a two-year MBA. ISBians learn to get work done even when pressed against time, says Rajendra. "In fact, when you graduate from ISB, you will not know what to do with your time!" he smiles.
ISB graduates, he says, are known for "getting things done" and the close-knit environment, with access to world-class facilities, fosters entrepreneurship. 25% of ISB MBAs who graduated before 2007 are now involved in startups. Overall, over 500 companies have been started by ISB alums.
"If you look at business schools, the opportunity for lifelong learning and the chance to expand your horizons often depends on the alumni network," Rajendra says. "We graduate around 1,200 MBA students per year. We were the fastest Indian school to get to 10,000 alumni, and we'll be even faster to get to 20,000.
---
© ISB via Facebook
---
3 things every ISB MBA should have
If you're thinking of applying to ISB, you'll have to meet the standard set of admissions requirements: GMAT, bachelor's degree, two years of work experience. But beyond the admissions criteria, Rajendra says there are three things everyone applying to ISB should have:
1. Can-do attitude
"ISB MBA students should be prepared to hit the ground running. You'll be working in teams, making presentations, and doing things on the fly. No matter the time pressure, you need to get things done!"
2. A USP
"We're looking for diversity of experience and mindset. What do you bring to the table? If you have unique attributes—whether you've spent five years in the armed services or whether you're a country-level athlete—we want you!"
3. Leadership potential
"Our honor code is really important. We look at IQ, EQ, and also what we call HQ; Heart Quotient. Are you only thinking about yourself and financial gain? The leaders of tomorrow need to think about the wider world and community; not just corporate performance."
Related Content: