Josephine Stoker came face to face with the impact of climate change while working in rural Mongolia. Seeing the importance of reducing our carbon footprint, she used the skills she learned on a Master of Science (MSc) in Management program to launch Capture; an app to track and reduce carbon emissions.

Josephine graduated from her MSc in Management at Singapore Management University Lee Kong Chian School of Business (SMU LKCSB) five years ago, but life in the business world wasn't always on the cards.

Between her undergraduate degree in psychology and her MSc in Management she left the UK to work for a sales role in Malaysia, but soon realized that she wanted a more strategic role.

"The Masters was a fresh chance—a reset. I wanted to take a Masters that would provide me with a good foundation in business and acquire a broad repertoire of current skills that would be helpful in my next play," she explains.

"I chose the SMU program because it is broad-based and focuses on business in Asia. The fact that my classmates came from all across Asia was a great bonus."
---
From a MSc in Management degree to startups
Entrepreneurship is a popular career path for business degree grads. 25% of business school alumni say that entrepreneurship is their career goal going into a program.
With its international makeup and healthy startup ecosystem, Singapore was the perfect choice for Josephine.
"Singapore is such a fantastic hub! It's international, multicultural and diverse, and I wanted that reflected in a school," says Josephine.
SMU certainly reflects this. The MSc in Management boasts 92% international students, and it was also the first triple-accredited business school in Singapore, receiving accreditation from AACSB, AMBA, and EQUIS.
Josephine completed two internships during her 12-month program, one at education startup The Change School in Singapore, where she had the chance to work first-hand with the co-founders, and another at accounting firm BDO.
SMU's evening classes gave her the chance to build work experience during the day, she recalls.
---
Applying a MSc in Management to entrepreneurship
After her MSc in Management, Josephine took a leap and co-founded the Nomadic School of Business. This organization helps bring business education to nomadic communities throughout Africa, Australia, and South-East Asia.
It was during her time in Mongolia that Josephine saw the real effects of climate change, which has hit the nation particularly hard.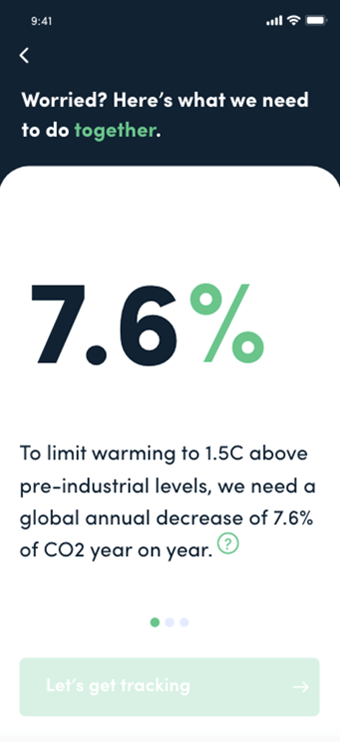 Between 1992 and 2006 alone, the amount of barren land in Mongolia tripled, while 70% of its land was, and is, at risk of becoming desert.
These changes, and how they impacted local people, inspired Josephine to take the next step in her entrepreneurial journey.
"A lot of the communities we were working with were on the front line of climate change, and I felt like I couldn't keep going along and pretending everything was fine," she reflects.
On her return to Singapore, she applied for the Antler program, a dedicated six-month startup program that helps entrepreneurs find a cofounder and start a company.
100 people are invited to each cohort, half with business backgrounds, the others with tech backgrounds, Josephine recalls. "Antler will invest in a third of the companies founded, and our idea was invested in."
So the Capture App was born—a tool designed to help people "track, reduce, and remove CO2 emissions from their everyday lives," Josephine explains.
---
Championing sustainability
Though business and governments have their part to play in reducing the overall effects of climate change, Josephine is certain that individuals can make a difference, too.
"We want to empower people that are worried about climate change but don't know what to do, and transform climate worriers into climate warriors," she says. In fact, the Capture app can help people reduce their CO2 emissions by about 7.6% year-on-year.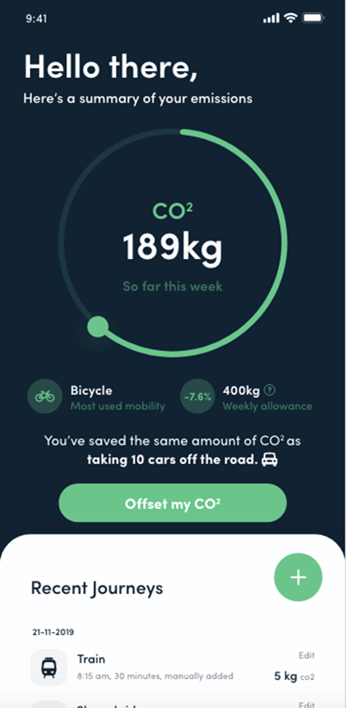 Josephine believes that the MSc in Management program was pivotal in her entrepreneurial journey.
"I learned so much that has been relevant in my work," she says. "Strategy, marketing, and even accounting. Not to mention the network of classmates who have also become part of my support network."
Josephine admits that building a startup has become more challenging due to the ongoing coronavirus crisis.
"I was supposed to be going to New York this evening and having three months in the US," she says. "Instead, we're going to spend this month really working on the product."
For now, Josephine is seeing the benefits of the switch to remote working.
"Our app allows people to automatically track CO2 emissions from GPS information, and people working from home can see that their emissions are greatly reduced," she points out.
"We hope that this will have long-term effects on people—they'll realize that they don't necessarily need to be present in person all the time."
Related Content: