Italian native Luca Pozzan didn't expect his work to take him half-way round the world, but after studying for an MBA at the Chinese University of Hong Kong (CUHK), he completed the fabled MBA triple jump and launched a new career in finance.
When Luca began his career in 2012, there were few opportunities available that really gripped him. He had just graduated from a Master's degree in economics, and was looking for a role that would challenge him, while offering plenty of scope for advancement. He took up a job with a car dealership in Germany as an international purchaser, but soon realized it was not for him. He felt the itch to try something different.
After speaking to friends in different industries, he found that a career in finance fitted his skills and interests perfectly.
"My friends in finance found it interesting and stimulating," he explains. "And I recognized there were many great job opportunities."
But to transition from the automotive sector to finance, he knew he would need to re-skill: that's where an MBA came in.
---
Choosing an MBA in Hong Kong
When selecting the perfect MBA program, Luca knew he wanted to get outside his comfort zone. He considered business schools in London and mainland Europe, but decided that being so close to home would not offer the transformational experience he craved.
"I wanted to challenge myself at every possible level—not just educationally, but also in daily life," he recalls.
This realization led him to Hong Kong. The region offered a totally new culture and lifestyle to explore, as well as prestigious universities, and ample opportunities in its thriving finance sector. As well as being a fintech hub, home to eight virtual banks including WeLab, Hong Kong is strategically placed for professionals hoping to break into the financial sector in China, and Asia at large.
"In Asia, I think the finance industry is transforming," Luca explains. "Traditional banking is in decline, and it's vital that we look toward the digital future of banking."
Keen to study at a well-renowned school in the city, Luca settled on CUHK. Ranked in the world's top 100 programs by the Financial Times the prestigious full-time MBA offered Luca the chance to undertake a Finance track, learning from global experts.
---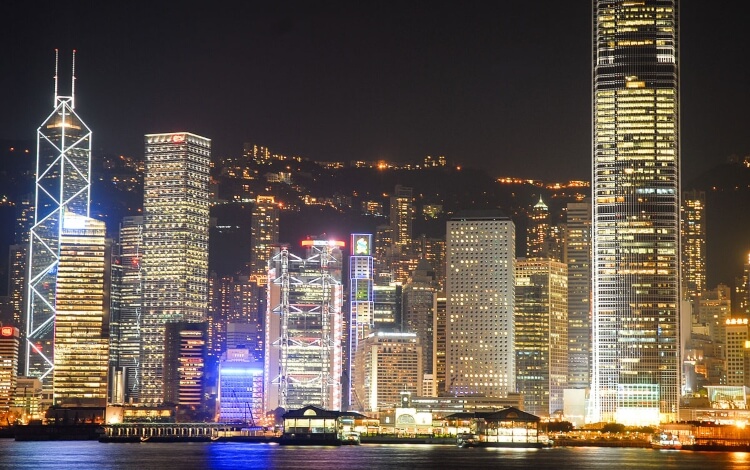 ---
Hong Kong Skyline, © Mstyslav Chernov, used under this license
---
Gaining hands-on learning in the real world of finance
At CUHK, modules from Corporate Financial Reporting to Fintech Analytics helped Luca build a deep understanding of the sector—especially in Asia. Because he didn't have a background in finance, Luca opted to take the Finance concentration on offer, which would help him develop a strong knowledge base on which to build. "They laid the foundation for my career in finance," he says.
Later in the MBA program, he applied and built on this knowledge in a real-world setting through CUHK's Business Practicum.
During this experience, small teams of MBA students work with a Hong Kong company on a real business issue they are facing. Over the course of four months, Luca and his team supported the China-ASEAN Investment Cooperation Fund—a Hong Kong headquartered asset management firm, specializing in energy and infrastructure.
The team researched alternative investment exit strategies, offering recommendations for the company's second fund.
"It was really fascinating to dive into some of the most pressing problems the financial services industry faces," Luca reflects.
Equipped with this hands-on experience, Luca landed his dream internship with banking group Intesa Sanpaolo when he graduated from the MBA, as a corporate banking intern.
His cross-cultural experience in both Europe and Asia made him the ideal fit for the Hong Kong office of this Italian banking group.
---
Related Content: