Given its proximity to bustling tech hubs Seattle and Silicon Valley, Vancouver is becoming an innovation epicenter. On top of all this, the Canadian west coast city consistently ranks amongst the best places to live globally.

As one of the world's best cities for MBA careers in tech, Vancouver's economic growth throughout the COVID-19 pandemic is partly due to their flourishing technology sector.

As a result, Vancouver continues to attract MBA students enticed by the ample job opportunities available in their burgeoning industries.
---
Growing tech sector
Over the years, Canada's tech sector has gone from strength to strength, growing at an average rate of 6% every year. 2020 was no different: 50% of British Columbia's tech companies recruited throughout the pandemic.
During the pandemic, tech giant Amazon bolstered Vancouver's economic prospects by creating 3000 additional jobs in 2020, bringing the total number of employees in Vancouver to 8,000.
Amazon VP and Vancouver site lead, Jesse Dougherty, says Amazon's announcement will ensure skilled professionals can take on world-class challenges for customers in Vancouver without leaving Canada for a thriving tech career.
"We continue to see interest from global companies expanding their operations in Vancouver. Amazon's presence in Vancouver attests to the strength of our tech sector and our local economy," notes Zaa Nkweta (pictured below), manager, recruitment, and admissions for the Full-time MBA at the University of British Columbia Sauder School of Business.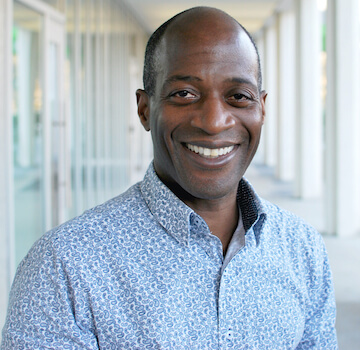 The knowledge that, right on their doorstep, Vancouver has access to one of the world's most profitable tech companies will entice ambitious business students to UBC Sauder.
MBA students interested in pursuing other career paths will be glad to hear technology isn't the only booming sector in the vibrant city. Reports of downtown Vancouver's limited office vacancy in 2020, at the height of the pandemic, reflects the growth of other business areas, too.
Zaa notes that MBA students pursue consulting, business development, financial analysis, account management, product management, and healthcare besides tech. After the pandemic, healthcare and finance are among the top sectors experiencing rapid demand for skilled professionals across Canada.
Many UBC Sauder MBAs determine their career path by creating startups. MBA grad, Marc Wandler, leveraged his entrepreneurial mindset when he turned the problem of excess beer waste into a nutritional, and sustainable, snack ideal for diabetics.
"We remain very optimistic regarding our UBC MBA candidates acquiring post-MBA employment opportunities," notes Zaa.
---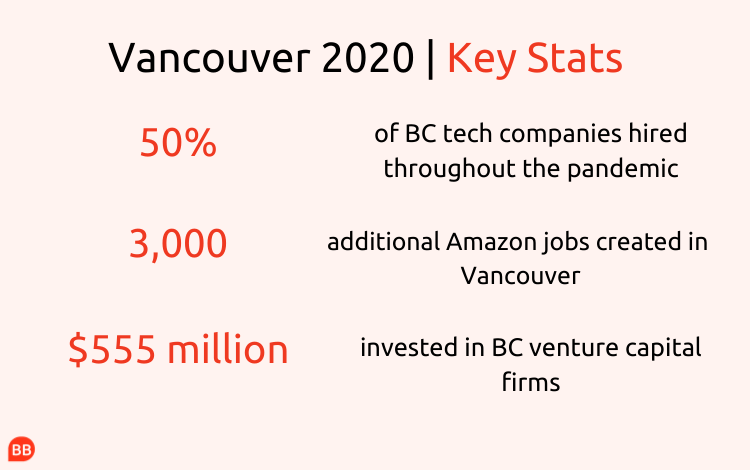 ---
Practicing innovation
The MBA provides the analytical, leadership, and strategic acumen to thrive in growing business sectors.
Nestled in the heart of Vancouver—the birthplace of startups like Hootsuite and Slack—UBC Sauder provides students with great opportunities to work with startups. During your UBC Sauder MBA, you'll get involved in local ventures' business decisions through the innovation and entrepreneurship track, which educates students on market gaps and how to harness the power of innovation.
Zaa explains that the collaborative relationship between students and startups works two-fold. "Students effectively help to bring these startups to scale, and so the learning outcomes for our students, as well as the ability to become part of the local ecosystem before they graduate, speaks volumes in terms of the support Vancouver provides for students, both international and domestic."
UBC offers the technology and analytics leadership track for students intent on upping their knowledge of the latest tech and digital trends—such as fintech, customer analytics, AI commercialization, and automation—while learning leadership competencies.
Echoing the nearby tech industry's forward-thinking vision, UBC Sauder thinks beyond the MBA, helping students map out their career aspirations. "Students work individually with a coach to activate a career plan, and to also strategically align their journey through the program to match their career goals," explains Zaa.
Ultimately, the opportunity to tailor your MBA to suit your chosen career path gives you the best possible chance of landing your dream role.
---
Investing in the future
Ambitious business candidates with their sights set on working at the frontier of technological and digital projects should look no further than Vancouver.
In 2018, British Columbia's tech companies generated over $17 billion in GDP, with a tech professional population of 75,000 in Vancouver alone.
Despite the pandemic, innovative businesses are still flocking to Vancouver. By the first half of 2020, venture capital firms in British Columbia received $555 million in investment, furthering the growth of Canada's innovation ecosystem.
"Vancouver has a dynamic and robust entrepreneurial and innovative culture. The investment in innovation and entrepreneurship attracts a talented pool of professionals, securing companies' continued investment and presence in the city," comments Zaa.
With opportunities to work with global tech companies in Vancouver, such as Microsoft, Facebook, Amazon, and Apple, as well as the Big Four accounting firms, the city attracts both domestic and international students.
Vancouver even offers startup visas to entice entrepreneurs to the west coast city. And there's positive news for international graduates, too. Canada prides itself on welcoming talented people from across the world. The Postgraduate Work Permit Program affords graduates from Canadian universities time to find work experience opportunities post-study, simultaneously boosting the economy. It's a win-win.
"When you compare Canada to the US, the system here is more geared towards providing students the opportunity to work post-graduation, and remain here permanently if they wish," considers Zaa.
Judging by how well Vancouver's burgeoning business sectors have coped throughout the pandemic, he says, the future looks bright for UBC students post-MBA.
Related Content: