Top companies recruit thousands of MBA graduates into exciting jobs across industries like finance and consulting each year. On average, MBAs earn $30,000 more than other business school graduates.

To get the best MBA jobs after graduation, you need to find a well-ranked business school with a strong careers service and top reputation with MBA recruiters in your locations of interest.

In China, Jiao Tong University Antai College of Economics and Management's MBA program is ranked sixth in the world for career progression by the Financial Times, with 98% of students employed within three months of graduation.

The Antai MBA is also ranked the best value MBA program in China.

What can you expect after graduating from a top-tier MBA program? Here are five popular jobs for MBA graduates:
---
1. Management consultant
Consulting firms hire thousands of MBA graduates every year. The 'Big Three' of McKinsey & Company, Bain & Company, and Boston Consulting Group (BCG), are some of the top MBA employers, and all three have offices in Shanghai.
Consultancy firms work with clients across a number of areas, allowing MBA graduates to use the skills they learned during their MBAs. The Antai curriculum covers a variety of the skills consultants need, including strategic management and international business.
Environmental consultancy is also a growing area, and students can study modules in corporate social responsibility and corporate environmentalism to develop environmental expertise. Management consultants usually cover many fields before specializing as they progress through their career.
Consulting is also renowned as a well-paid industry, the big three offer starting salaries of $165,000 per year to their MBA graduates, plus bonuses of $50,000, making working as a management consultant one of the most popular jobs for MBA graduates.
---

---
2. Financial analyst
Financial analyst is one of the most popular post-MBA finance jobs, seeing graduates working on financial models and gathering data. Throughout the Antai MBA, students take core finance modules like international and corporate finance, as well as financial accounting. During the third term, students can also opt to take the security investment module during the elective period.
Becoming a financial analyst requires either certifications like the Chartered Financial Analyst (CFA), or an MBA. Studying at a top business school like Antai, which was voted in the top 15 MBA programs in the world for finance, will make you a strong candidate.
Plus, Antai students benefit from studying in one of the world's finance hubs; the Shanghai Stock Exchange is the fourth largest in the world.
---
3. Human resources manager
Human resources (HR) managers use their management skills and expertise in organizational behaviour to run the human resources departments within their company. Daily work includes recruiting staff, managing employee performance and discipline, and developing new ideas to improve the workplace.
The Antai MBA has a strong focus on management, with HR-based modules like organizational behaviour and human resource management. The program is also uniquely placed as a globally focused MBA, taught in China. Students graduate with an understanding of both eastern and western cultures, and the program promotes this with a module in cross-cultural management. This focus helps Antai MBAs to navigate the culture and work practices of any workplace once they enter employment.
Top MBA employers like Amazon and Microsoft pay their HR managers as much as $120,000, while the average across the US is around $80,000.
---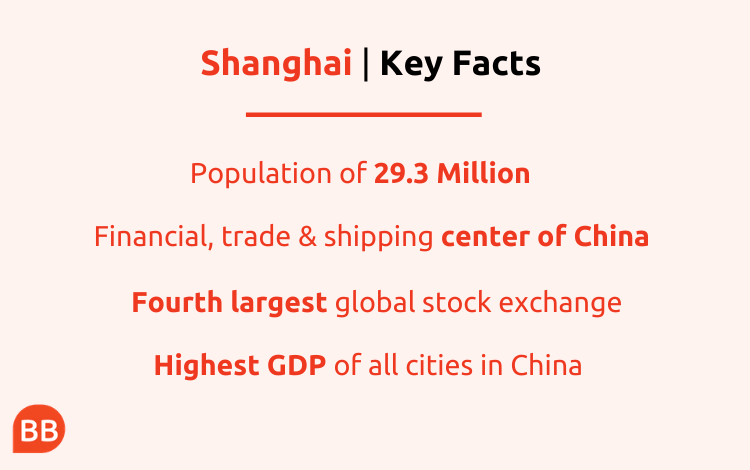 ---
4. Investment banker
Another top post-MBA finance job, investment bankers advise clients to help increase their financial success. Their clients often include institutions, companies, and even governments.
Multinational companies like UBS and Credit Suisse pay graduates as much as $155,000, and breaking into it is made easier through the careers support Antai offers.
The school's prominent Commercial Bank Association provides careers advice on entering the field. It also offers networking opportunities, as the association comprises students and alumni within Shanghai's banking sector, and is advised by a member of the Chinese Monetary Policy Committee.
The careers center also helps to bridge the gap between students and future employers through networking events, including the Industry Community Class which brings students together with industry leaders and recruiters during company visits and networking events.
"Antai is very supportive from the start in maximising each student's exposure to opportunities, whether these are job fairs, online portals or competing in cultural and professional prizes," says Anais Pothon, an alum from the Antai MBA.
---


---
5. Project manager
Project manager roles vary between companies because of the different types of projects they focus on, but project managers need a good understanding of business strategy as they will spend much of their time directing strategy on their projects.
Leadership skills and a practical knowledge of how to tackle problems and steer a team are essential. At Antai, students begin working on their leadership and teamwork skills during a pre-orientation period before the first semester. The program also encourages students to complete their dissertation—which takes up the entire fourth term—working with a company on practical, real-world projects.
Top employers of MBA students, like IBM and Accenture, pay project managers salaries of around $110,000.
---
By enrolling in a top, careers-focused MBA program, you'll have a good chance of securing one of these popular MBA jobs after graduation.
Related Content: