Practicing as a doctor on the weekends, running a telehealth startup, and studying for a full-time MBA sounds like more work than most people do in a lifetime. But that's exactly what Diogo Medina chose to undertake when he enrolled in the Lisbon MBA Católica|Nova.

Since the start of his medical career, HIV and hepatitis testing have been personal causes for Diogo. As a doctor, Diogo felt a need to help the local community and felt committed to helping members of the LGBTQ+ community, which he is a part of, by volunteering at a local test center.

But he realized that a high-level strategic approach would help him reach more people when it came to testing and treatment. That's when he decided to fulfill his long-time ambition of getting an MBA.

"I hadn't even finished my medical degree when I knew I wanted to do an MBA. Business was something I was really interested in," Diogo explains.

Diogo is combining the management insights he gleaned with his extensive medical background to change the lives of people living with HIV through his work with biotech and pharmaceutical giant Gilead Sciences.
---
Why the Lisbon MBA Católica|Nova?
When he first decided to pursue an MBA, Diogo started looking for a program that would allow him to combine his medical knowledge with business acumen to make a positive impact.
He quickly realized that the perfect program was right on his doorstep—the Lisbon MBA Católica|Nova — a joint venture between Católica Lisbon School of Business & Economics and Nova SBE.
"I am a Lisbonite myself, so the program meant I could continue to practice as a doctor while also attending one of the best business schools in Portugal," he explains.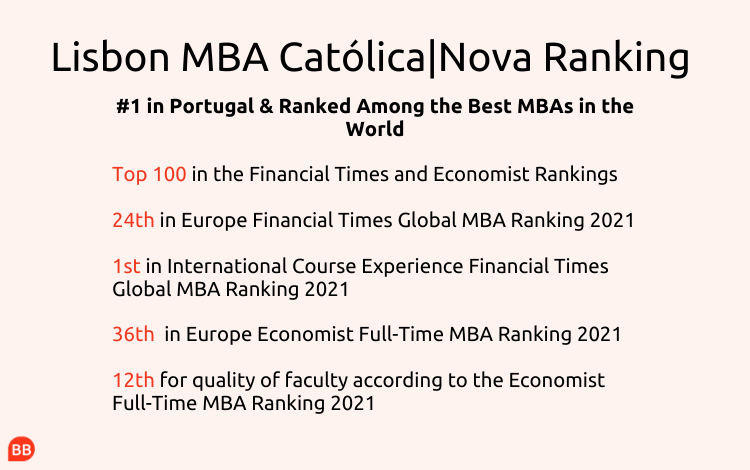 While doing his MBA, Diogo and his cohort were exposed to important business topics such as uncertainty and decision making and value-based management. This approach helped prepare them for leadership roles across industries.
Along with these management classes, Diogo had the chance to learn the technical foundations of areas like marketing and finance, giving them a broad sight of how a business operates.
Diogo appreciated the opportunity the MBA gave him to study for a month at MIT Sloan in the US. Here, he learned new skills and experienced the US business landscape. During the visit, Diogo visited businesses in Boston to gain insight into how companies function in the US.
By spending this time at MIT, students are able to grasp the intricacies of global business and international etiquette, standards, and trade to make them better global leaders and workers.
This provided him with a more global view of business—incorporating important issues such as global markets and macroeconomics—which help him in his post-MBA life. Alongside his role with Gilead, Diogo runs a telehealth startup called CODOVI, which offers health advice to travellers through easily accessible virtual consultations.
---
Using an MBA to combat HIV
As a medical professional, Diogo's overarching mission is to prevent and treat STIs and viruses, especially HIV and Hepatitis, which have a devastating impact.
---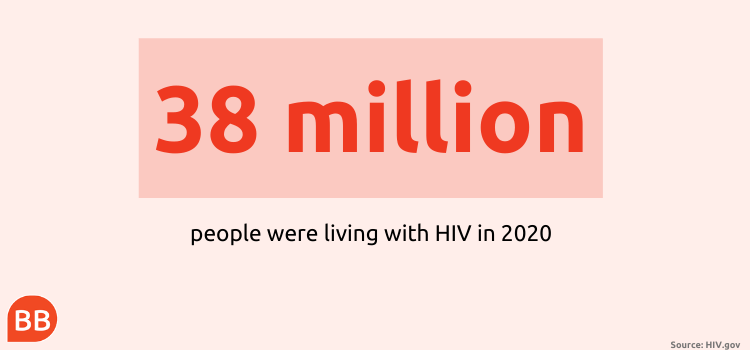 ---
In 2020 approximately 38 million people were living with HIV. The same year, 690,000 AIDS-related deaths were recorded.
"Before my MBA, I volunteered at a local organization that does free STI check-ups and doctor visits, so at a personal level, as a member of the LGBTQ+ community, and as a doctor, this really matters to me," Diogo shares.
Soon after graduating from the Lisbon MBA Católica|Nova, Diogo took up a role with the innovative biotech and pharmaceuticals firm, Gilead Sciences.
"The job posting was specifically seeking out an individual with the business acumen to run an HIV and viral hepatitis screening program for Spain and Portugal," he recalls. "It felt like it was meant to be."
He joined the organization as a manager for government affairs and policy—putting his public health insights to good use—and quickly rose through the ranks.
Diogo is now associate director for government affairs and policy at Gilead Sciences.
---
Making a social impact
In his role, Diogo leads the way in finding and developing partnerships with governments and organizations across Spain and Portugal, allowing more people to be tested as part of large-scale testing programs in hospitals, charities, and health centers.
He was celebrated as a Rising Star by the alumni network at the business school in their annual MBA Heroes awards. Having received the award, he thanked the alumni community and dedicated his award "to the many women that have inspired me in one way or another."
Diogo's MBA armed him with skills that come in handy, with classes focussing on areas like negotiation and consultancy, which help him understand the inner workings of the institutions he is developing partnerships with.
These experiences come in handy still as Diogo understands the views and goals of different stakeholders in the healthcare world to roll out testing programs.
"Through my work with Gilead I have been able to work with 10 different organizations across Spain and Portugal so far, leading to 360,000 people getting tested," he says.
"My MBA skills feed into this and help me to have a great social impact."
Related Content: