Dr Deepankar Dhar was a proven leader even before he enrolled on the Lisbon MBA Católica|Nova—a joint venture between Nova SBE and Católica-Lisbon run in partnership with MIT Sloan.

He's a trained medical professional with eight years' experience as a resident house surgeon, medical officer, and resident medical doctor. During that time, he led a team of 30 staff, collaborated with C-level stakeholders, and led strategy and business development of a hospital.

But Deepankar wanted to shift his career towards the other side of the healthcare industry. That's why he chose to pursue an MBA, and since graduating he's used the expertise he developed to land a job as a medical manager at pharma giant, Pfizer.
---
Developing soft skills at the Lisbon MBA Católica|Nova
By the time he graduated, Deepankar had gone from local healthcare expert to skilled global manager. He puts that down to the soft skills training students get during the program, as well as the close-knit international cohort.
The typical class consists of 62% international students, 32% female students, and has an average age of 32 with eight years of work experience.
"I never interacted a lot with international students or colleagues before my MBA," Deepankar explains. "I learned a lot from peers who had backgrounds in finance, commerce, and business, and everything was new for me in terms of management studies."
He says he quickly learned about different international attitudes to working and was able to develop his communication and team leadership ability across cultures.
The Friday Forum series—a set of leadership workshops run throughout the MBA—particularly stand out. The sessions aim to build self-awareness, empathy, communication, and resilience. The idea is to create principled leaders with purpose and vision, who can make use of business to have a positive impact.
"There were diverse projects with diverse team members putting their hearts and minds into completing certain tasks," Deepankar recalls. "Sometimes it was hectic, sometimes we quarreled, and sometimes we were very happy; all these experiences I think have made me a better person."
---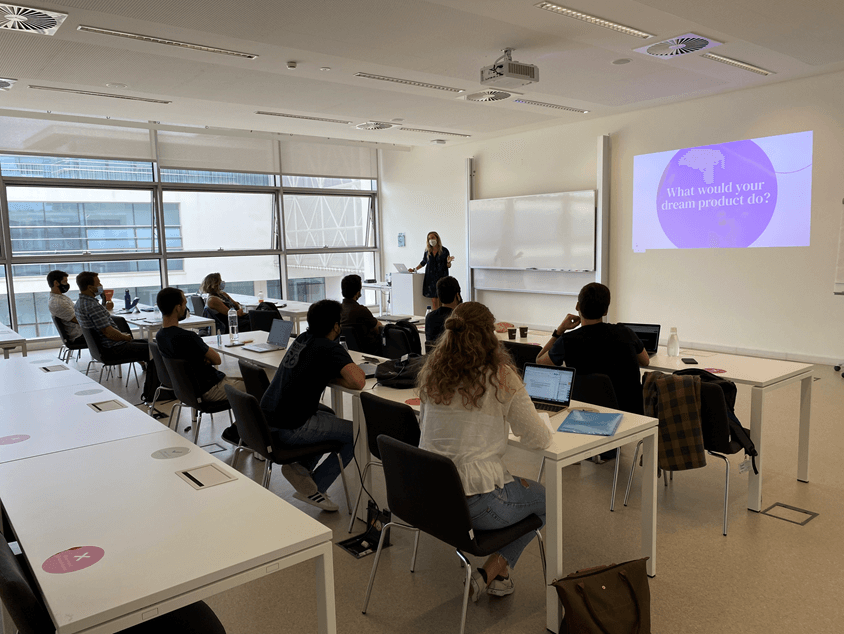 ©TheLisbonMBA / Facebook
---
The value of an international MBA alumni network
The Lisbon MBA Católica|Nova puts a strong emphasis on action learning, particularly in the months of July and August, when students can choose from the Entrepreneurship Hub, a Social Impact Project, an International Consultancy Lab, or an in-company assignment.
Deepankar chose the last option, and leaned on the MBA alumni network to land an internship with medical technology company, Siemens Healthineers. An alumna from the program previously worked for Siemens and put Deepankar in touch.
He helped define strategy, sales, and business development for a major diagnostic imaging provider in Europe, as well as develop a clinical workflow and operational efficiency model for a major hospital in Portugal. That all contributed to his post-MBA career.
Straight after the MBA he joined Johnson & Johnson in India, before joining Pfizer. His role at J&J was sourced through another MBA alum who had a friend working in J&J UK. He connected Deepankar with them, and that eventually opened a line of communication with the J&J India team.
In those roles, he met with various medical stakeholders throughout India to present and discuss the science behind the products and drugs. It was during the MBA he learned to communicate across the medical and business divide. Alongside the action learning experience and building an understanding of working in global teams, the core MBA curriculum provided Deepankar with an understanding of how a business works top to bottom.
---
Think like an entrepreneur
During the MBA students travel to MIT Sloan in Boston for a one-month immersion that focuses specifically on innovation and entrepreneurship and provides learning opportunities through company visits and workshops. They also become part of the MIT Sloan affiliate alumni network.
Modules cover things like Managing Technological Innovation and Digital Business Models. They also have the chance to work on their own venture.
Deepankar started working on a startup that would solve local healthcare challenges in India, something he says he wants to go back to eventually.
"The program helped me think about problems wherein certain technologies can provide solutions to a problem and build a better community," he says.
"Now I don't look at just the problem, but what the greater impact would be if we tackled the root cause of the problem rather than just treating the symptoms."
---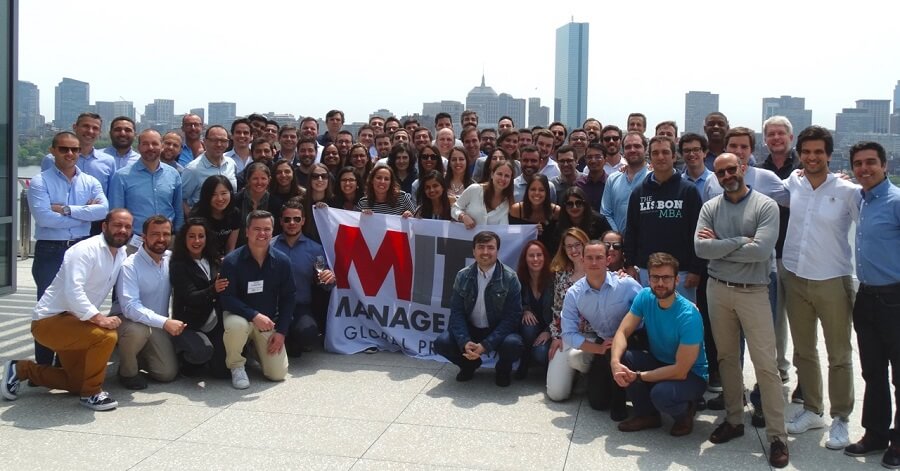 ©TheLisbonMBA / Facebook
---
Becoming a medical manager at Pfizer
Deepankar left J&J to move into his current MBA job with Pfizer in June 2020. As a medical manager in India, he is successfully interacting with global colleagues from all around the world, something he credits the MBA for.
"I think my exposure on the Lisbon MBA, travelling to Boston, and all those experiences have really helped me in forming better communication with my global colleagues," he says.
He adds that the MBA gave him a template to use to solve problems he regularly faces in his current role. He also has a vast network of international alumni on whom he can draw,
"Whenever I have a problem, I can reach out to my alumni; they are a really valuable knowledge resource."
Related Content: