Many ambitious professionals dream of taking their careers to the international stage—nearly half of international MBA applicants want to use their MBAs to switch countries.

McKinsey consultant Celso Benidio graduated from the China Europe International Business School (CEIBS) in 2021. Previously, he worked in his native Portugal in business development and in IT consulting in Myanmar.

Since the MBA, he's moved his career to consulting at McKinsey & Company in Vietnam, with a pit-stop in Shanghai for a business consulting internship.

With such an international career, Celso is well-placed to advise aspiring MBAs looking to use their experience to work internationally.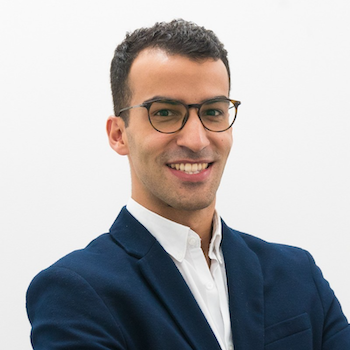 Want to use your MBA to launch an international career? Here's four top tips to make it happen:
---
1. Be strategic about your choice of MBA program to boost your international career prospects
Celso's interest in working in Asia had already brought him to Myanmar before his MBA, but he still wanted to explore opportunities in China.
When it came time to choose a program, he knew that an MBA at a top Chinese business school would help him do just that.
"I knew that studying at CEIBS would be a good way to acquire business knowledge and skills but also to learn about doing business in China specifically," he says. "I also knew I would be able to benefit from the school's exchange program."
Not only did Celso study in China with CEIBS, he also completed a semester at INSEAD in Singapore, gaining exposure to another area of the Asian market.
He says his experiences on both programs gave him the context-specific knowledge he needed to understand the business challenges in his desired region—a huge advantage when going into recruiting season.
---
2. Take advantage of MBA careers support to explore your international career options
One of the main ways that the CEIBS MBA helped Celso manage the move to Vietnam was by providing personalized career support.
"It was through the MBA that I was put in front of companies like McKinsey as they recruited directly from the MBA program," he says.
As well as giving students direct access to big firms, the school offers a range of career support, from mock interviews and postings to practicum projects. CEIBS also help students secure internship placements, an experience that Celso found especially useful.
"I'd advise students to use the summer internship as a way to experience a company in a risk-free way and get to know the cultural context of your work," he says.
Celso completed a consulting internship with Bayer in Shanghai, focusing on projects in the APAC region. He says his internship supplemented his classroom teaching and gave him hands-on experience of the cultural context he wanted to jump into.
---
3. Immerse yourself in your local environment to prepare yourself to work internationally
Once students secure a placement in their desired region, Celso advises them not to get stuck inside an "expat bubble"
"It's always easier to interact with people who have similar backgrounds to yours, but try to make friendships with locals and learn as much as possible," he says.
"It's about keeping your mind open, being curious, and trying to understand as much as you can about the culture and why people think the way they do."
An international MBA is the perfect primer for this. At CEIBS, a third of students on the MBA are from outside of China, which allows for stimulating international networks, to form while also preserving opportunities for international students to meet and mingle with Chinese peers.
---
4. Don't hold back on your international MBA career dreams. Go for it!
Celso's final tip for students considering an international career move is simply this: to stop stalling and just go for it.
"If anything, I think I should have done my MBA earlier," he says. "There is only so much analysis that you can do before you have to take a leap of faith."
For Celso, and many others like him, this leap of faith has paid off. Over 95% of CEIBS MBA grads receive an offer of employment within three months of graduation, with nearly a third entering the tech industry and 15% going into financial services.
If you're strategic about your choice of MBA program and take advantage of the resources available to you, you'll be able to dive into a new culture with the confidence to handle any of its challenges.
"Doing an MBA at a school like CEIBS can propel your career by providing different perspectives and connecting you to new people," Celso says. "No analysis will give you a definite answer about when to do it—you just have to take the leap."
Related Content: