Miami-born musical performer Sam Aberman started dancing for a hip-hop company age seven. She now performs six days a week as part of the cast for blockbuster musical Hamilton in Los Angeles alongside an MBA.

Sam has performed in the Hamilton ensemble since 2016, but moved from Chicago to join the cast in LA when the pandemic hit.

That's when, alongside her career as a professional dancer, she decided to enrol in the Fully Employed MBA at UCLA Anderson School of Management, a part-time MBA program designed for working professionals.

You don't need to come from a conventional MBA background to get into business school, Sam says. In fact, creatives bring a welcome diversity to the MBA classroom.
---
From Hamilton to the Fully Employed MBA at UCLA
Sam was born to perform, but after a lifetime as a professional dancer she worried about narrowing herself solely to the creative industry.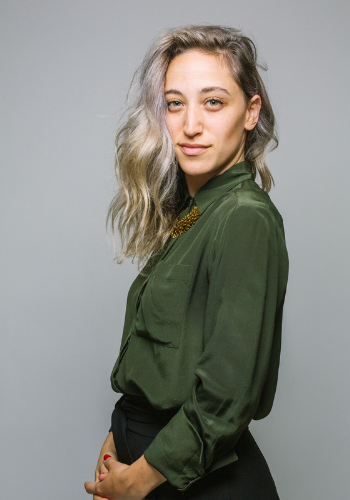 She had always wanted to do a master's degree. Before she auditioned for Hamilton, while working for a startup producing raw chocolate, the idea of doing an MBA started to take shape.
"We were making these raw organic chocolates from scratch and they were phenomenal, but we didn't have an inventory system or anything. It was super disorganized and drove me crazy!" she explains.
Her managers gave her the freedom to organize and manage the inventory system as the startup grew.
Soon, Sam realized she had a talent for operations management. After three years of performing in Hamilton, Sam took the plunge and began to study for her GMAT.
She chose UCLA Anderson for its location and the nature of the Fully Employed MBA program. Sam says she wanted to be part of a cohort united by a common sacrifice; giving up their free time, sleep, and time with their families to study for an MBA.
"Everything is remote, except for once a month when you come to LA on the weekend. It worked out brilliantly since I had my days free to do all my classwork, watch my lectures, and once a month I would come out to LA," she says.
---
Read: Why Choose A Part-Time MBA In 2022?
---
---
MBA for Creatives | Exploring entrepreneurship at UCLA
While an MBA is a generalist degree teaching you the fundamentals of management, MBA specializations offer opportunities to specialize in a chosen topic or field.
After joining UCLA, Sam chose to specialize in Entrepreneurship and Social Impact. For Sam, creatives and entrepreneurs had one thing in common: they take risks.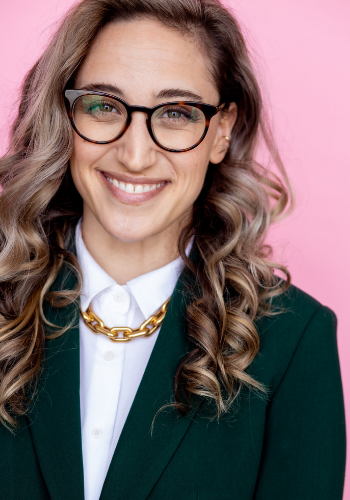 "Everything is up in the air as a performer and that made me comfortable with risk," she explains.
As her capstone project, Sam chose to pursue UCLA Anderson's Business Creation Option, where students work in teams to create a startup business.
Her team developed a ready-to-drink canned espresso martini. She quickly became the chief executive of the product, working on the formulation, design, and presentation of the product and becoming the main point of contact with the manufacturer.
Set to graduate this year, Sam still plans to continue her career as a performer after her MBA. But now, she says she's got the skills and confidence in business and management, to successfully run a business one day, whether it's her own or somebody else's.
Sam is not the only creative using an MBA to explore a different career path. Female rapper Angel Mo switched into a producer role at Alibaba-owned Youku, China's YouTube, after an MBA at Tsinghua University.
An MBA provides a safety net for creatives; it can help them better manage their own careers or switch into new industries and roles.
80% UCLA Anderson Fully Employed MBA students get a promotion or switch roles or company during the program, increasing their salaries by around 60%.
Ultimately, Sam says her creative energy combined with an MBA gives her an edge as a businessperson and entrepreneur.
"I never see a problem as an end; I see it as another opportunity for another solution. And the opportunities are endless."
---
Next Read:
How To Get Accepted Into UCLA Anderson's MBA