Landing a top job in a renowned company is the ambition for many MBA grads.
In fact, salary is the most important factor for job hunting b-school students. Yet landing a top job with a high salary is no easy feat—you'll need to sharpen your skill set, build an effective network, and stand out among tough competition.
Business school grads Simon Isaac and Natalie Qaqish were ready for the challenge. After studying an MBA in California, they landed their dream jobs at Pacific Life and Red Bull, respectively.
---
Pursuing an MBA in California
Natalie knew her long-term career plans did not include a nine-to-five job.
"I couldn't picture myself working a nine-to-five in an office or even from home. I knew I wanted to work a job that inspired me while also helping t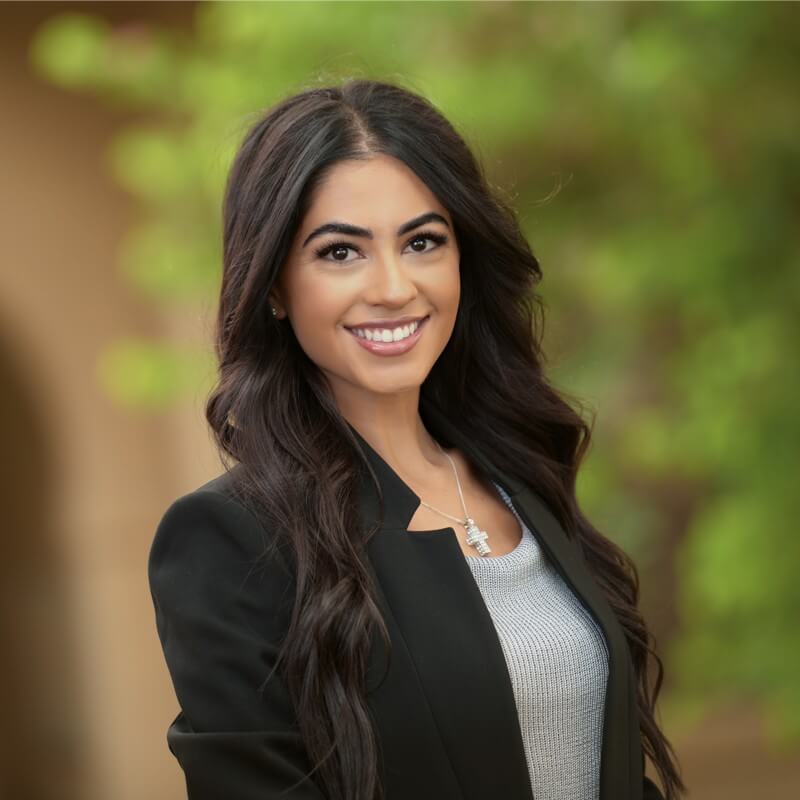 o gain more networking and connection opportunities."
Before her MBA, Natalie (pictured) worked at Red Bull as the student brand manager. After a lot of consideration she decided the University of California, Riverside (UCR) School of Business was the right fit for her to grow her career and make connections.
"I took a good amount of time really diving into each different program before settling on my MBA. I appreciated the different approaches UC Riverside took in order to help their students grow," Natalie says.
Meanwhile, business school grad Simon attended the UCR for his bachelor's in Applied Mathematics. After graduating, however, he felt that something was missing.
Like Natalie, Simon had a clear vision of his career journey. He had always wanted to launch a career in analytics but he felt he needed a better understanding of business and a more comprehensive range of soft skills before he could do this.
"I decided to pursue the STEM MBA program at UCR, instead of a traditional analytics or data science program, because I wanted a more business-focused approach to my career. I also wanted to improve my soft skills that could complement my hard skills as I progress in my career," he says.
---
Learning a mix of skills on a STEM MBA in California
One of the many reasons students want to attend business school is to gain life-long learnings that can be applied in their career.
"The Management and Negotiation courses have given me skills that are hugely helpful me in my career today," says Natalie.
"I am constantly speaking with managers and owners, creating and developing contracts to each specific account, while also ensuring I'm keeping my company at the top of my priority list to ensure premium marketing and execution," Natalie explains.
The UCR School of Business curriculum is varied and accommodates diverse interests.
Core courses include Organizational Behavior and Theory and Statistics for Management, with students able to select from 7 different concentrations, including Management, Marketing, and Business Analytics.
From his time at UC Riverside School of Business, Simon says the most valuable skills he gained related to his improvement in computer software knowledge, database management, project management, business analysis, and leadership.
As part of the compulsory internship, Simon worked as an IT business systems analyst for the Riverside County Clerk-Recorder under the supervision of his professor and mentor Kan Wang.
Similarly, the required internship is something that attracted Natalie to the UCR MBA. From her experience, she says she improved her soft skills in communication and public speaking.
"This seemed like a great challenge for me to step out of my comfort zone and I ended up choosing an internship within fashion and lifestyle public relations," Natalie says. "I was able to communicate with my professor all the new learnings and appreciation I obtained."
---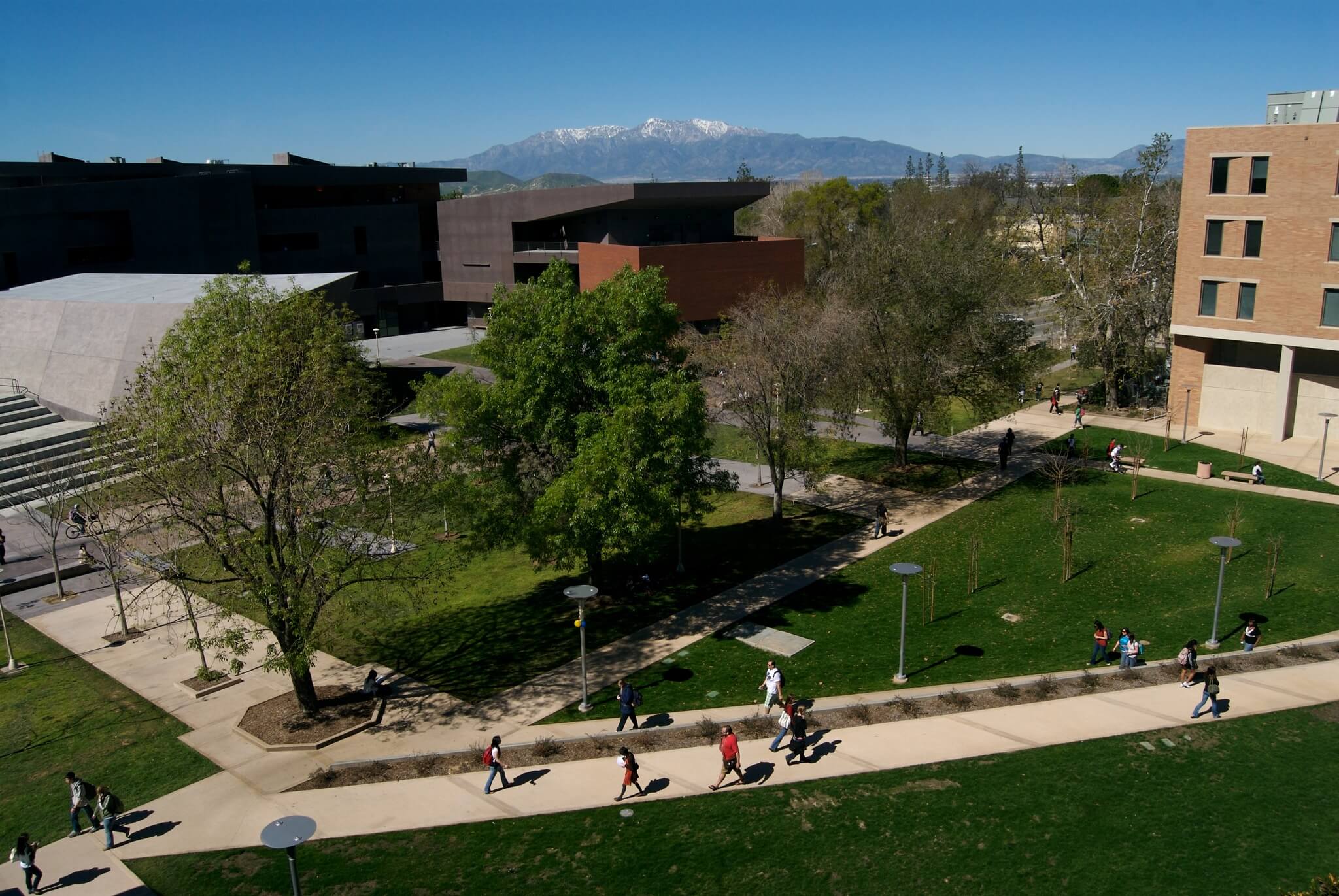 Pictured: UC Riverside (UCR) campus
---
Launching a business analytics career at Pacific Life

One of the many reasons why Simon was interested in pursuing an MBA at UCR was to take advantage of the business school's strong graduate outcomes.

86% of students are employed within three months of graduation and reach a median starting salary of $86k.

The STEM MBA in California offers a business career development course that provides students with the tools to execute a strategic career management plan, covering everything from targeting a specific career to interviewing and negotiating job offers.

Following interviews at several different companies, Simon landed a job at insurance company Pacific Life.

"The business analyst position offered the perfect opportunity to launch my career as I can gain exposure to both the analytics and supply chain side of the insurance industry."

"The main skills and knowledge that I learned on the UCR MBA are how to work in large groups, effectively manage projects to completion, coding languages, as well as business analysis," he says.
---
READ: UC Riverside MBAs Are Landing Top Jobs At Disney & Amazon—Here's How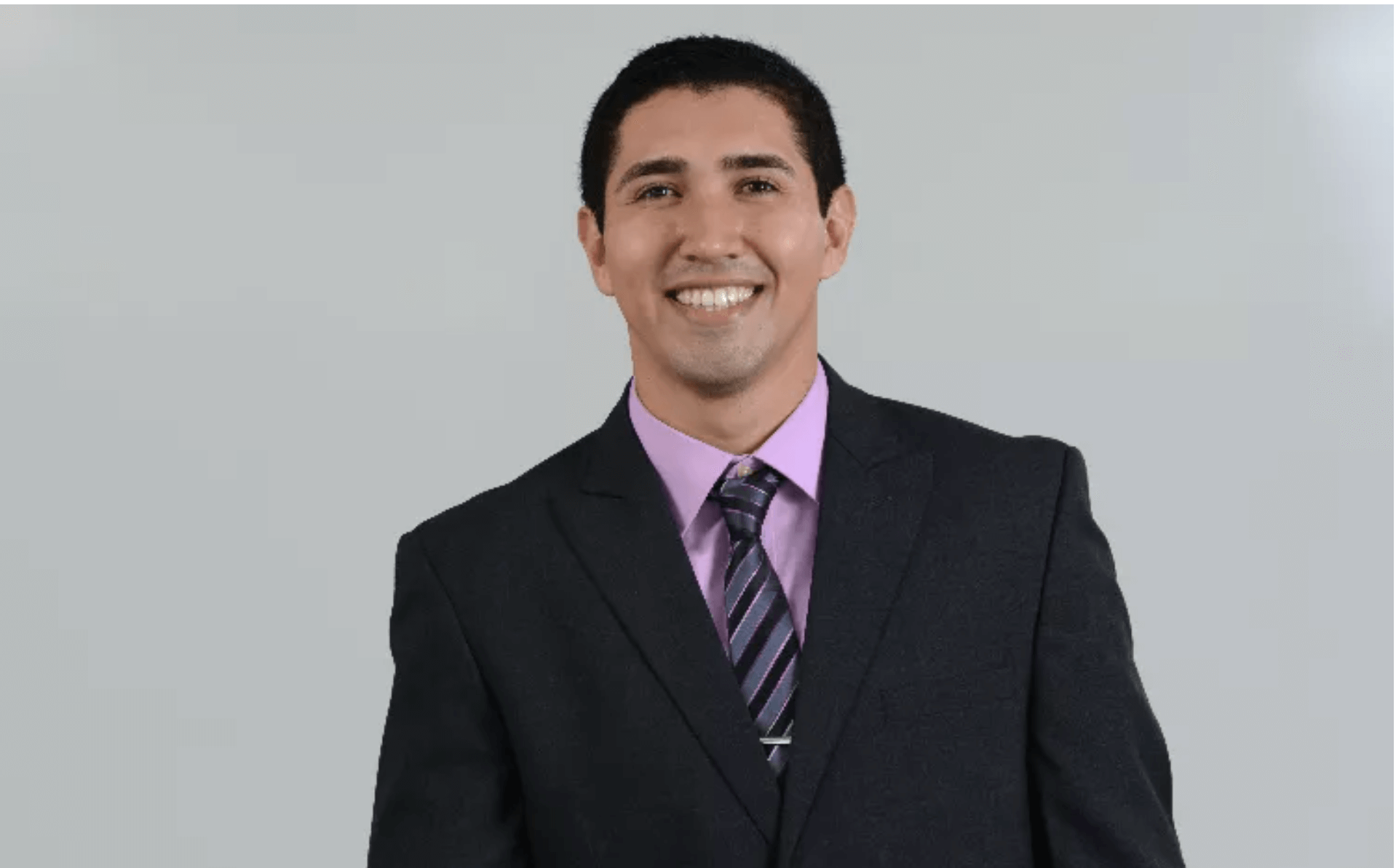 ---
Building a management career at Red Bull
Business school isn't just about gaining learnings from MBA classes, there's a lot you can gain from utilizing your school's career service.
"I personally used the career service to help me understand and negotiate the right pay I deserve with an MBA. The [career experts] taught me how to professionally communicate what pay I want and help me land a comfortable salary," Natalie says.
After gaining extensive management and negotiation skills, Natalie elevated her career at Red Bull to become an on premise manager.
"I used the tools and knowledge I gained from my professors and leaders to help better myself to gain the job I really wanted in the On Premise team."
In this role she works across different departments with a range of different responsibilities, fulfilling her ambition of working in an atypical position.
"I work for our top nightlife and dining scene and festival industry. I use many of the skills I learned from my courses in marketing, sales, negotiation, and management."
For both Natalie and Simon, it wasn't just about the skills they gained, but the growing confidence they found within themselves after graduating from UC Riverside.
"It was great to observe how my classmates and I bloomed into high-functioning professionals by the end of the MBA program," says Simon.
Related Content: